Pak Suzuki is all set to launch the all-new 2019 Gixxer 150CC SF Sports Bike in Pakistan soon.
There is a good news for the sports bike lovers the renownedauto maker company in Pakistan is all set to launch the new 2019 Gixxer 150CCSF Sports Bike in the country soon with the outstanding features and affordableprice.
Pak Suzuki has already displayed this sports bike in the AutoShow in Karachi held on 23rd December, 2018.
The all new Suzuki Gixxer 150CC SF Sports Bike will come equipped with a 4-Stroke single cylinder air-cooled engine. It has 56.0 x 62.9 mm Bore and Stroke with 9:1 compression ratio.
On the other hand the color of this bike is same as thecompany use for the bikes participating in MotoGP racing.
2019Suzuki Gixxer 150CC SF
The Suzuki Gixxer 150CC SF was introduced by the company in the Auto Show in Karachi and it's the outstanding sports bike coming with the 4-Stroke single cylinder air-cooled engine also with the same color the company using for the bikes that take part in the MotoGP racing.
Now the company has decided to officially launch this sports bike in Pakistan but has not revealed when the bike will arrive. However, we can expect that Pak Suzuki will launch this bike in the second or third quarter of this fiscal year.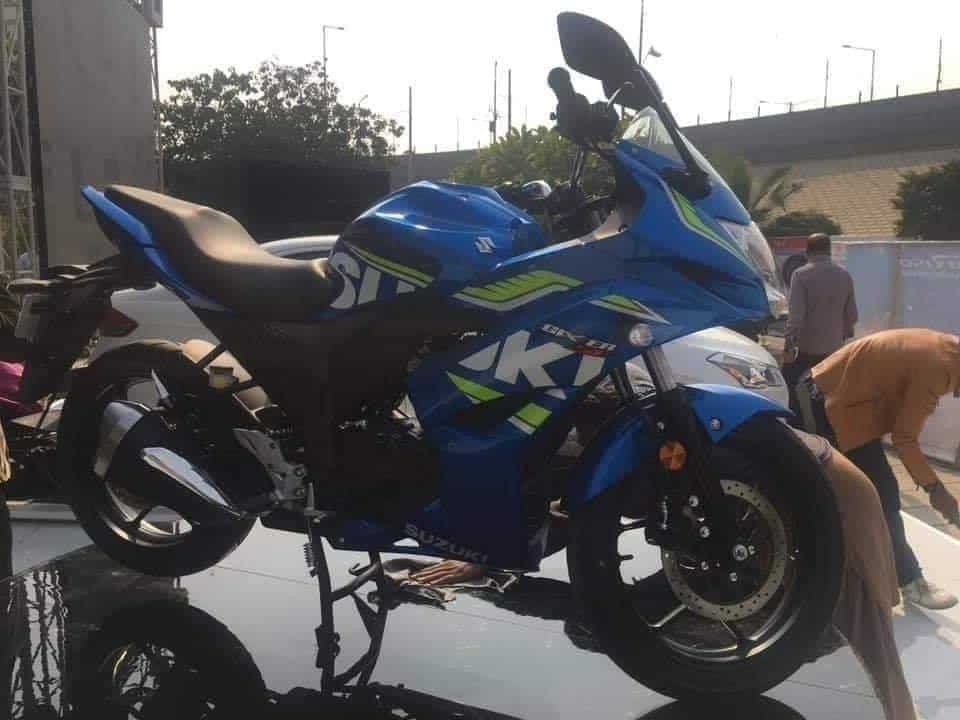 It will come equipped with the both self-start and kickstart options with the 12 liter fuel tank capacity. The weight of the Suzuki Gixxer 150CC SF is 130 kg.
SuzukiGixxer 150CC SF Price in Pakistan:
Pak Suzuki has also not revealed about the Gixxer 150CCSF price in Pakistan.
Updated:
Pak Suzuki has officially launched the world famous Street Sport bike, Suzuki Gixxer in an event held in Karachi.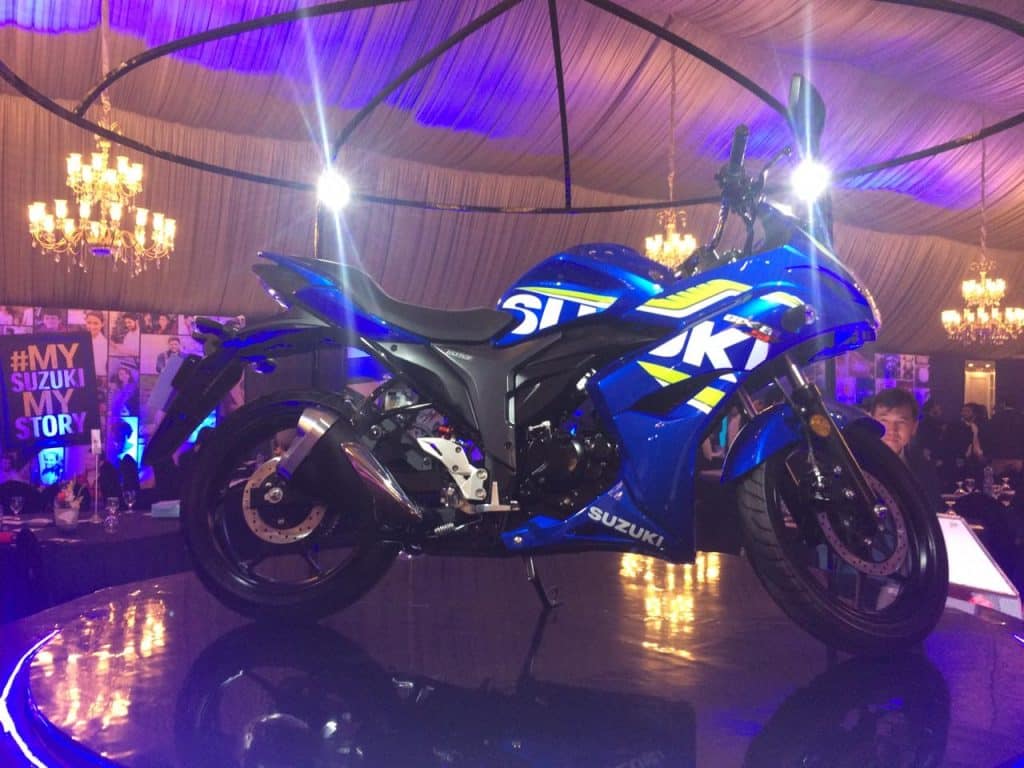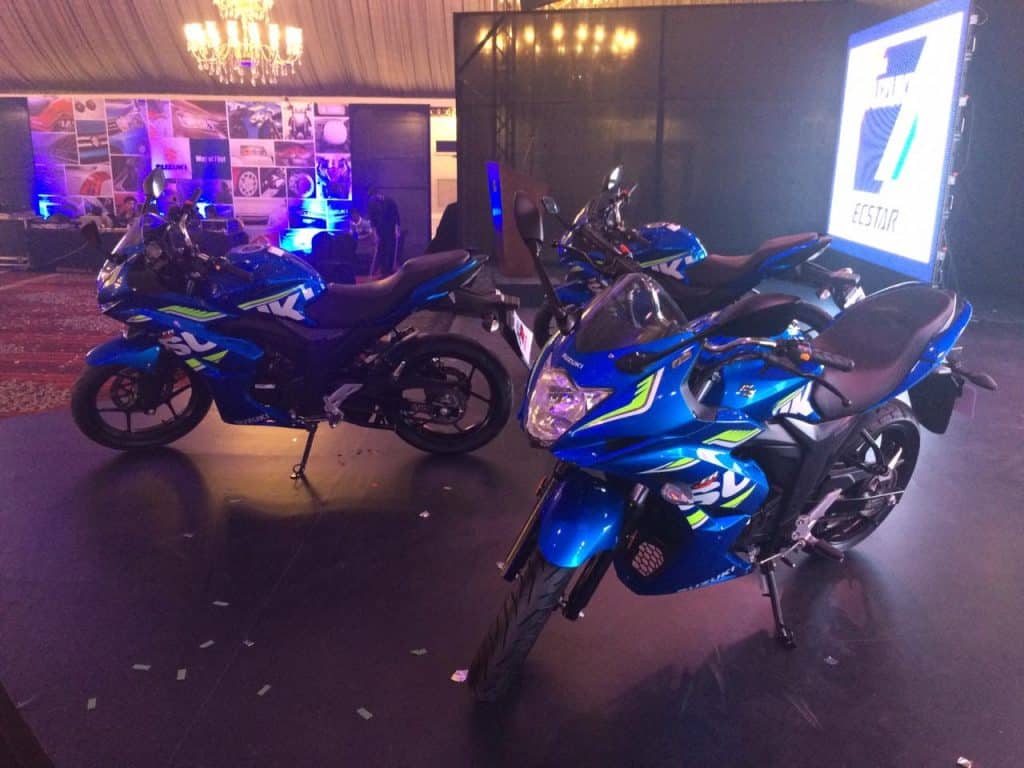 You can follow us on Twitter, add us to your circle onGoogle+ or like our Facebook page , keep yourself updated on Linkedin and Instagram for all the latest from Technology, Entertainment, Sports, Gadgets, Latest Government Jobs, Cooking Recipes, Health and Beauty, Autos and Vehicles and Much More.