Halal Makeup stands for including purely halal ingredients. There are a large number of Halal Makeup Brands in Pakistan. These brands produce makeup products with ingredients that are accepted under Islamic law. Halal makeup products are free from forbidden animal fats, alcohol, blood, etc.  
In the modern world, women strongly prefer using halal makeup products. Finding real and halal makeup for ladies has never been easy because it necessitates much study. Most of the makeup brands contain non-halal ingredients.  Alcohol is present in many perfumes, while pig fats are present in lip balms and lipsticks.
In this scenario, the majority of Muslim women have shifted to vegan cosmetics. Muslim women do not use non-halal makeup products.
Many ladies feel irritated by makeup items which contain unacceptable ingredients such as gelatin, pig-derived collagen, and other odd lipids.
Therefore, a majority of women prefer to use the products of the best halal makeup brands in the world. If you are looking for the halal makeup brands in Pakistan, you can check out the list below;
Best Halal Makeup Brands in Pakistan
Research has also revealed that large quantities of non-halal ingredients, such as alcohol, fats, and blood, are included in shampoos, body washes, conditioners, and even cosmetics.
On the other hand, halal products contain animal byproducts such as cows, goats, pigs, chickens, and turkeys. These are recycled in a well-known rendering process and then used to produce makeup cosmetics.
Here are some of the 10 best halal makeup products in Pakistan:
Amara Halal cosmetic
Zahara Cosmetic
Wardah Cosmetic
Inika Organics Australia
IBA Halal Care
J. Makeup
Glow by Claudia Nour U.S.
Inglot Cosmetic
Klarity Singapore
Masarrat Misbah Makeup
 1. Amara Halal Cosmetics
Amara Halal cosmetics brand is well-known for various makeup items, such as lip glosses, foundations, nail polishes, makeup brushes, and eyeshadows. With their dedication to offering halal-certified and environmentally friendly makeup, Amara Halal Cosmetics is sweeping the cosmetics business.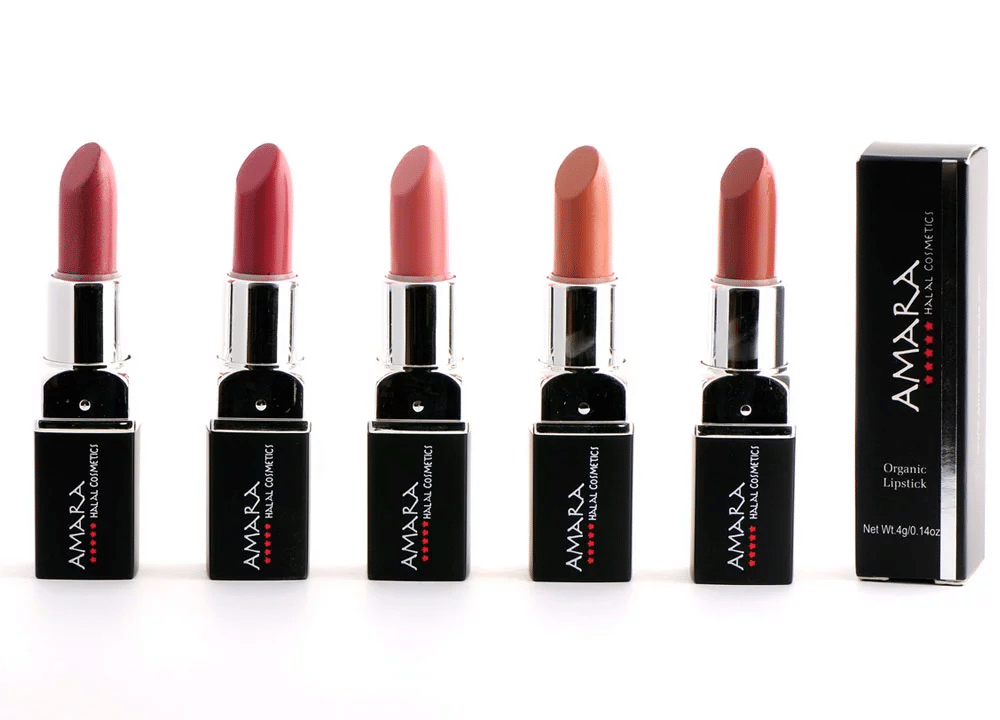 Their entire product line—including nail polishes, lipsticks, eyeliners. Moreover, these products are of the highest quality and environment friendly. Because Amara's products don't contain harsh chemicals and last for hours, customers can prioritize their health and look their best. Amara Halal Cosmetics is unquestionably Pakistan's top halal beauty business, thanks to its commitment to creating halal-certified makeup. This makeup brand provides plant-based makeup items. Natural plant extracts used in producing all the products are effective for skin care.
2. Zahara Halal Cosmetics
It's easy to understand why Zahara Cosmetics has become a household name in Pakistan. Established by a pair of sisters, Alina and Alina. This halal cosmetics company provides fashionable, high-quality items that are certified halal. Their halal makeup products portfolio has grown from breathable nail paints to include liquid lipsticks, eye shadows, nail polish remover, and eyeliner.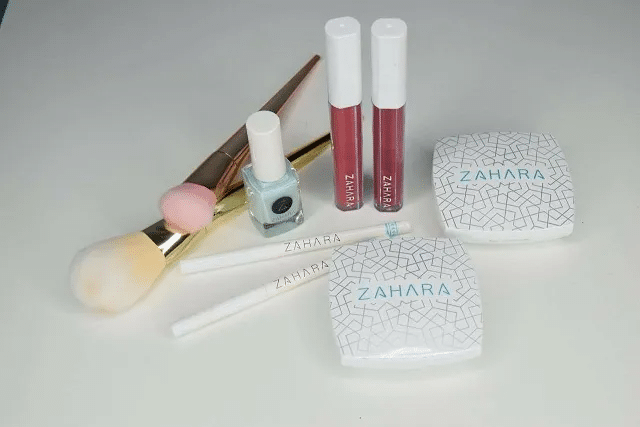 Zahara ensures that everything they sells complies with halal regulations while providing clients with fashionable and appropriate colors for any situation. Zahara is the ideal illustration of a business that accommodates the needs of its Muslim clientele while still giving them all the beauty and glamour they desire. When these sisters discovered how difficult it had been for them to find halal makeup, they decided to start this makeup company. This gave them the ultimate obligation to develop halal makeup for themselves and their other sisters.
3. Wardah Cosmetics
The most popular and best halal makeup brand in Pakistan is Wardah Cosmetics. The brand has become highly sought-after due to its remarkable quality, reasonably priced products, and tight manufacturing standards. Wardah Cosmetics offers a wide range of halal makeup products, including eyeshadows and foundations, to suit all skin tones and types.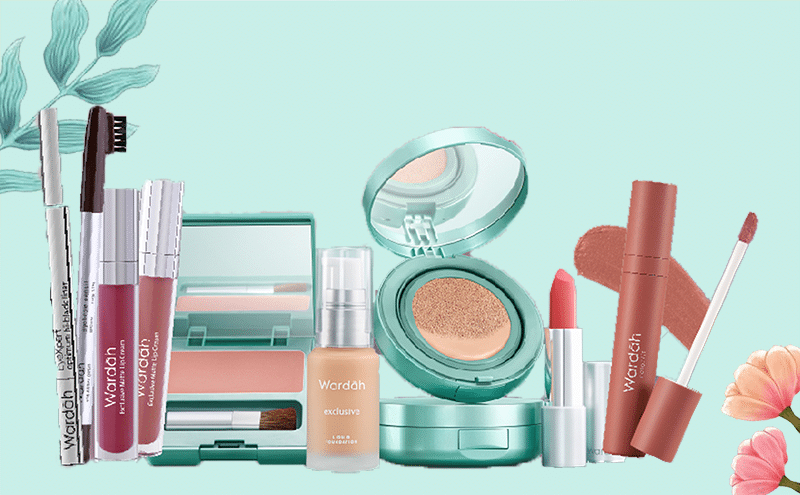 Their unwavering dedication to using halal components ensures that their goods are not only efficient but also morally sound, which is what makes them unique. It makes sense that people who are concerned about the environment and their skin choose Wardah Cosmetics. They also feature a number of award-winning items, such as their amazing eyeliner, which is incredibly easy to use because it is shaped like a pen. They have incredible matte lipstick shades that are popular right now and well worth trying.
4. INIKA Organic
INIKA Organic is a company that has become well-known in the cosmetics sector because of its uncompromising moral principles. It is a unique among brands because all of its goods are cruelty-free, vegan, and organic in addition to being certified halal. With a resume this remarkable, it's no surprise that INIKA Organic is fast becoming the brand of choice for anybody searching for premium, ethical makeup.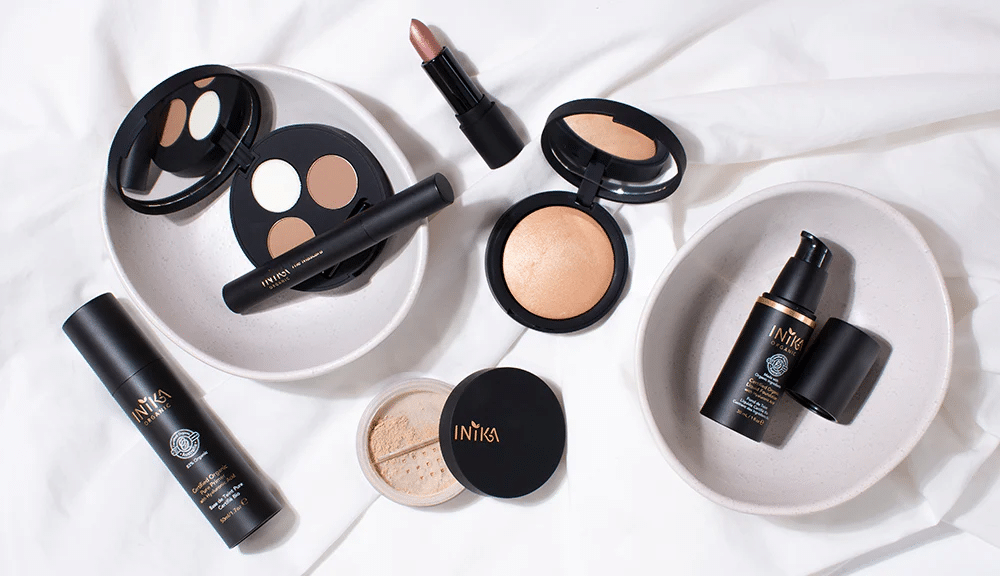 Additionally, they provide a wide assortment of inclusive and varied foundations, with hues to match every skin tone. INIKA Organic is a brand worth investing in because of its dedication to quality and principles.
5. IBA Cosmetics
For all the right reasons, Iba Halal Care is swiftly rising to the top of the halal makeup scene in Pakistan. The Indian brand has become very popular on the other side of the border by providing high-quality, ethically derived cosmetics. Iba is an excellent option for people looking for cruelty-free and clean cosmetics. They are providing a wide range of products, including foundations and lipsticks.


Twenty-two unusual tones comprise their lipstick collection; you won't resist trying them once you see them. Furthermore, Iba is committed to creating makeup products that are chemical-free, cruelty-free, and vegan. Because of these dedications, they have won their consumers' trust, firmly established themselves as the leading halal cosmetics brand, and become well-known in the business.
6. J. NOTE Cosmetics
It can be difficult to obtain halal cosmetic items in Pakistan. Thankfully, J. Makeup's partnership with NOTE Cosmetics has allowed it to step in and save the day. This Pakistani company is well-known for upholding Islamic principles, and its cosmetics range is no exception. Additionally, J. provides online services and has stores across the nation. It is a blessing for anyone looking for high-quality makeup that reflects their values.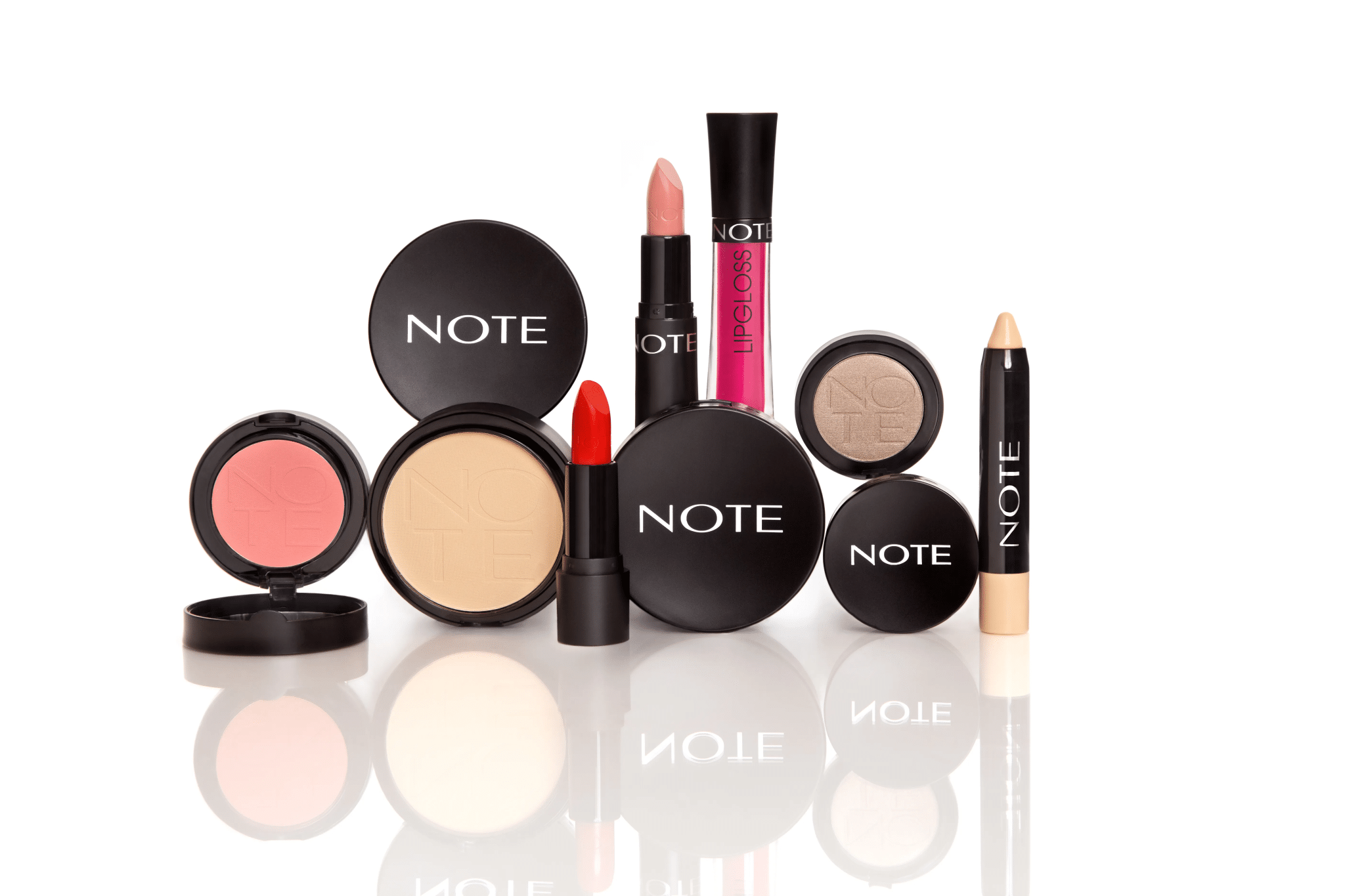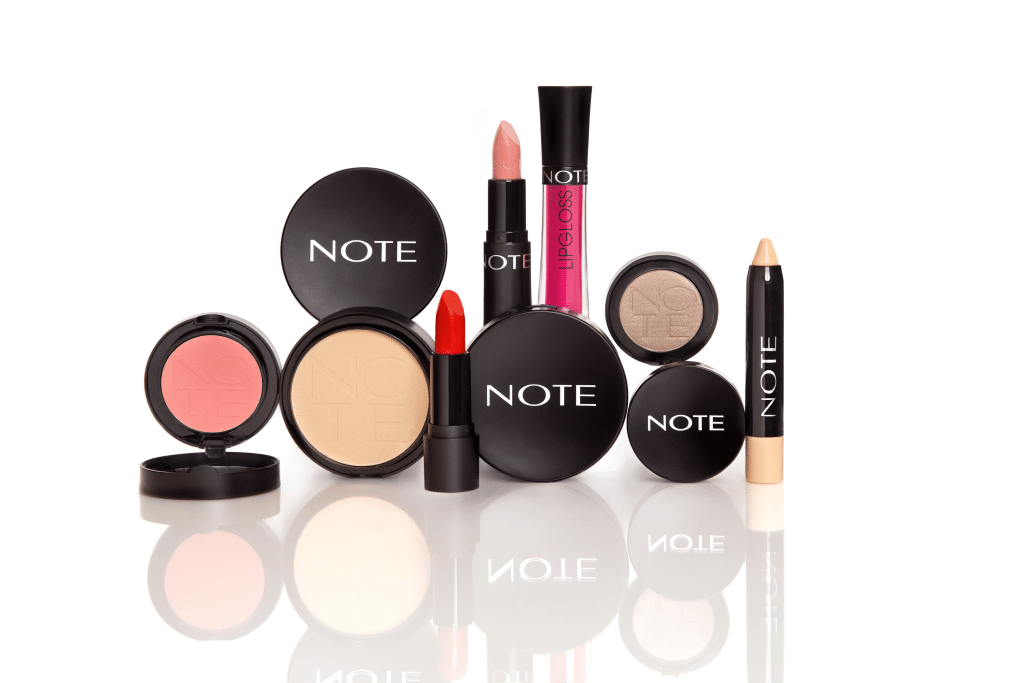 They sell everything from skincare items to cosmetics for the lips and eyes. Every halal makeup product is of the highest caliber and is enhanced with natural minerals. The products are pretty reasonably priced and come in a wide variety. The concealers and foundation creams come in a range of tones, as do the lipstick tones. The mineral lip cream is their specialty product and a must-try.
7. Glow by Claudia Nour U.S.
The term "halal makeup" has come to be associated with Claudia Nour in the beauty business. She was a Latina Muslim and knew how difficult it could be to locate makeup and skincare products that adhered to Islamic principles. She took the initiative and created her own brand of halal-certified products.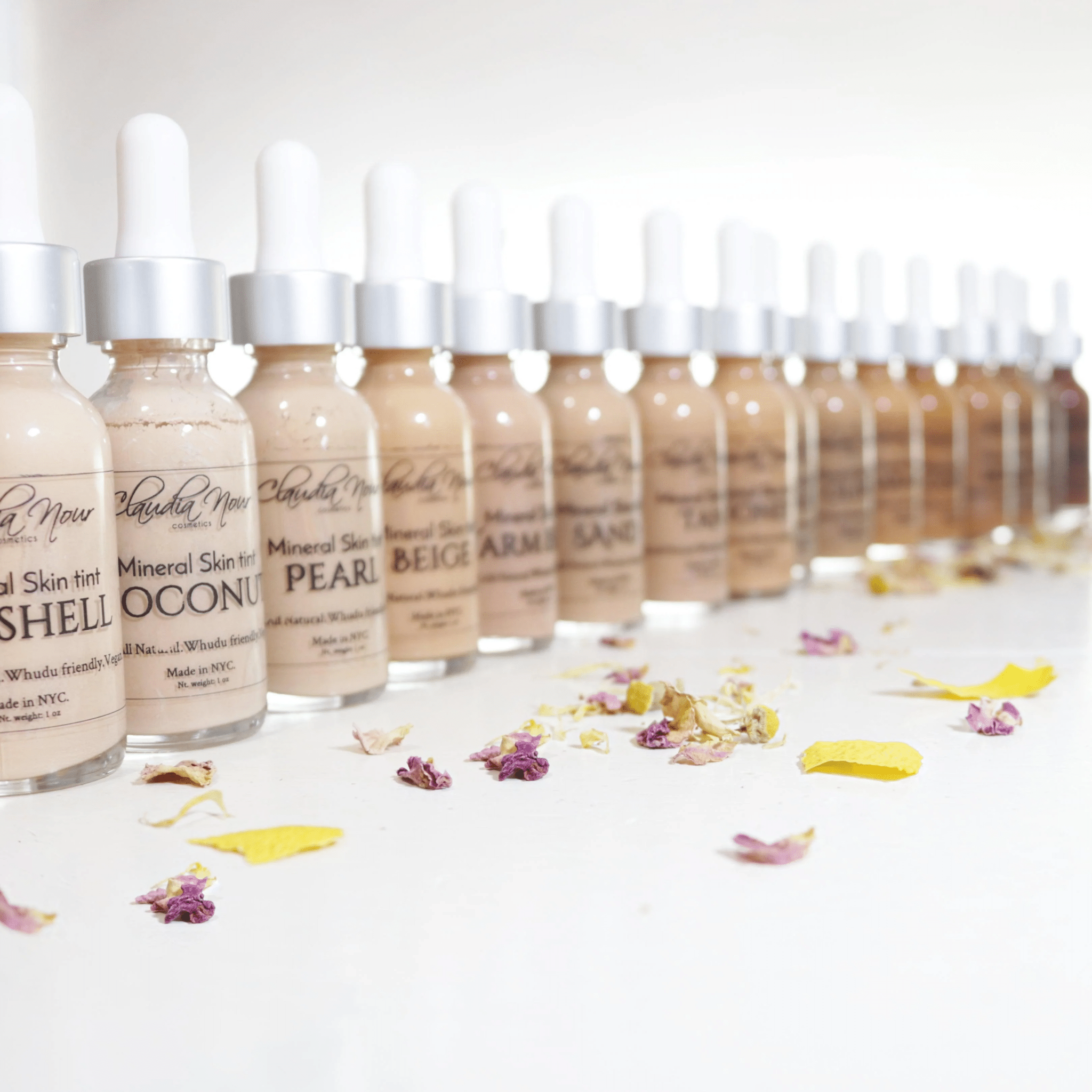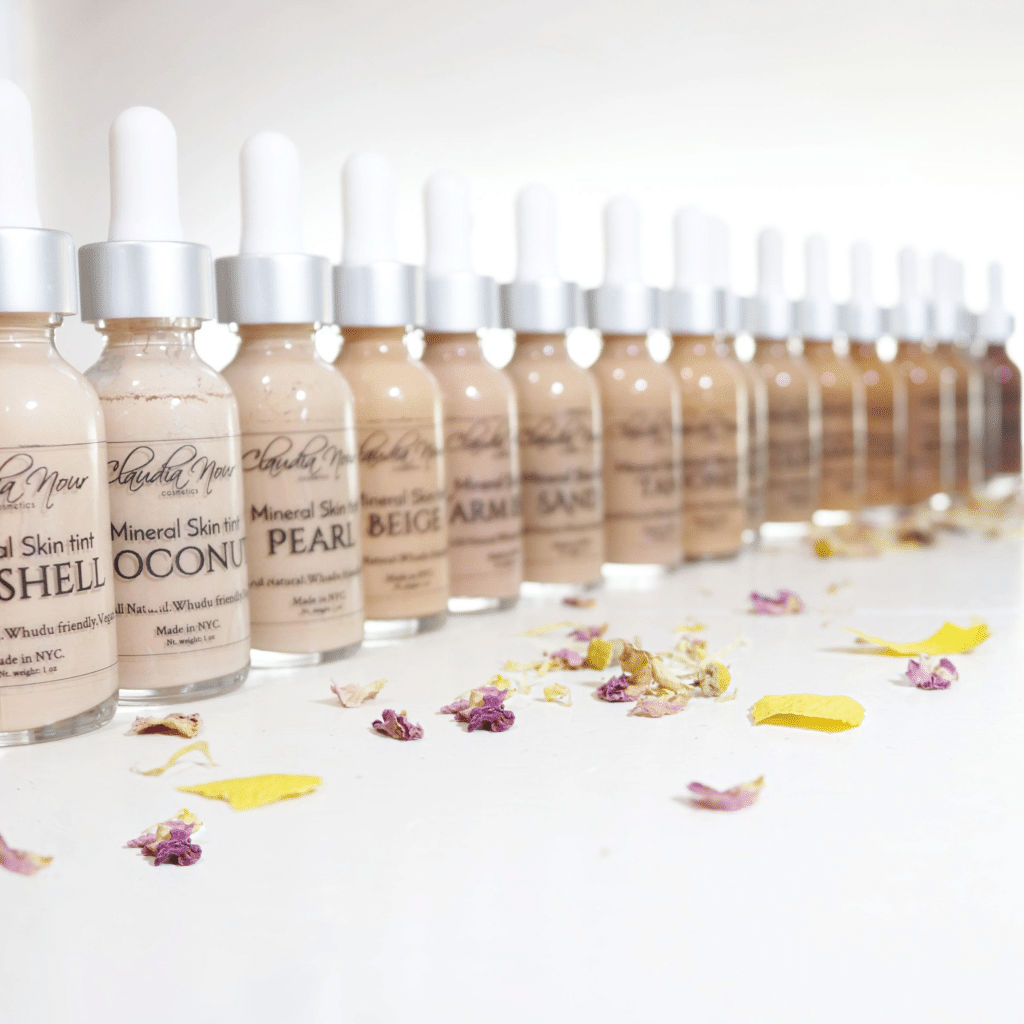 Because of its stringent commitment to halal standards, her brand has grown to be a favorite among many Pakistani ladies. Her range's best feature is that none of the products contain alcohol, gelatin, or carmine, which makes them ideal for people with sensitive skin. Claudia is one of the greatest halal makeup brands in Pakistan because of her dedication to empowering people to feel good about themselves.
8. Inglot Cosmetics
Inglot Cosmetics is a popular brand among Pakistanis. This makeup brand is approved by the halal community. Their O2M Breathable Nail Polish, which offers a premium, halal-approved cosmetic solution, has grown in popularity among beauty fans. Inglot provides a variety of cosmetics and halal-approved lipsticks in addition to breathable nail paints.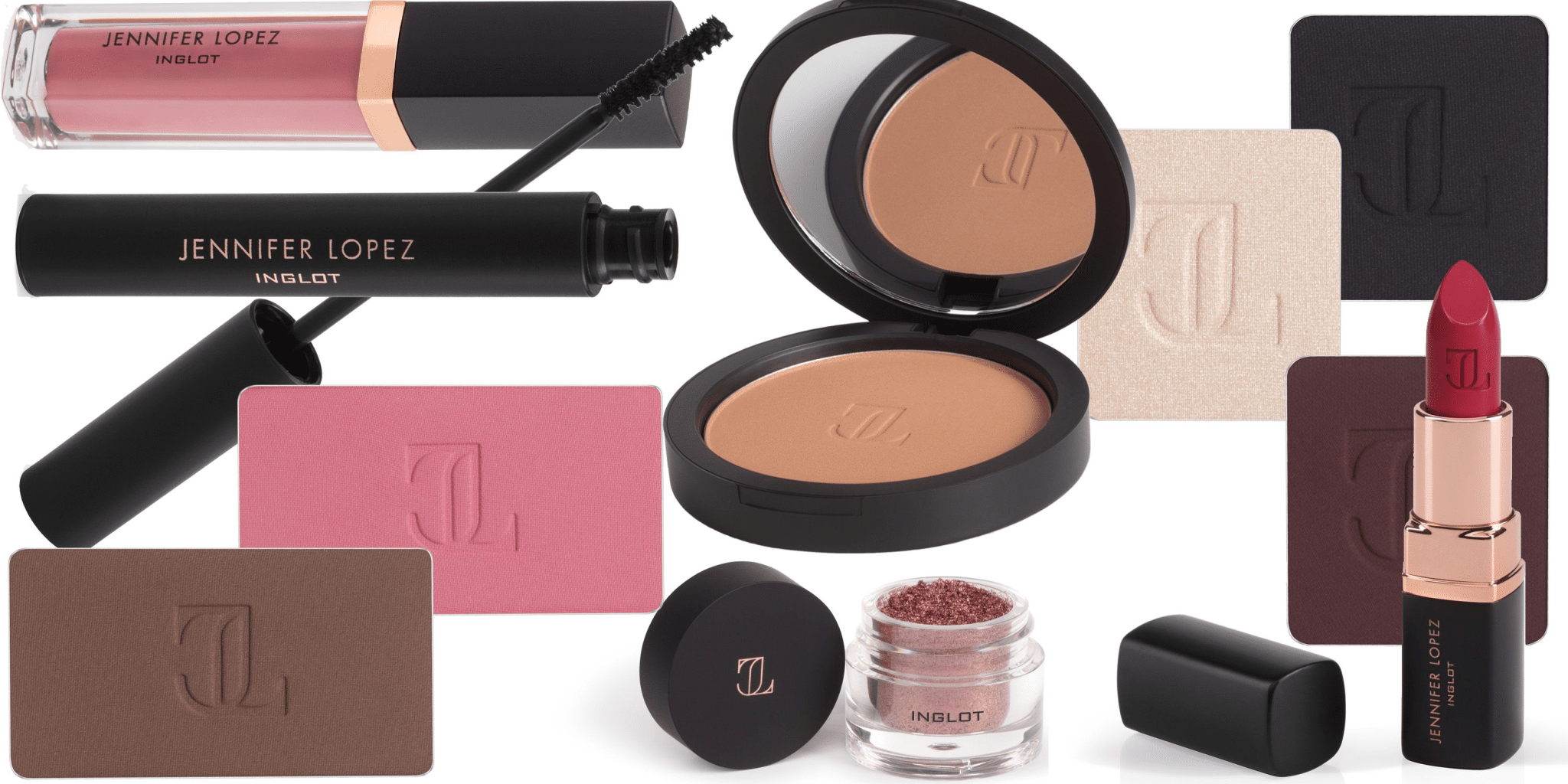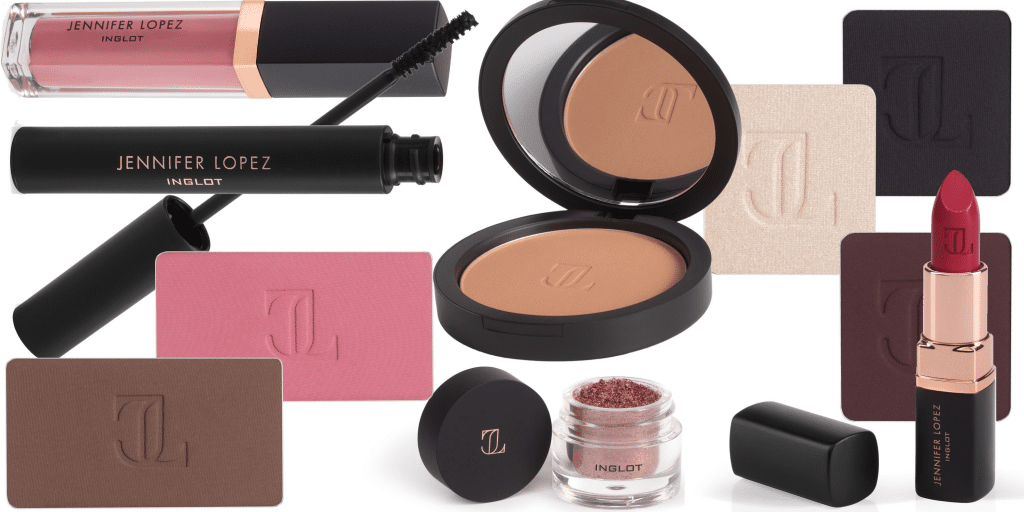 Their products make it easy to find the ideal match for any appearance because they come in a variety of colors and formulations. A reputable name in the beauty business, Inglot Cosmetics is renowned for its creative formulas and dedication to providing kosher and halal cosmetics. According to their announcement, women can do wuzu and namaz while wearing these breathable nail paints.
9.Klarity Singapore
In a time when people are becoming more conscious about what they put on their skin, Klarity shines as a leading halal makeup brand in Pakistan. From its cruelty-free and paraben-free formulations to the use of advanced technologies from France and Switzerland, it's clear that Klarity places an emphasis on quality.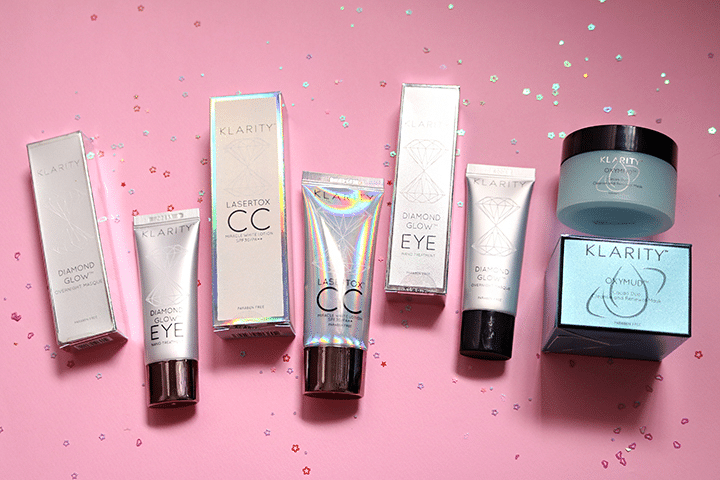 What sets Klarity apart is not only its adherence to halal standards but also its focus on revitalizing minerals that nurture and enhance the natural beauty of one's skin. For those looking for a safe and reliable makeup brand, Klarity is a must-try. Klarity creates customized products for their consumers that provide long-lasting results since they firmly believe that high-quality goods are necessary to maintain youthful skin.
10. Masarrat Misbah Makeup
Masarrat Misbah Makeup, a Pakistani brand, is renowned for its high-quality makeup products. And for being the first halal-certified makeup brand in the country. Their beauty products include liquid lipsticks, lash volumizers, and silk foundation. These products are carefully formulated to meet halal requirements without sacrificing performance or coverage.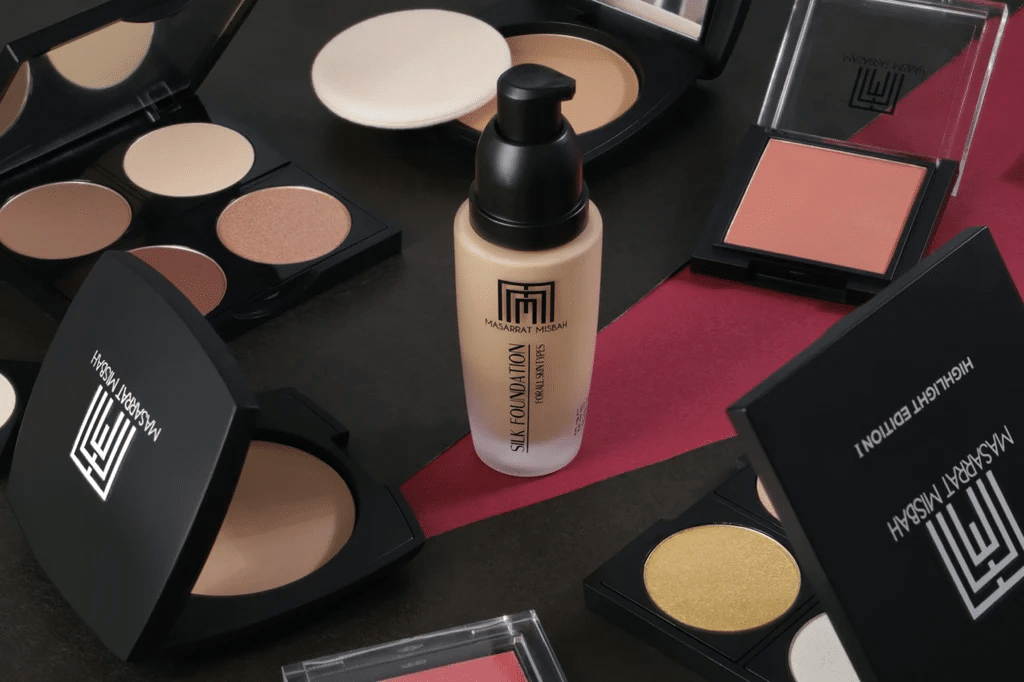 You can experiment with different looks while staying true to your values when you use this brand, so if you're looking for a halal makeup brand that delivers, Masarrat Misbah Makeup might be the answer. The hottest items right now are matte luxury, silk foundation, liquid lipstick, and perfect-wear eyeliner. The newest line of lipsticks by Masarrat Misbah contains pigmented colours, Vitamin E and Shea butter. Its beauty line includes a wide variety of lipsticks, cream foundations, eyeliners, mascaras, lash volumizers, and more. Both their website and their physical store sell the items.
Conclusion
With the vast array of alternatives today, selecting halal makeup brands can be difficult. Thankfully, you can start with the 10 best halal makeup brands in Pakistan featured in this post. These brands offer premium makeup and beauty products to enhance your attractiveness. There's bound to be something here for everyone, whether you're going for a subtle, everyday style or something more daring and original. We hope our advice will enable you to choose the right halal makeup products for you and make an informed choice.