Coronavirus Prevention: Here is How to Make Face Mask At Home. The coronavirus is spreading speedily across the world and also in Pakistan and there is no vaccination yet to cure this epidemic. However, there are a number of precautionary measures in order to save yourselves and your loved ones for the coronavirus infection.
In this article, we will discuss about how to make face mask? Can a face mask protect us from coronavirus? And many other coronavirus related question below.
How coronavirus spreads?
How to prevent the spread of Coronavirus?
Can a face mask protect me from coronavirus?
When to and how to use face masks?
Types of face masks.
How to make face mask at home?
Recommended fabrics for homemade face masks.
When to visit the doctor?
There are a number of precautionary measures to prevent the spread of this plague and stay safe.
How coronavirus spreads?
Just likethe other coronaviruses – such as the common cold – this virus spreads viadrops when a person coughs or sneezes. It can also be spread to other humanswhen they use the same things used and touched by the affected. Even if thepatient of coronavirus touches the door handle it can be the cause of itstransmission to other humans.
There is no vaccination of Coronavirus in the world, although researchers have already started working on to produce vaccination. So far there is a need just to take precautionary measures in order to stay safe.
How to prevent the spread of Coronavirus?
In order to avoid the infection, there is a dire need to stay at home, wash your hands regularly and also avoid contact with the human begins.
Avoidtouching your eyes and nose as much as possible
Avoidvisiting markets in affected areas and keep a distance from livestock and theirhabitat as well.
If in any case, you need to go out wear the face mask.
Can a face mask protect us fromcoronavirus?
Wearing a facemask is not the 100% guarantee of being safe from the viruses. Viruses can also transmit through the eyes and small biological particles, known as aerosols, can infiltrate masks. However, the use of face masks is effective at capturing droplets, which is the main transmission route of coronavirus in humans.
Wearing a face mask can somehow save you from catching the virus if you are passed by the infected ones.
On the other hand, if you are infected with coronavirus wearing the face mask is very much essential for you as it may help you to save other people from getting infected from the virus.
So the use of face masks is crucial for people and social care workers who are looking after patients and are also recommended for family members who need to care for someone who is sick at home.
When to and how to use face masks?
If you arehealthy, you only need to wear a mask to take care of yourself. You need to weara mask if you are coughing or sneezing.
Before putting on a mask, clean your hands with soap and water, you can also use the hand sanitizer if the water is not available.
You need to cover the mouth and nose with a face mask and make sure there are no gaps between your face and the mask.
Avoidtouching the mask again and again.
Frequently change the mask and disposed of it after one use.
Do notre-use single-use masks, discard immediately in a closed bin, and wash yourhands again.
Types of face masks
There is two types of face mask that are being used across the world in order to prevent the spread of coronavirus. The masks are N-95 Mask and the Surgical Mask is effective from preventing you from the virus. These masks are designed to block liquid droplets and might lower the chance of catching the virus from infected ones.
N-95 Mask:
The N-95 mask is extremely helpful for preventing the virus and doctors are recommended people to use it. It protects you from catching viruses.N-95 masks offer more protection. These types of masks are designed to prevent 95% of small particles from entering the nose and mouth.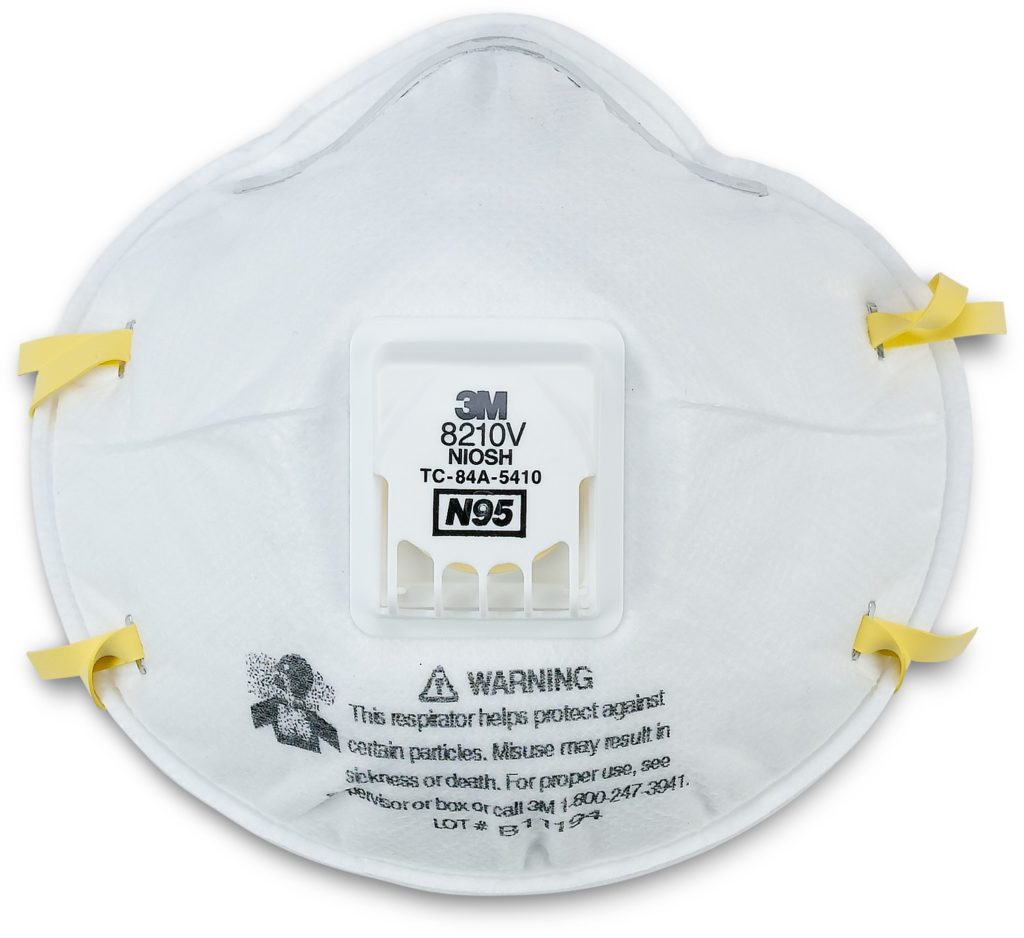 These N-95But only work if they fit properly, and aren't suitable for children or peoplewith facial hair. These masks can also make it more difficult for a person tobreathe, so could be dangerous for someone showing symptoms of infection of thenew coronavirus, which include coughing and shortness of breath.
Surgical Masks:
The surgical masks are thought to be more effective in a clinical setting because they are accompanied by other protective equipment and stringent hygiene practices.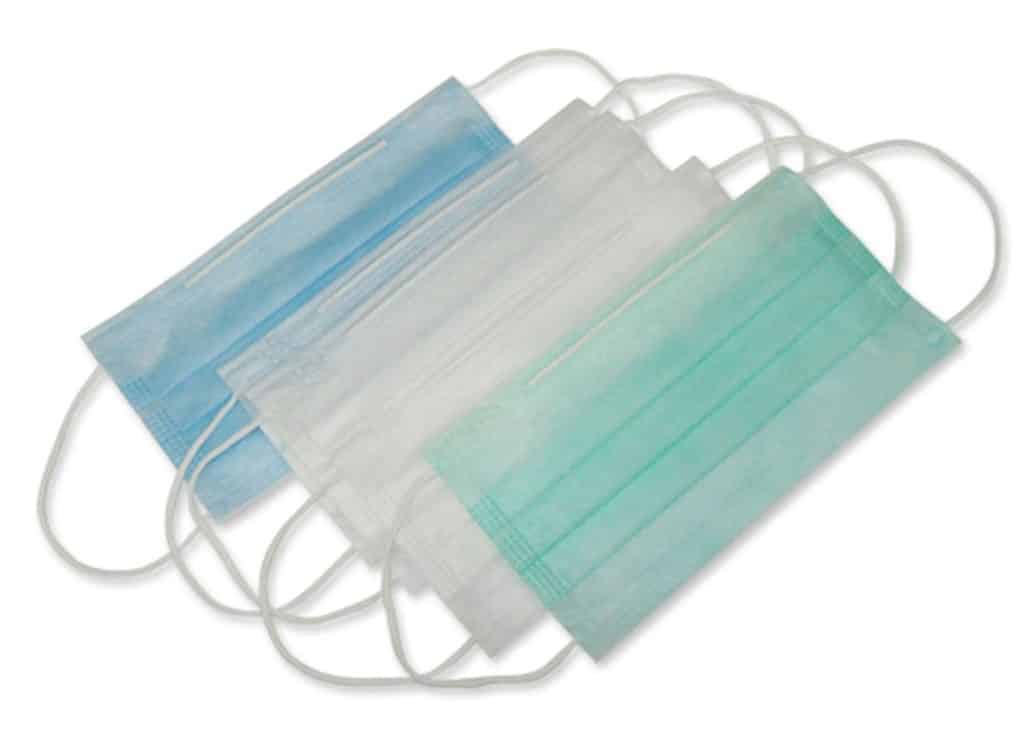 If you are using these surgical masks you need not to use it more than once. Surgical masks are waterproof but do not completely protect the entrance of small particles into the nose and mouth.
How to make face mask at home?
Surgicalmasks are supposed to be used just once and we are facing the dire shortage ofthese face masks.
On the other hand, the surgical masks and N-95 masks are also not available easily in the markets. The general public needs to use the surgical masks in order to prevent the coronavirus spread because of the N-95 masks for health care workers, not the general public.
Today in this article we will tell you how you can easily make the surgical face mask at home if you are not able to get it from the market.
So let's start with how to make face mask at home;
Surgical face masks are made of a specialized paper. The surgical face masks are made of non-woven fabrics made from plastics like polypropylene to filter and protect. You can use the tightly woven fabric, or hospital grade material in order to make the face mask at home.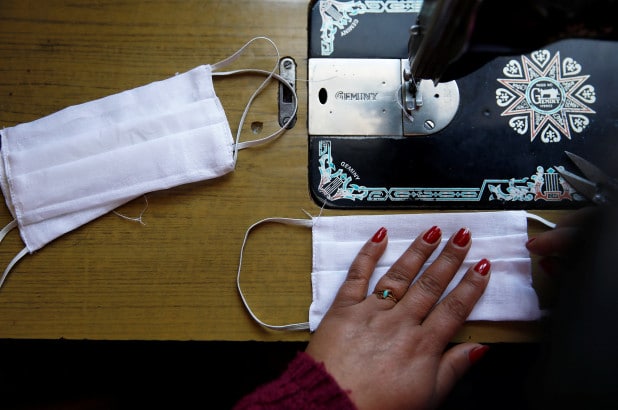 Requirements:
2 piecescotton fabric 6″ x 9″
2 elastic strips 1/8″ x 7″
Preparation:
You need to cut the material as per the measurements mentioned above. You can watch the video below for step by step instruction on homemade face mask sewing.
Recommended fabrics for homemade facemasks:
The fabric for the outer portion of the homemade face masks includes heavier, non-stretch fabric like denim, duck cloth, canvas, twill, or other tight woven fabric.
For the outer lining of the mask, you can use the cotton blended fabric.
Don't use the polyester or other less breathable fabric as it may cause shortness of breathing.
When to visit the doctor?
If you have a common cold and flu it will go away if you stay at home and rest yourself. But in case of severe fever, cough and shortness of breath, consult a healthcare physician immediately as it can be the signs of the coronavirus.
If you find these signs immediately distance yourself from the other members of your family and immediately seek healthcare.
Bottom Line:
So readers, now we have outlined details on how to make the face mask at home and how surgical masks are made. A homemade mask should only be considered as the last option to prevent coronavirus droplet transmission from infected ones, but it would be better than no protection. We hope this will enable you to source more effectively.
For more details visit daytimes.pk
You can follow us on Twitter, add and like us to your circle on Facebook page, keep yourself updated on Linkedin and Instagram for all the latest from Technology, Entertainment, Sports, Gadgets, Latest Government Jobs, Cooking Recipes, Health and Beauty, Autos and Vehicles and Much More.