All About Pakistan's Largest and World's Second Largest Salt Mine
Explore the Beauty of Pakistan's Largest Salt Mine in Khewra. Today we will discuss here everything about Pakistan's Largest Salt Mine and the largest salt mine in the world which is Khewra, north of Pind Dadan Khan, Jhelum District, Punjab.
Khewra mine is Pakistan's Largest Salt Mine and the world's second largest salt mine. Discovered by Alexander's troops in 320 BC the Khewra mine started operating in the Mughal era, but its main tunnel was developed in 1872 during British rule by Dr. H. Warth, a mining engineer. After the independence of Pakistan the Mineral Development Corporation of the country took over the mine and it's become the largest source of salt in the country, producing more than 350,000 tons annually.
Khewra Salt Mine is also known as Mayo Salt Mine, in honor of Lord Mayo, who visited it as Viceroy of India.
The largest operating salt mine in the world is in Goderich, Ontario
Major tourist attraction in Pakistan
It is also a major tourist attraction in Pakistan that is nearly attracting up to 250,000 visitors a year which results in handsome revenue.
To see the mine tourists are taken by train inside it. Inside the Khewra Salt Mine visitors see a number of beautifully constructed salt historical models including Badshahi mosque Minar-e-Pakistan, a Statue of Allama Muhammad Iqbal, Great Wall of China, Mall Road of Murree, the 75-meter-high (245 feet) Assembly Hall, Pul-Saraat, a salt bridge with no pillars over a 25-meters-deep brine pond, Sheesh Mahal, where salt crystals are light pink; and a cafe. There are a number of pools of salty water inside the mine as well.
Inside the khewra salt mine, the salt is transparent, white, pink, and reddish. The tourist resort displays ingenious use of salt and light to create wonderful scenery.
The Khewra salt mine has its own fully functioning postal office, for the workers of the mine. The post office inside the mine is built completely with salt bricks. This post office is the world's only salt-made office.
How to Reach Pakistan's Largest Salt Mine in Khewra?
Motorway M2:
Mottorway M2 is a north–south motorway in Pakistan, connecting Rawalpindi/Islamabad to Lahore. It is the fastest way to reach Khewra mines. It is located near east of Lilla interchange towards Pind Dadan Khan. The Motorway M2 has road signs that helps you to reach the mine easily.  You can use the N5 highway for a slower but more scenic route to mine.
Train:
There are two trains between Malakwal Junction and Khewra daily. It takes 1 hour to cover 27km distance. You need to change trains at Malakwal junction which is linked to Lala Musa junction on mainline at one end and Sargodha junction at other.
There are 6 daily trains on this Lala Musa – Malakwal – Sargodha route. The mine is located 30km east of the Lilla interchange towards Pind Dadan Khan.
The route to Khewra mine by train is highly inconvenient.
Timing:
Pakistan's Largest Salt Mine in Khewra opens for tourists from 9:00 a.m. to 6:00 p.m. It remains open every day including Sunday and gazette holidays.
Ticket Price:
The ticket price starts from Rs. 400 up to 12 people. The price is also the same for 1 or 2 people. It's the price of the train that took you to the main chamber inside the mine from the main gate.
Here have a look at the tourist spots and breathtaking salt and light made scenery and historical places replicas in Khewra Salt Mine:
Badshahi Mosque
The replica of the Mughal cultured Badshahi Mosque is also situated inside the mine with the help of salt bricks. These salt bricks have been made from multi-colored salt and are illuminated with light bulbs.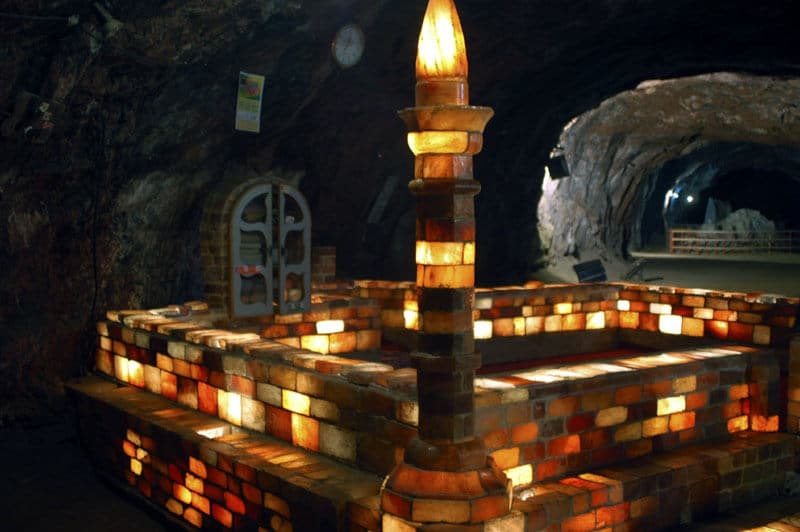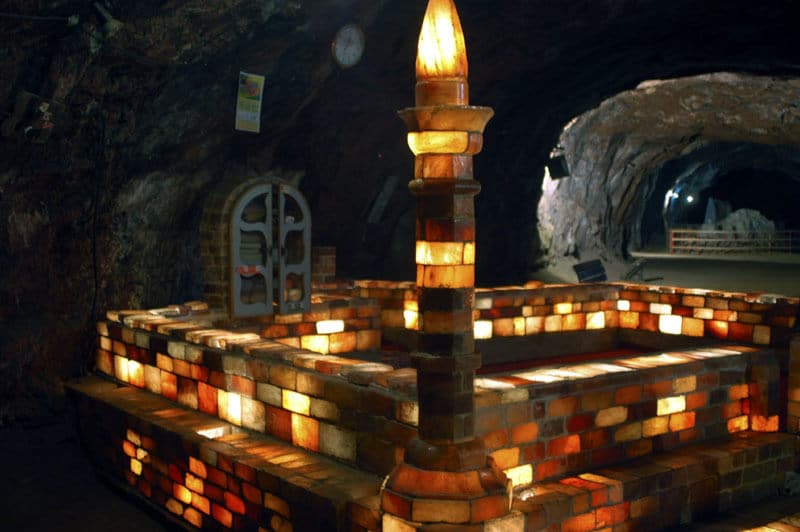 World's Monuments
There is the most beautiful carvings of salt stone of Minar-e-Pakistan made with colorful salt bricks. A model of the Great Wall of China, a statue of Allama Muhammad Iqbal is also made with the salt bricks and light bulbs.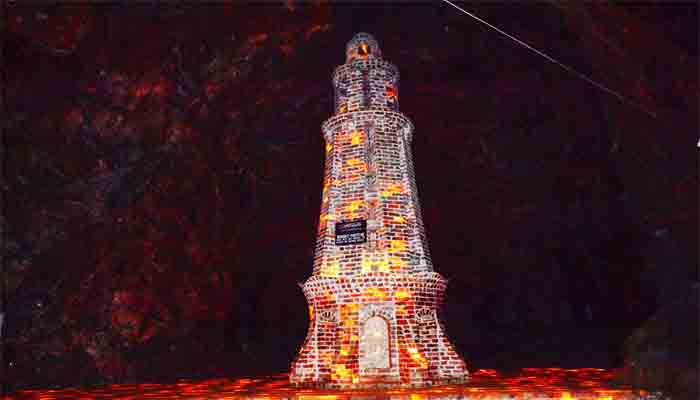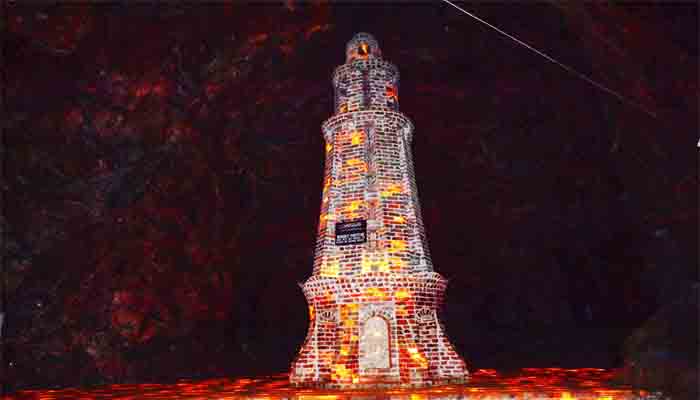 Salt Fountain
There is a usual salt creation fountain that looks like a flowing water fountain. This has been manifest as the 'Salt Fountain' by the guardians of the mines.
Brine Ponds
There are also water ponds in the mine that are the center of attraction for the tourists. These ponds are underground and referred to as the 'Dead Ponds'.  Visitors are not allowed to go near these water ponds for their own safety.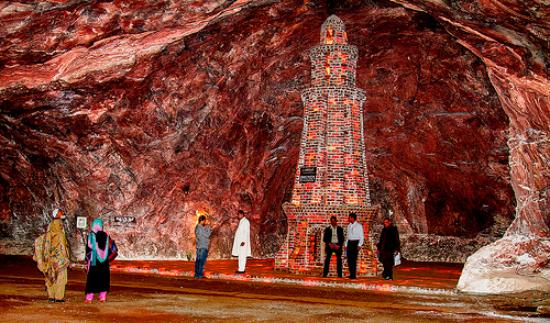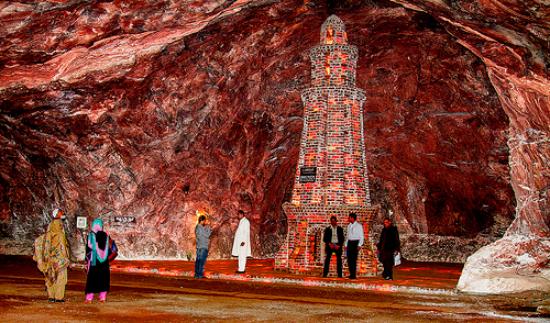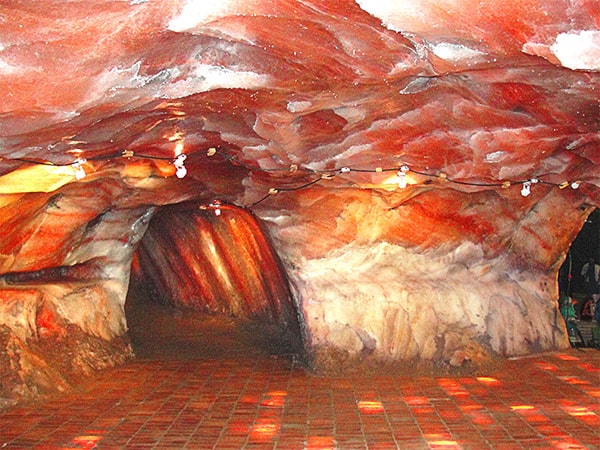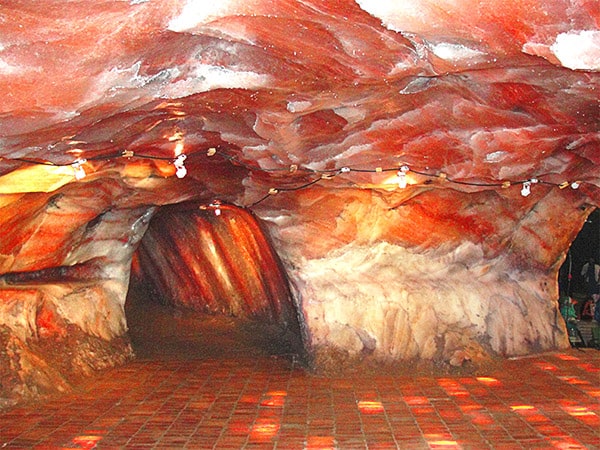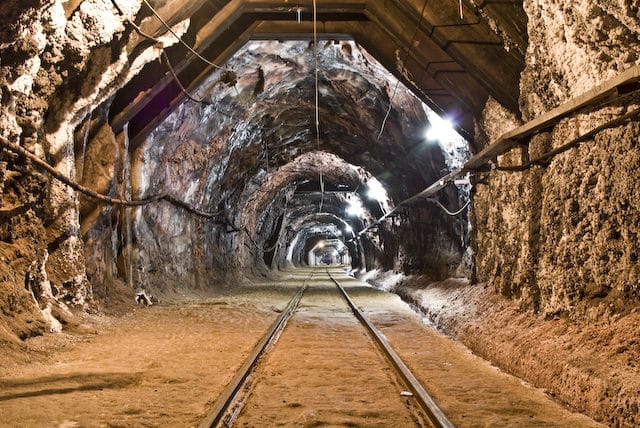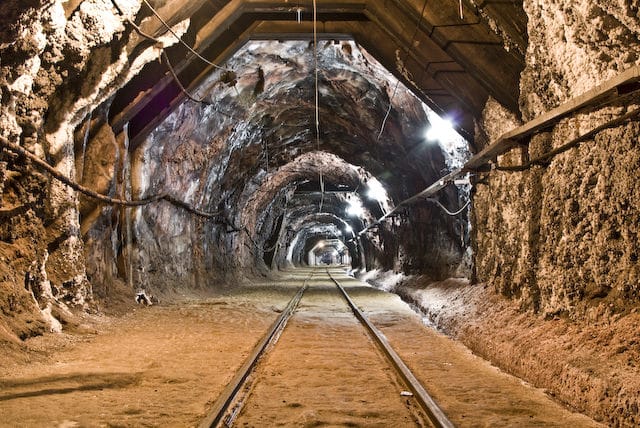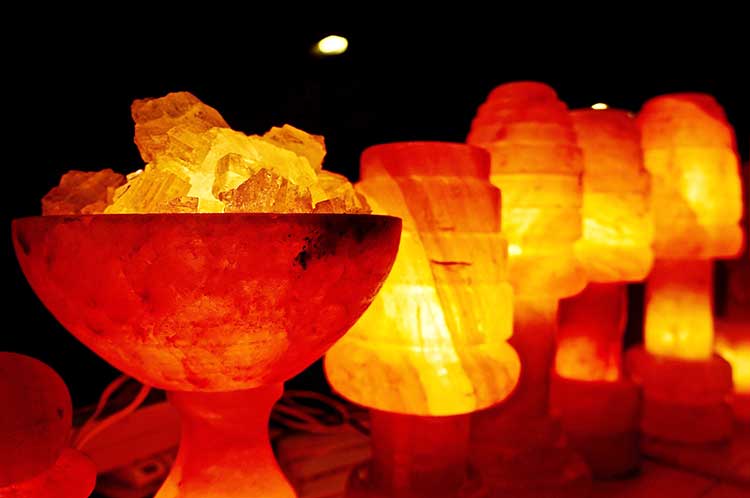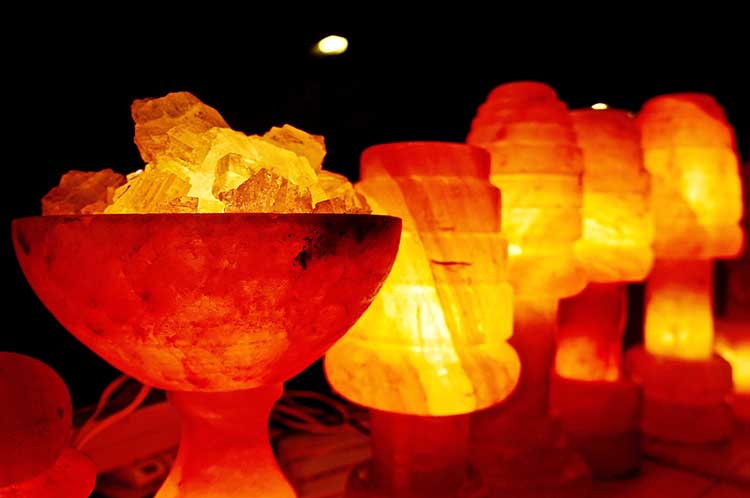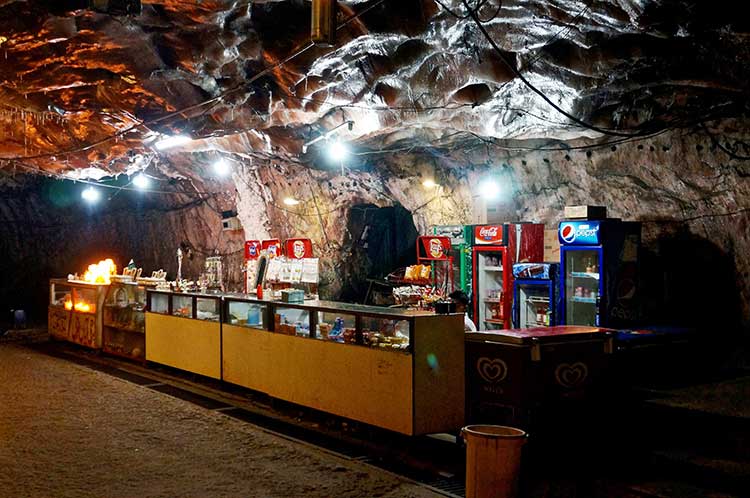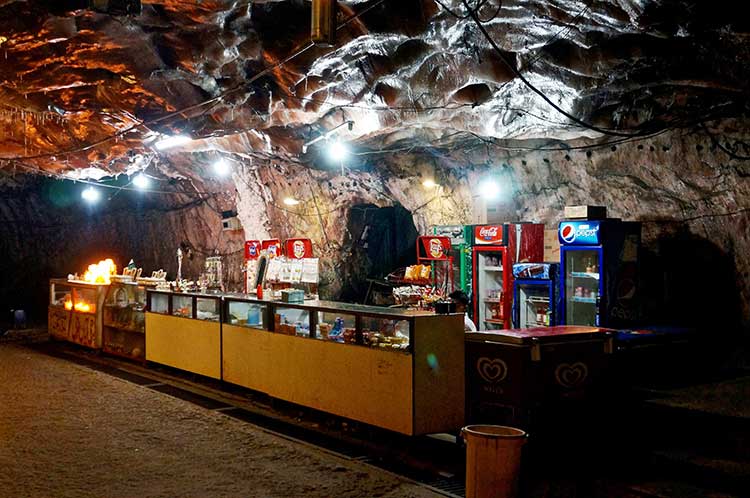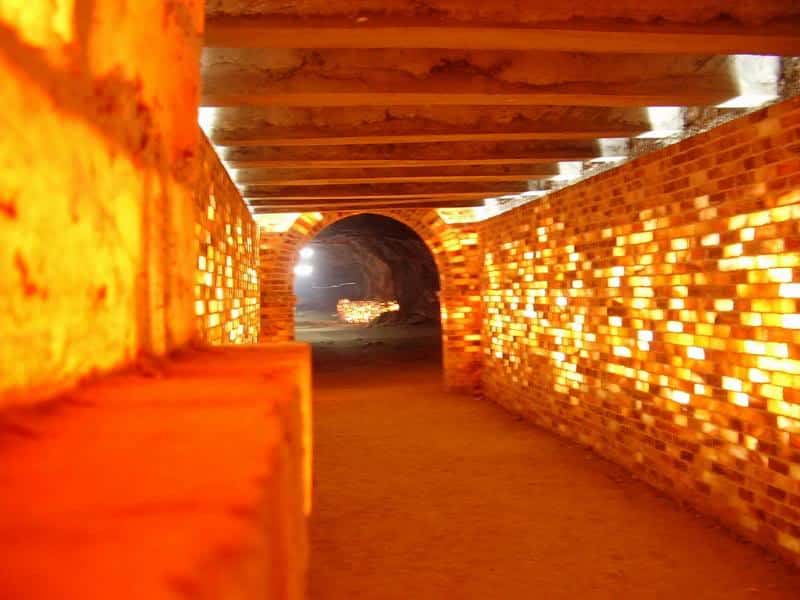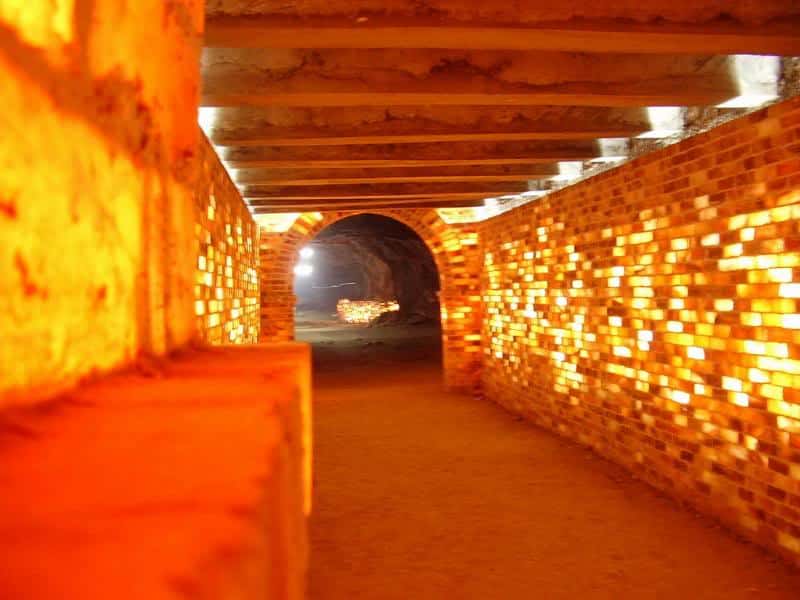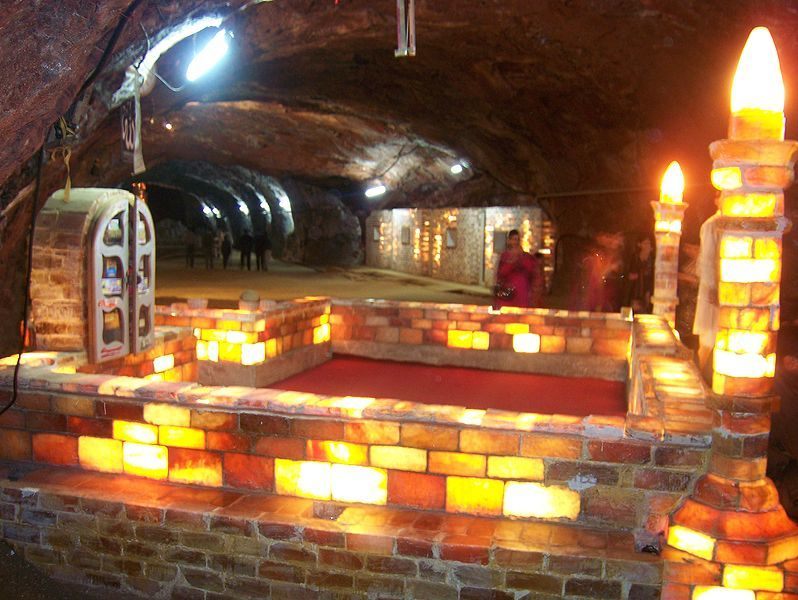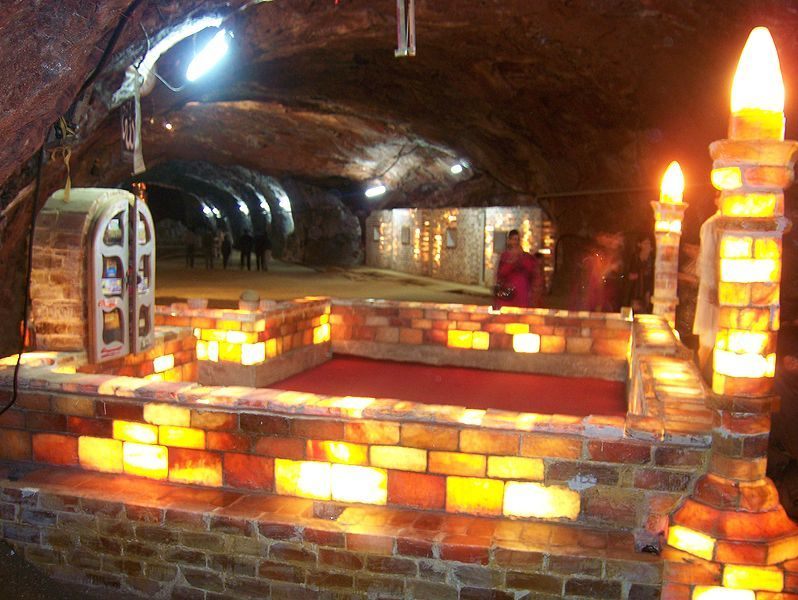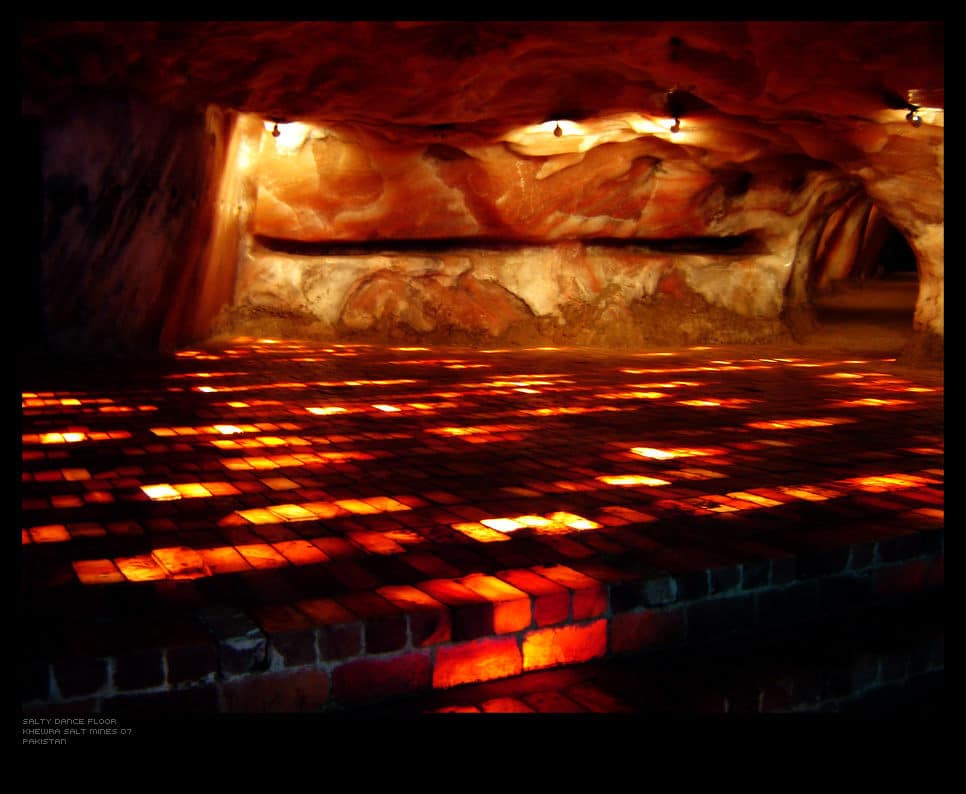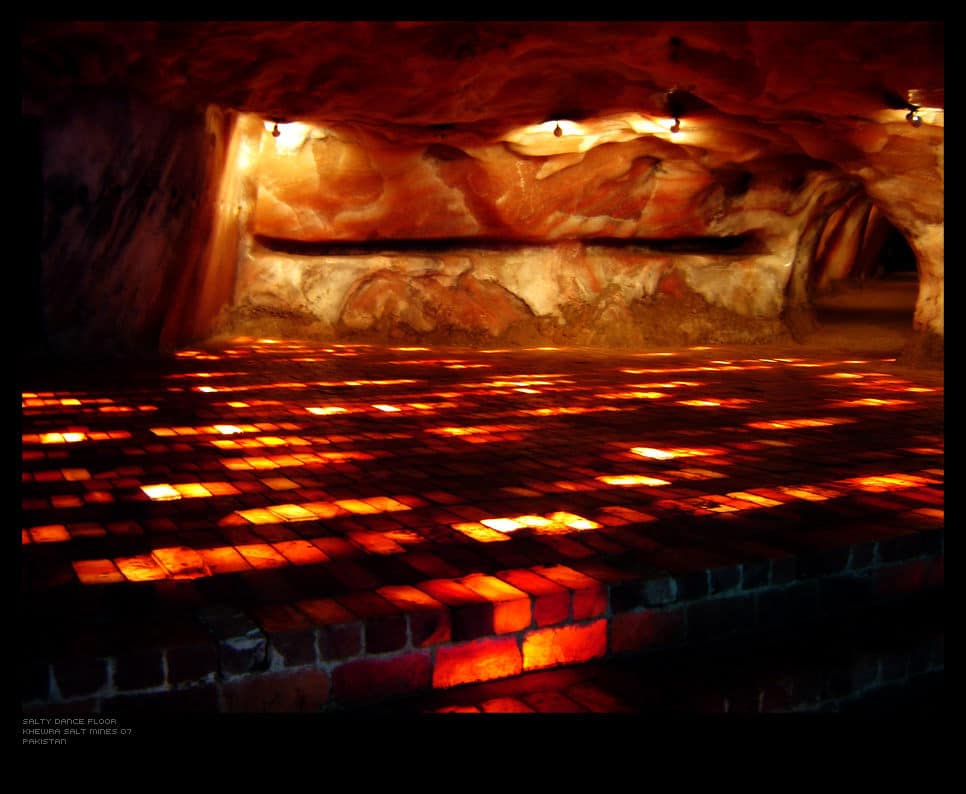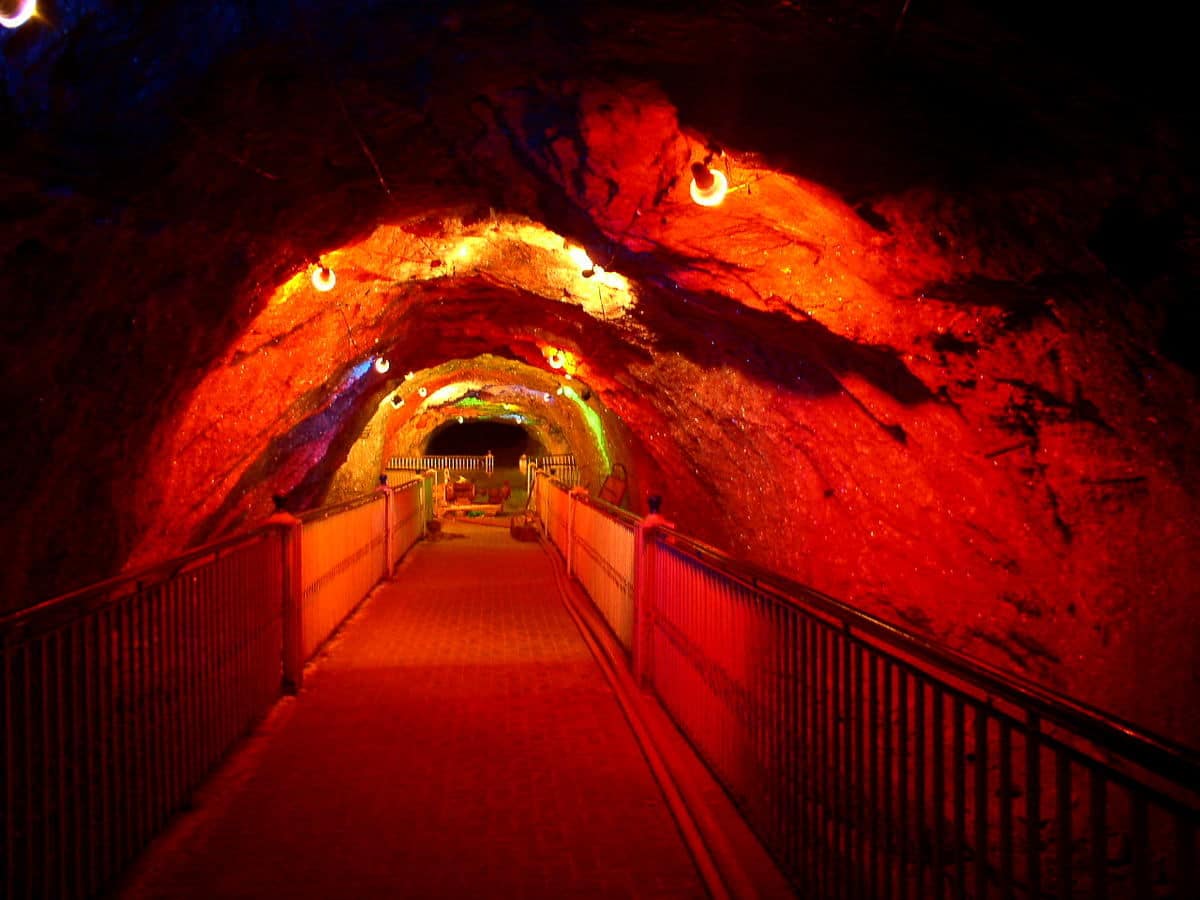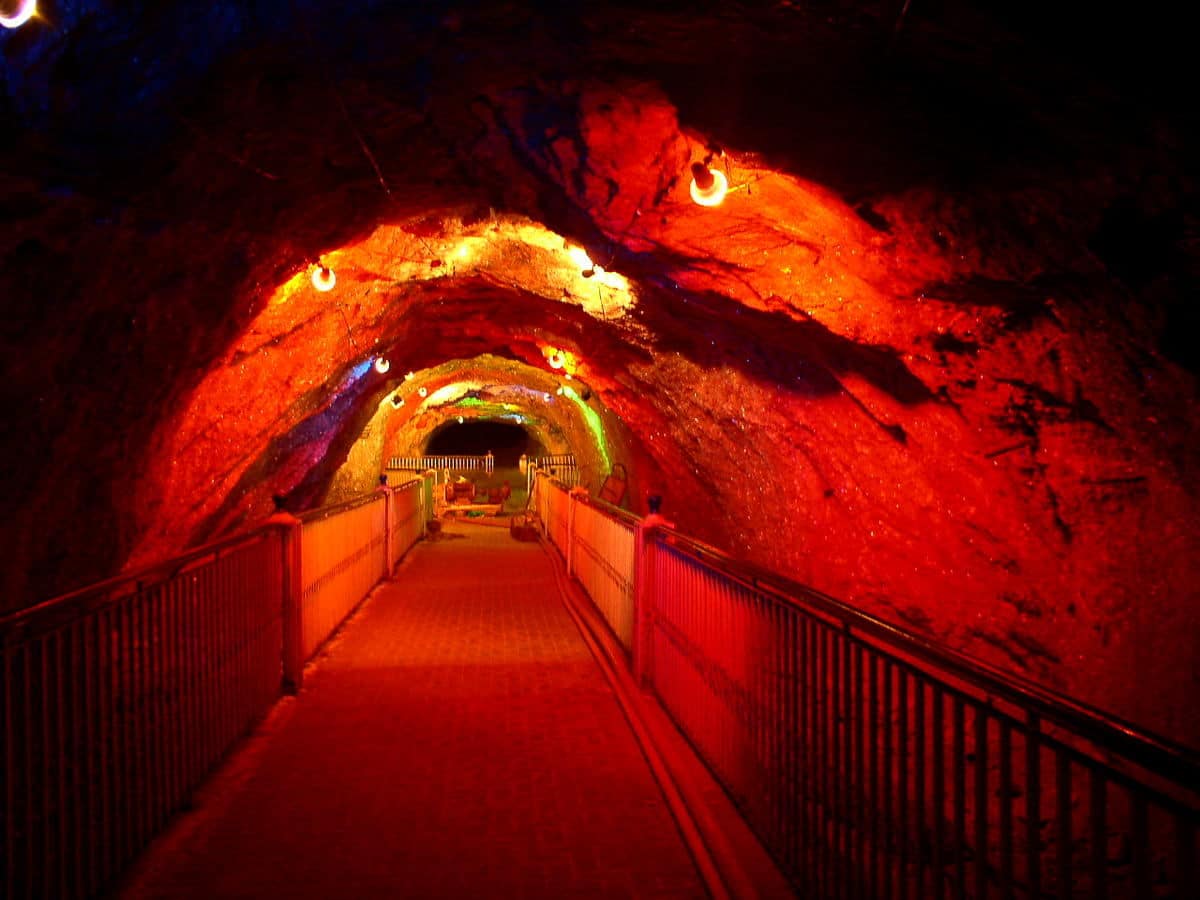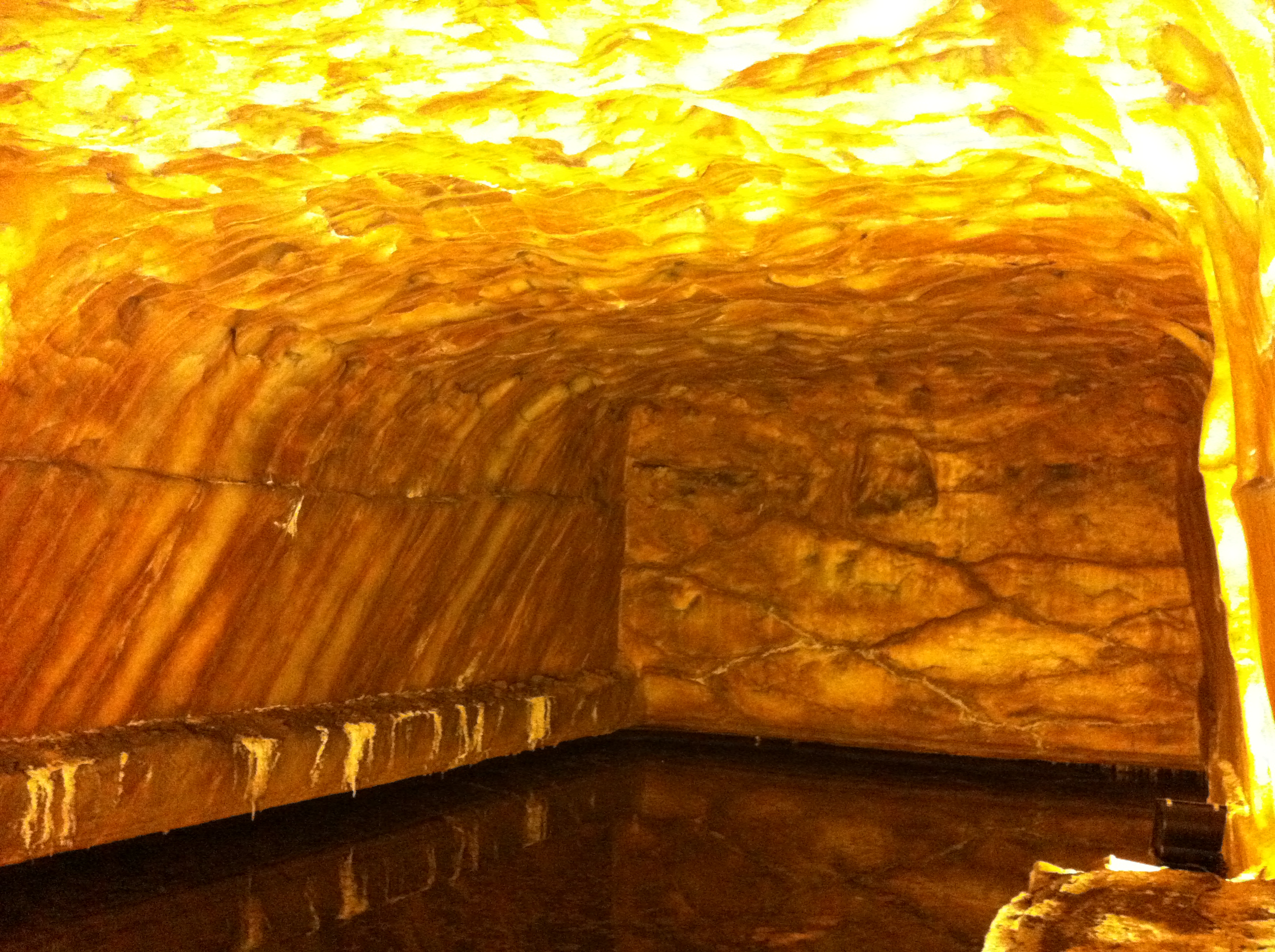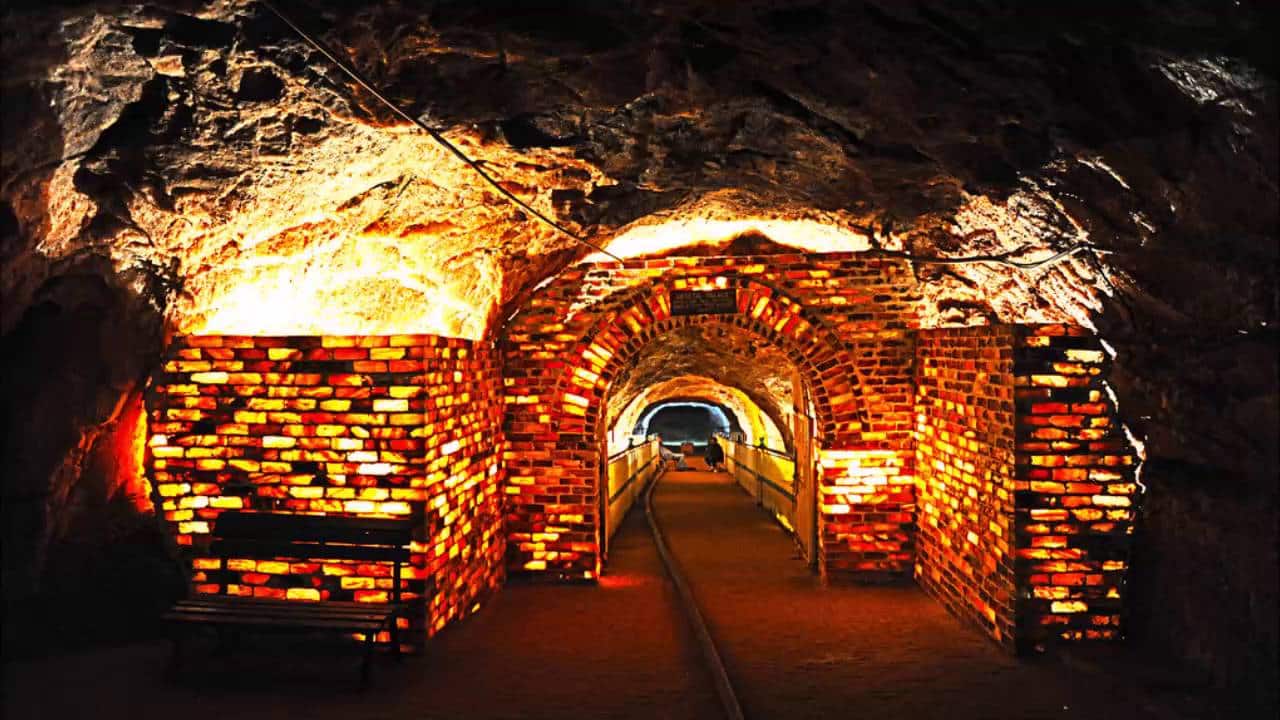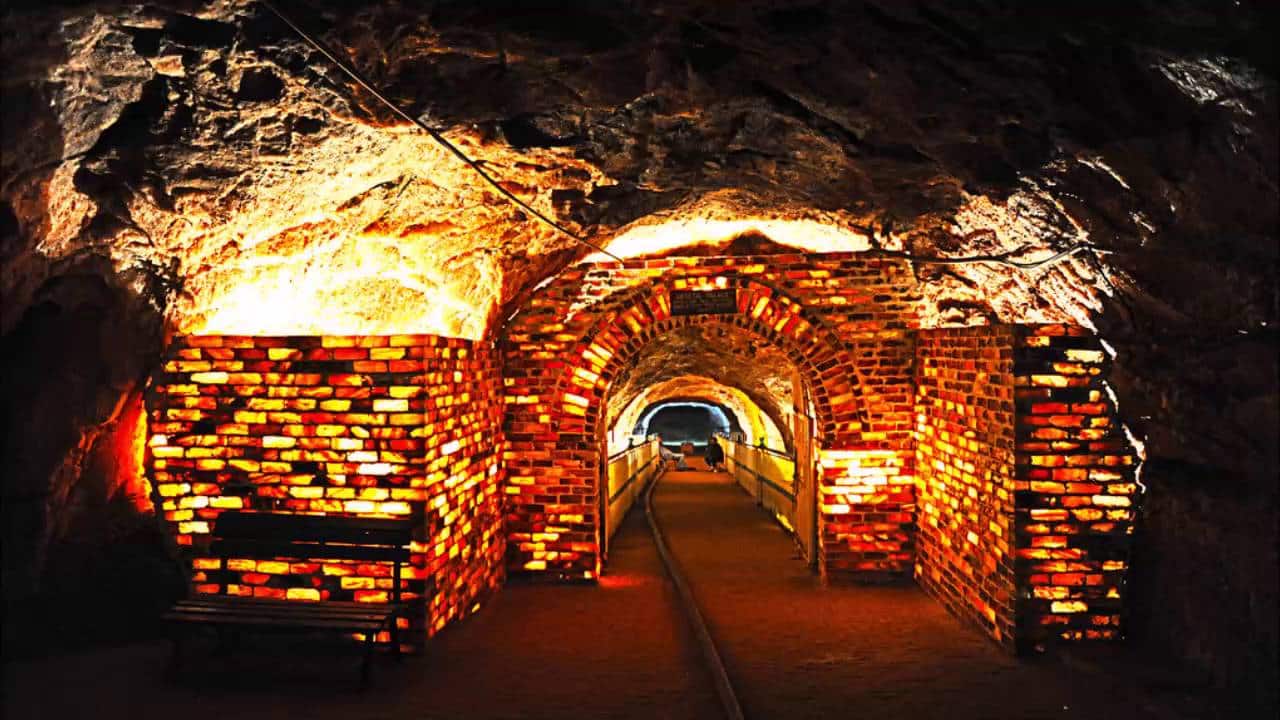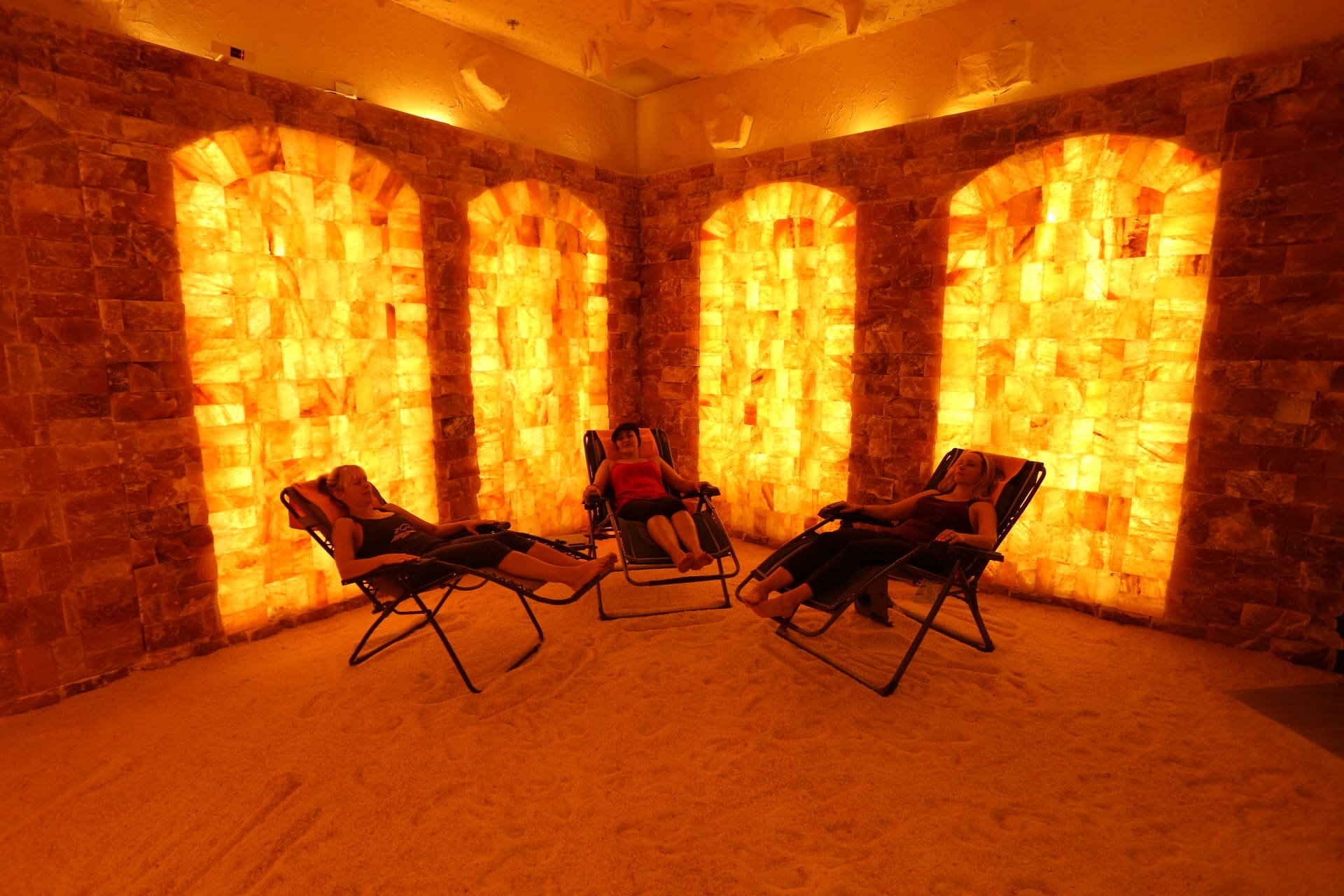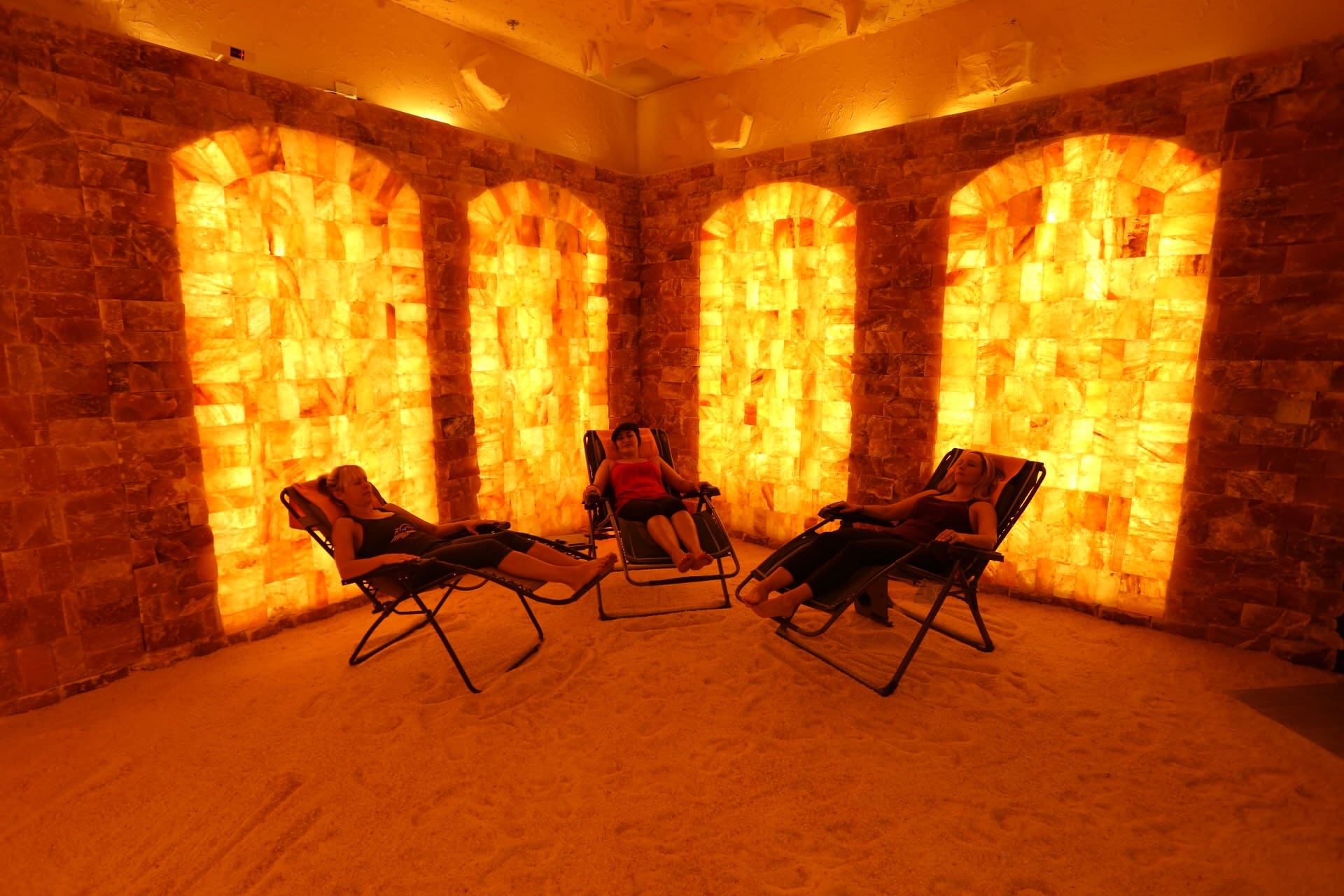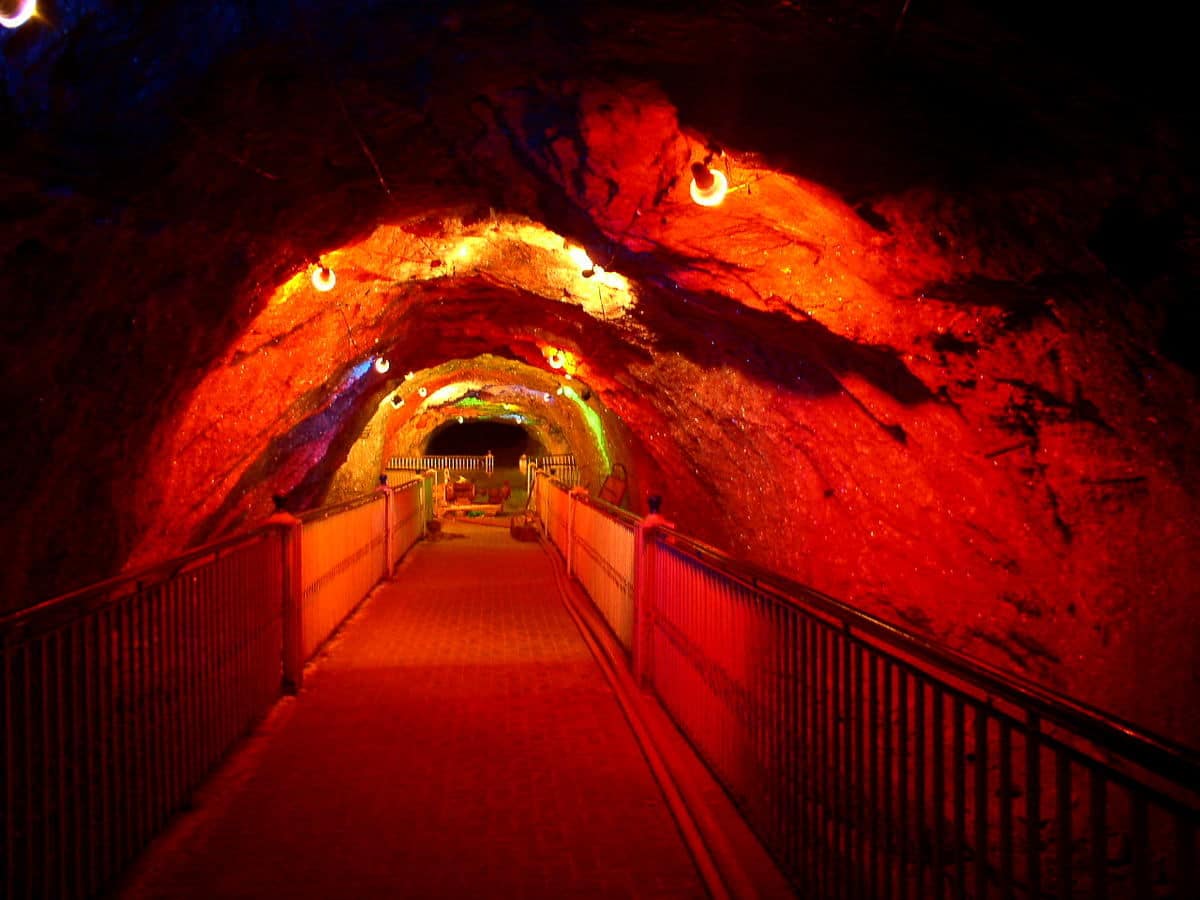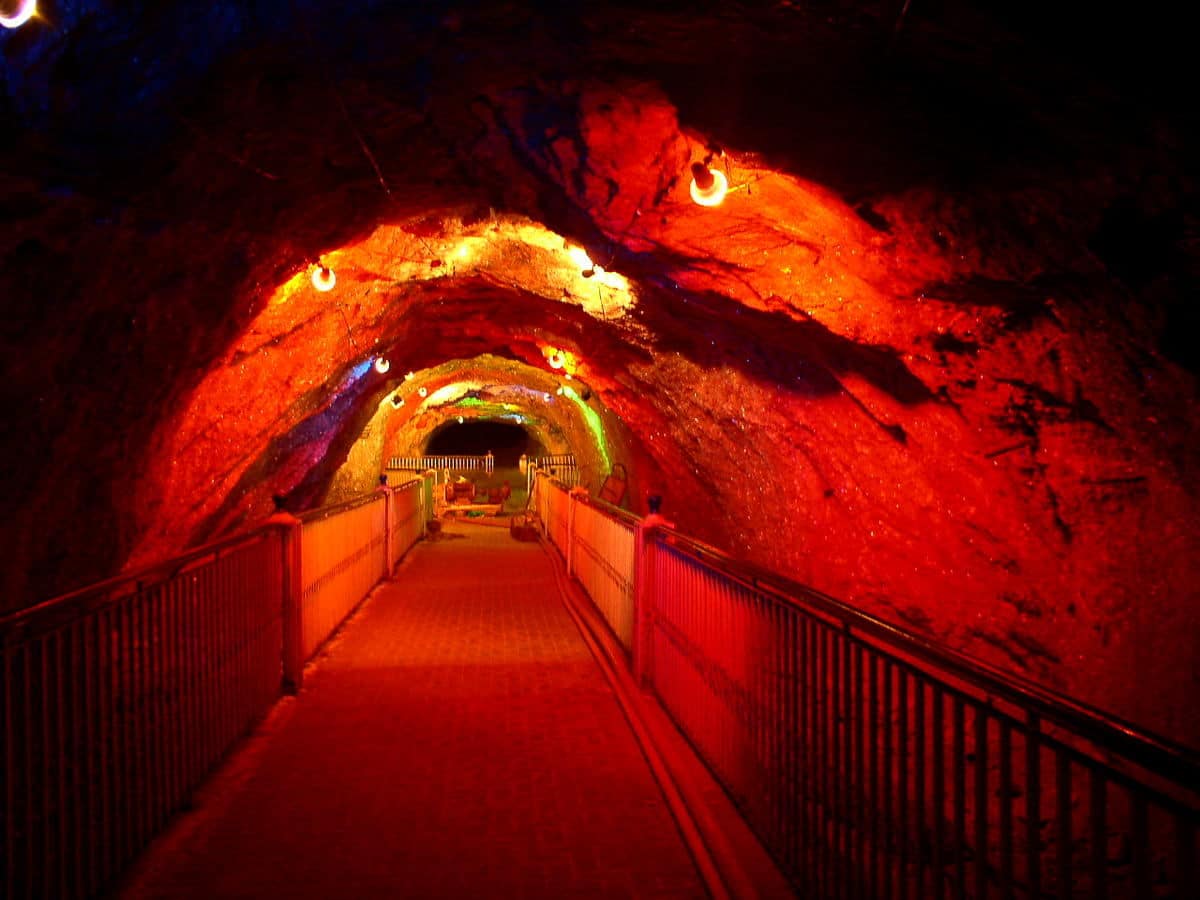 In short Khewra mine is worth visiting a place to spend a good day with your friends and family in exploring the beauty of Pakistan.