Travel the World for Tour by getting entry into Visa Free Countries
Explore the Beauty of the World by Getting Entry into Visa-Free Countries. There is good news for the people of Pakistan who have the craze of traveling and exploring the beauty of nature. Now Pakistanis can travel to a number of countries without visas. Yes, you can get entry into Visa Free Countries.
If you are amongst the regular international holidayers, you would absolutely know about the hectic of getting a visa. Sometimes you feel frustrated because you plan an international trip but due to Visa policies you are forced to postpone and cancel the trip.
Now forget about the tensions of having a visa and then traveling. Just make a plan to spend your vacations in beautiful countries and you will get a visa on arrival. There are many countries in the world that provide visa on arrival to Pakistanis.
Here is the list of countries where Pakistanis can get visa-free entry.
Dominica
Haiti
Micronesia
St Vincent and the Grenadines
Trinidad and Tobago
Vanuatu
Cambodia
Cape Verde
Comoros
Cote d'Ivoire (Ivory Coast)
Djibouti
Guinea-Bissau
Kenya
Madagascar
Maldives
Mauritania
Mozambique
Nepal
Nicaragua
Palau
Samoa
Seychelles
Tanzania
Timor-Leste
Togo
Tuvalu
Uganda
Rwanda
Malaysia
Azerbaijan
Bahrain
Turkey
Sri Lanka
These are countries where Pakistanis can get Visa Free entry upon arrival. Just have your passport and ticket and then get ready to explore the beauty of the world.
Dominica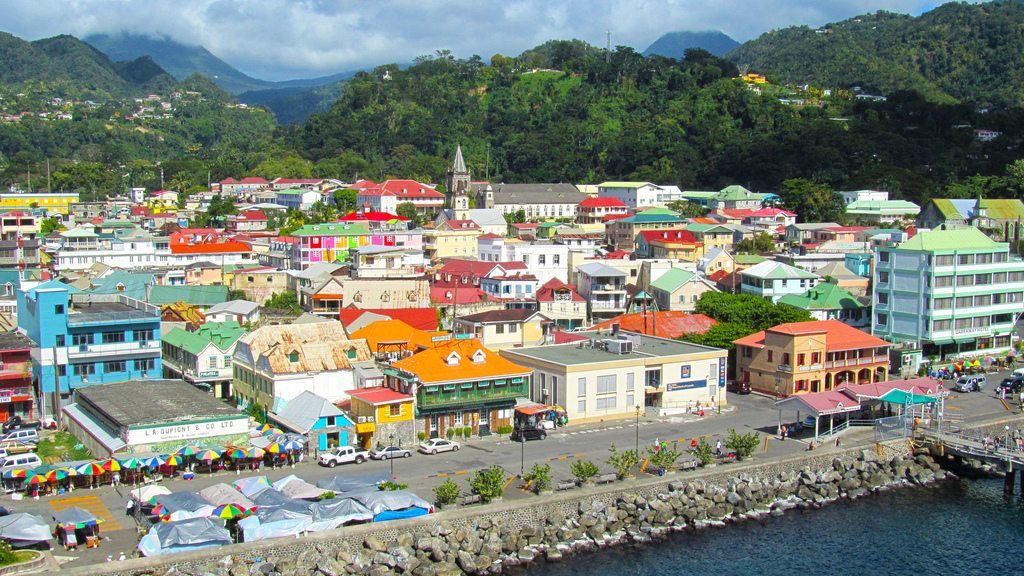 Dominica is an island republic in the West Indies. The capital, Roseau, is located on the western side of the island. It is part of the Windward Islands in the Lesser Antilles archipelago in the Caribbean Sea.
Dominica has a wide range of mountains, rainforests, freshwater lakes, hot springs, waterfalls, and diving spots making it an attractive eco-tourism destination.
Haiti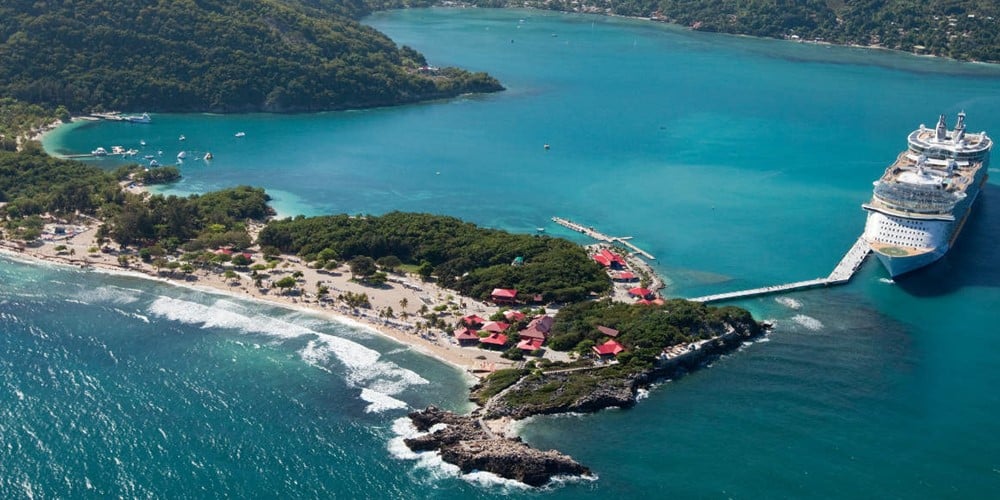 Haiti is a Caribbean country and shares the island of Hispaniola with the Dominican Republic to its east. Haiti is full of natural beauty with its white sandy beaches, mountains waterfalls, caves, and an alluring personality rich in music, art, Vodou, and rum.
Micronesia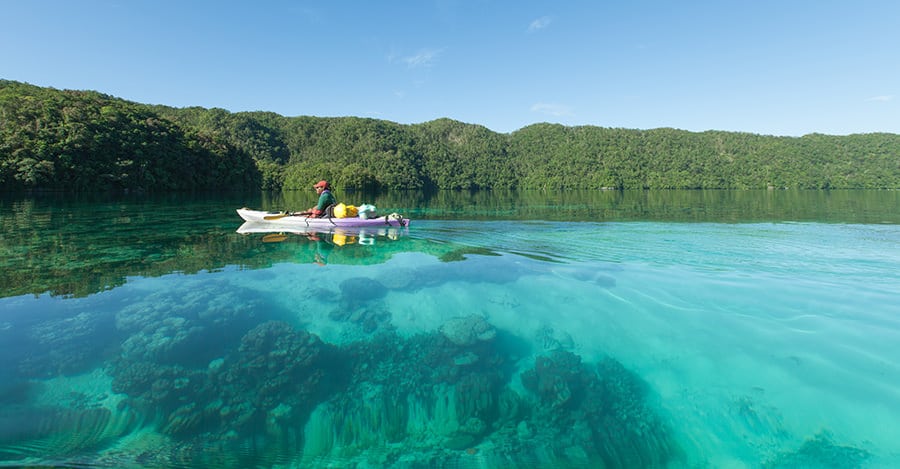 Micronesia is a subregion of Oceania. It has thousands of small islands in the western Pacific Ocean. Its islands are extremely beautiful and rich in history, nature, and warmth.
St Vincent and the Grenadines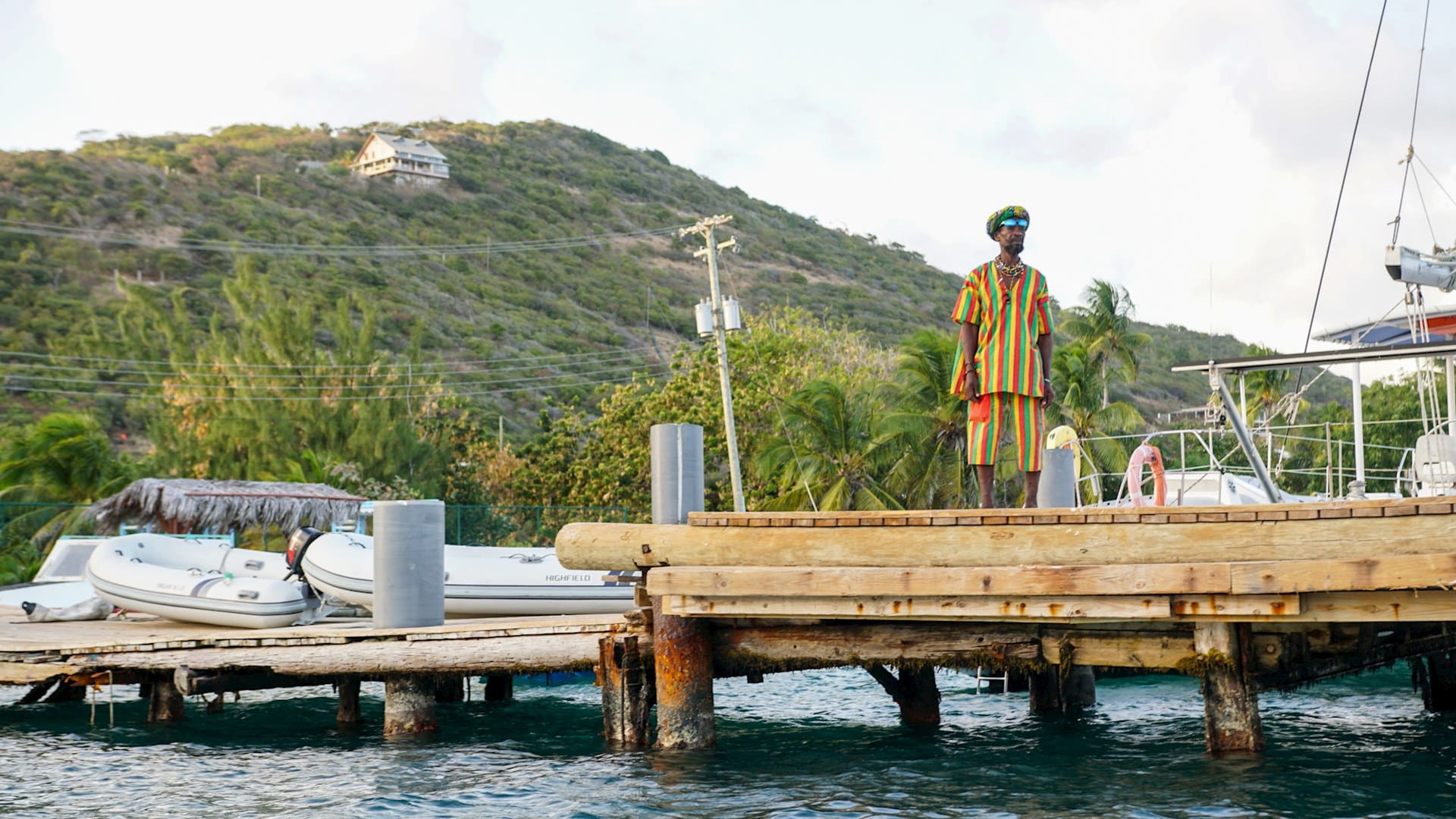 St. Vincent and the Grenadines is a southern Caribbean nation that covers the main island, St. Vincent, and a chain of smaller islands.
Trinidad and Tobago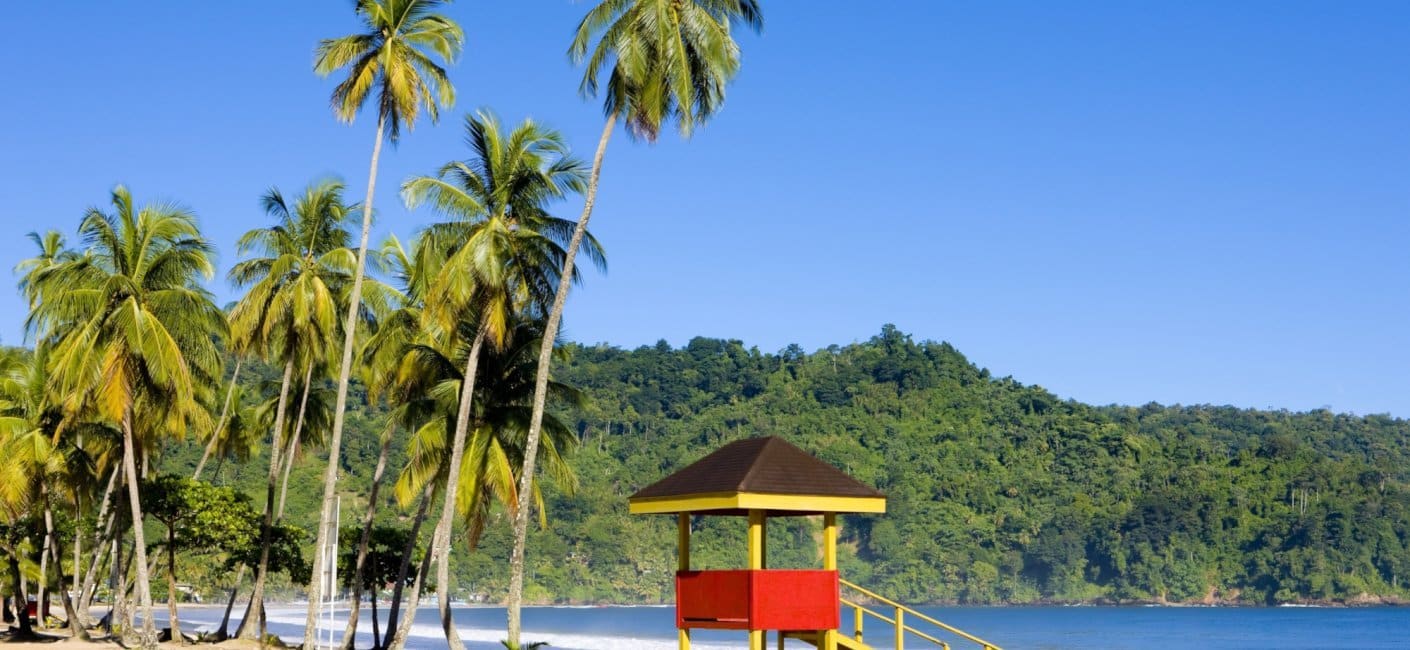 Trinidad and Tobago are the Republic of Trinidad and Tobago. It's a twin island sovereign state that is the southernmost nation of the West Indies in the Caribbean. It's a land of thousands of bird species. The smaller island of Tobago is known for its beaches and the Tobago Main Ridge Forest Reserve, which refuges hummingbirds.
Vanuatu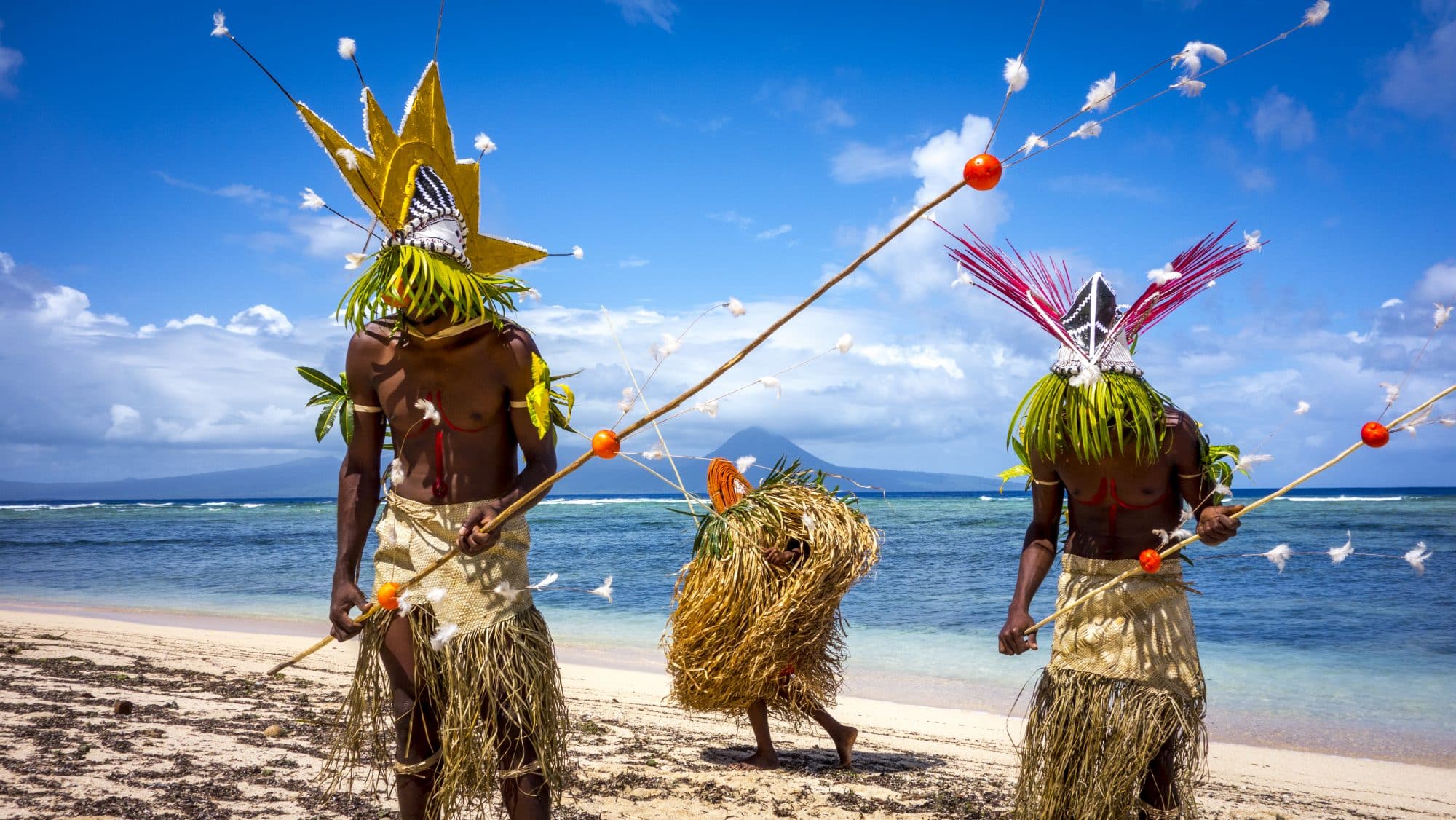 Vanuatu is a Pacific island and is located in the South Pacific Ocean. It has deserted beaches; ancient culture, and remote and rugged islands, and its beaches are renowned for their soft white sand.
Cambodia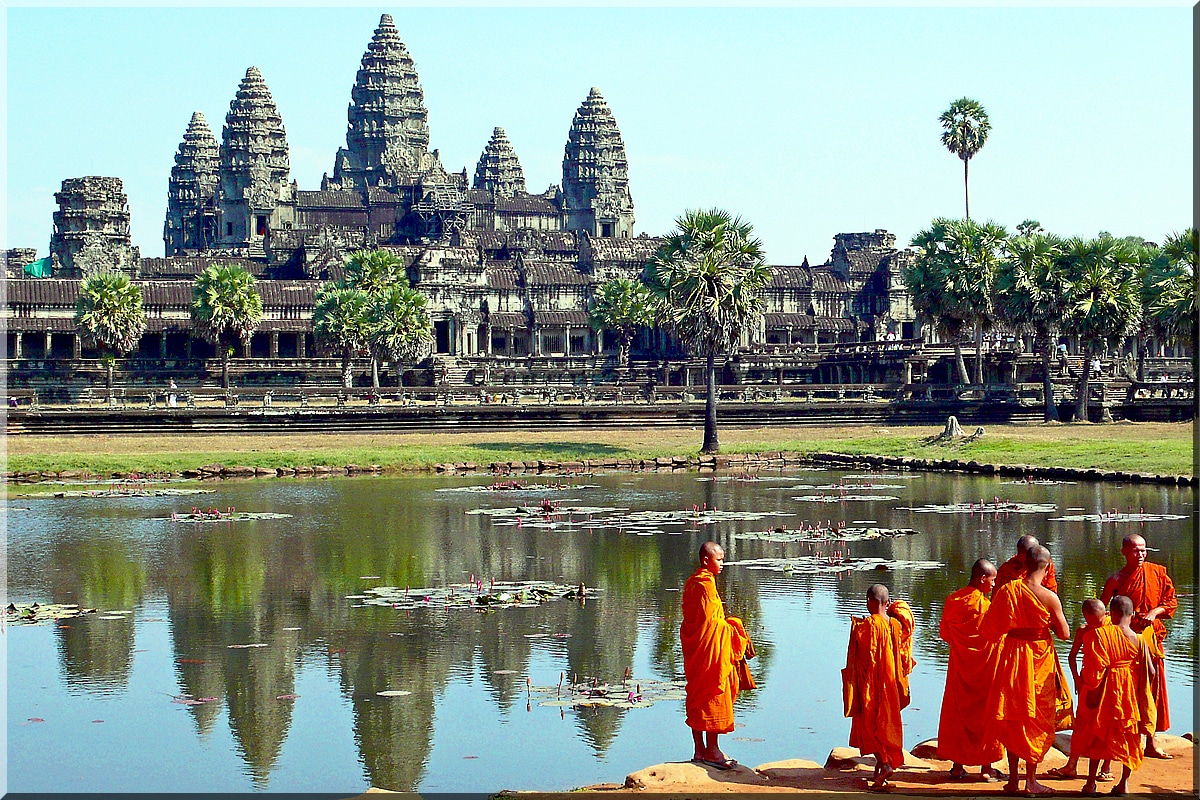 Cambodia is a Southeast Asian nation where ancient and modern worlds collide to create an authentic adventure. It has landscape spans low-lying plains, the Mekong Delta, mountains, and the Gulf of Thailand coastline.
Cape Verde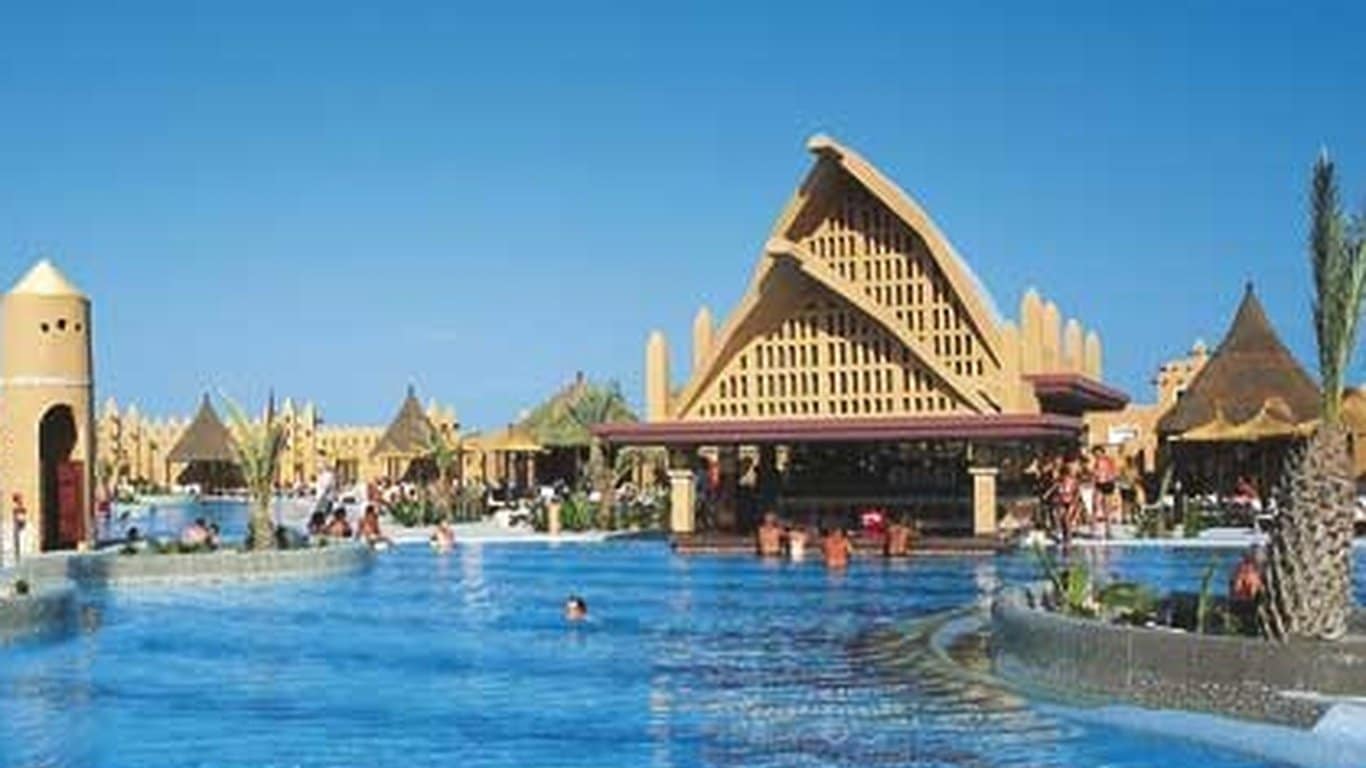 It's an island country spanning an archipelago of 10 volcanic islands in the central Atlantic Ocean. It comprises ten islands and a large range of beaches, hiking trails, delicious local cuisine, and more.
Comoros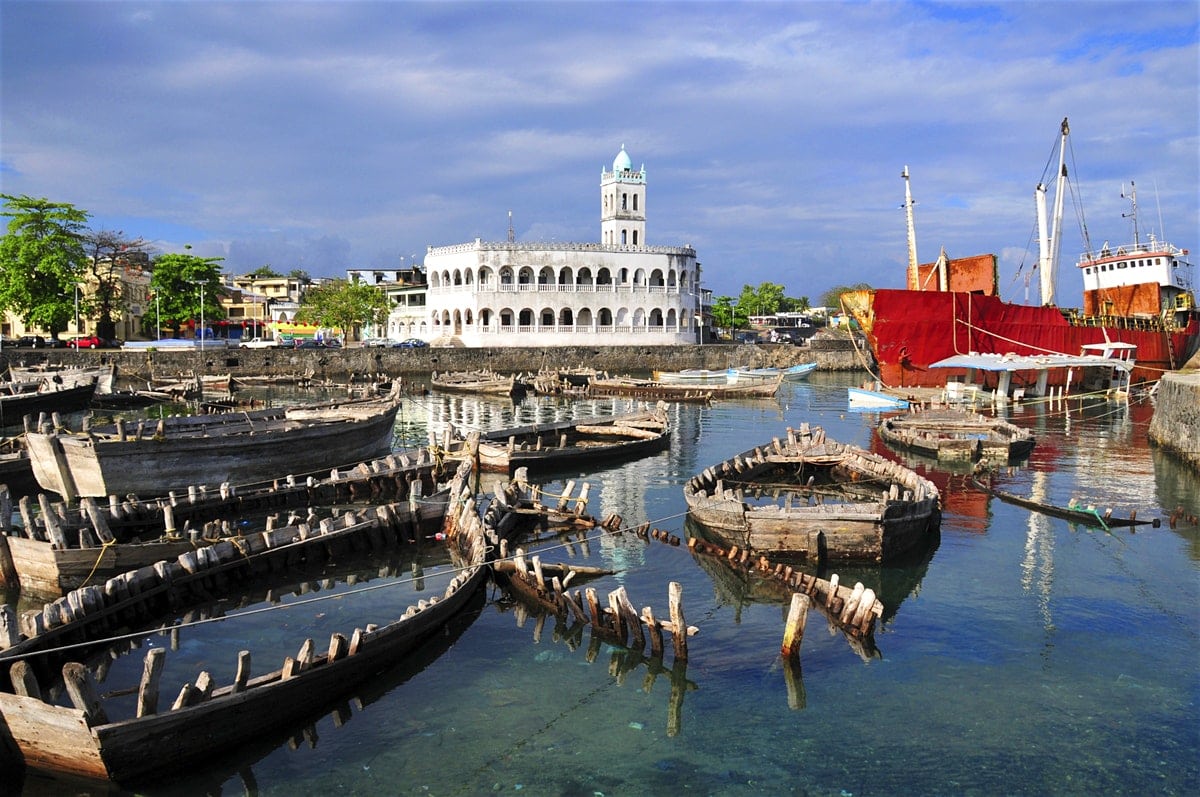 Comoros is located at the northern end of the Mozambique Channel off the eastern coast of Africa. The country comprises three major islands and numerous smaller islands, all in the volcanic Comoro Islands.
Cote d'Ivoire (Ivory Coast)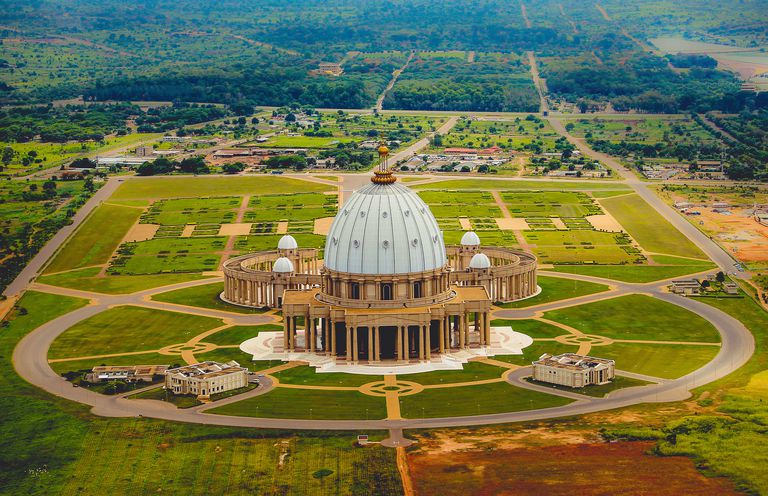 Ivory Coast is the Republic of Côte d'Ivoire and is located in West Africa. Ivory Coast has a true tropical paradise with starfish-studded sands, palm-tree forests, and stunning orange roads. If you visit the Ivory Coast must try its cuisine, which is the specialty of this place.
Djibouti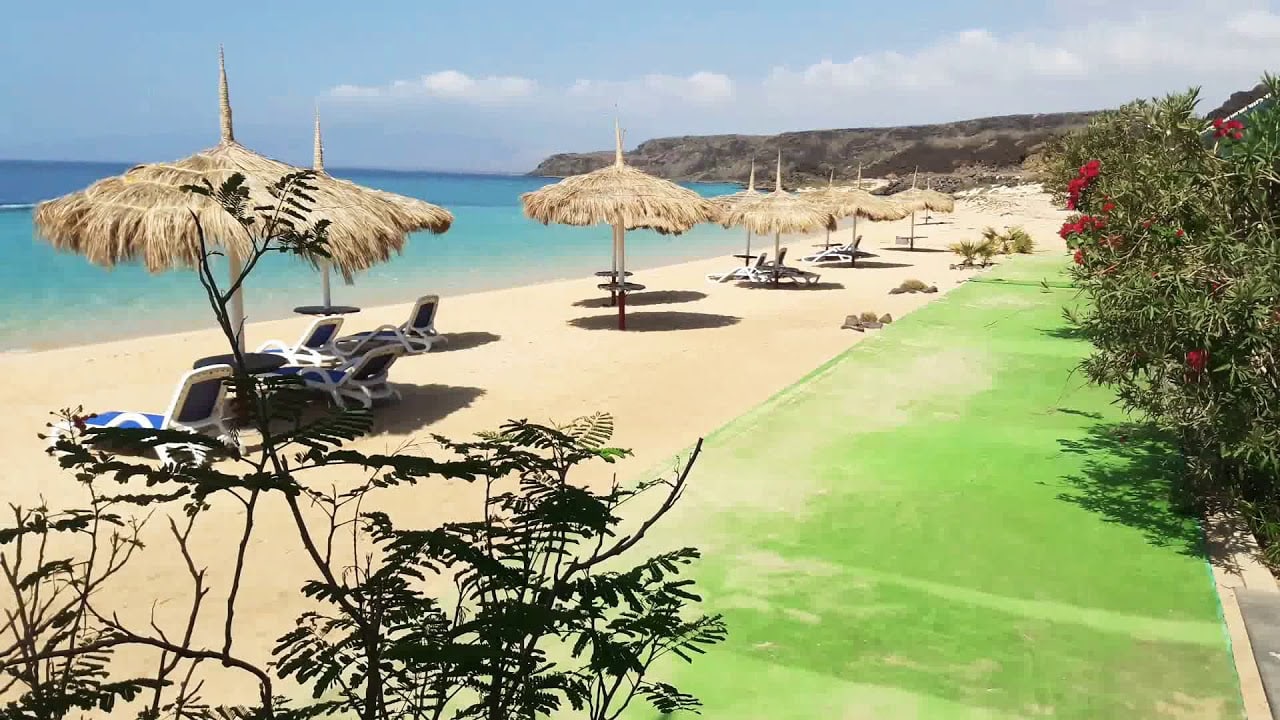 Djibouti is a little heaven for nature in the Horn of Africa. It has mostly French- and Arabic-speaking people. It attracts nature and history lovers, and food enthusiasts to explore dry shrublands, volcanic formations, and Gulf of Aden beaches.
Djibouti is home to one of the saltiest bodies of water in the world, the low-lying Lake Assal, in the Danakil Desert.
Guinea-Bissau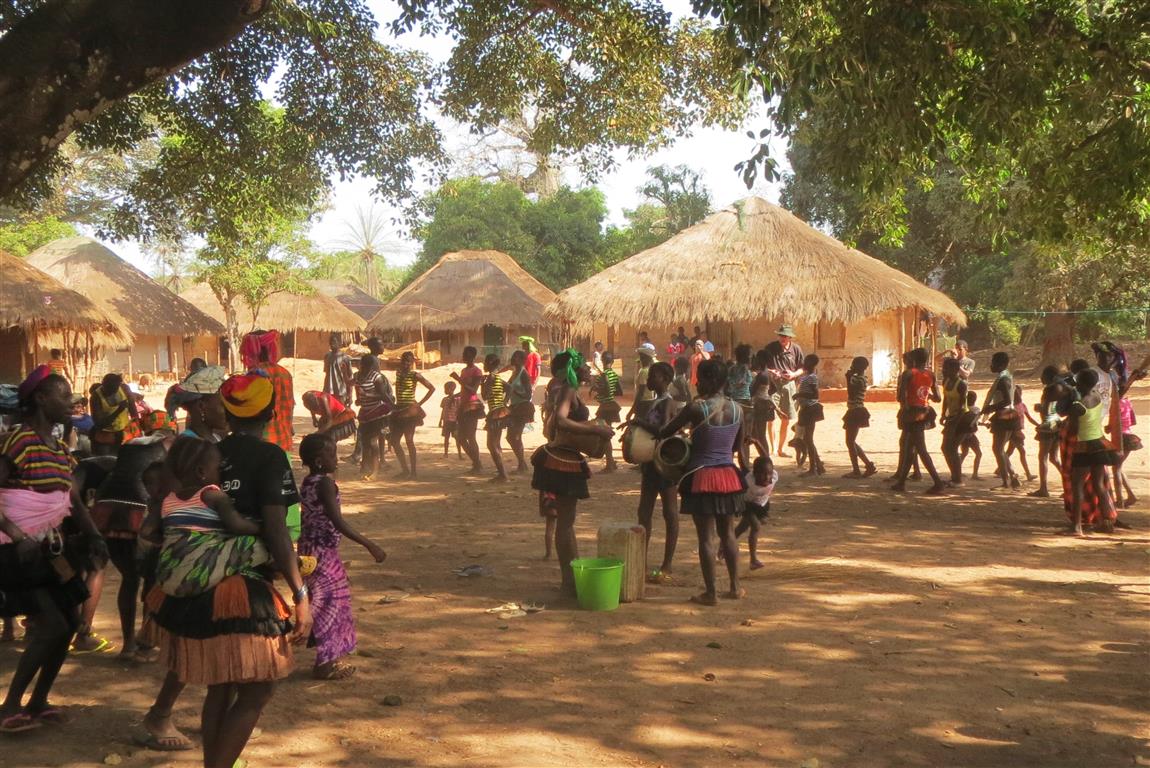 Guinea-Bissau is a tropical country on the Atlantic coast of West Africa. It is especially known for its national parks and wildlife. Bubaque is the main island, and forms part of the Orango Islands National Park, a habitat for saltwater hippos.
Kenya

Kenya is a country in East Africa and the hub of the beautiful and eye-catching scenes at Savannah, Lakelands, and the dramatic Great Rift Valley and mountain highlands. Kenya is also home to wildlife like lions, elephants, and rhinos.
Madagascar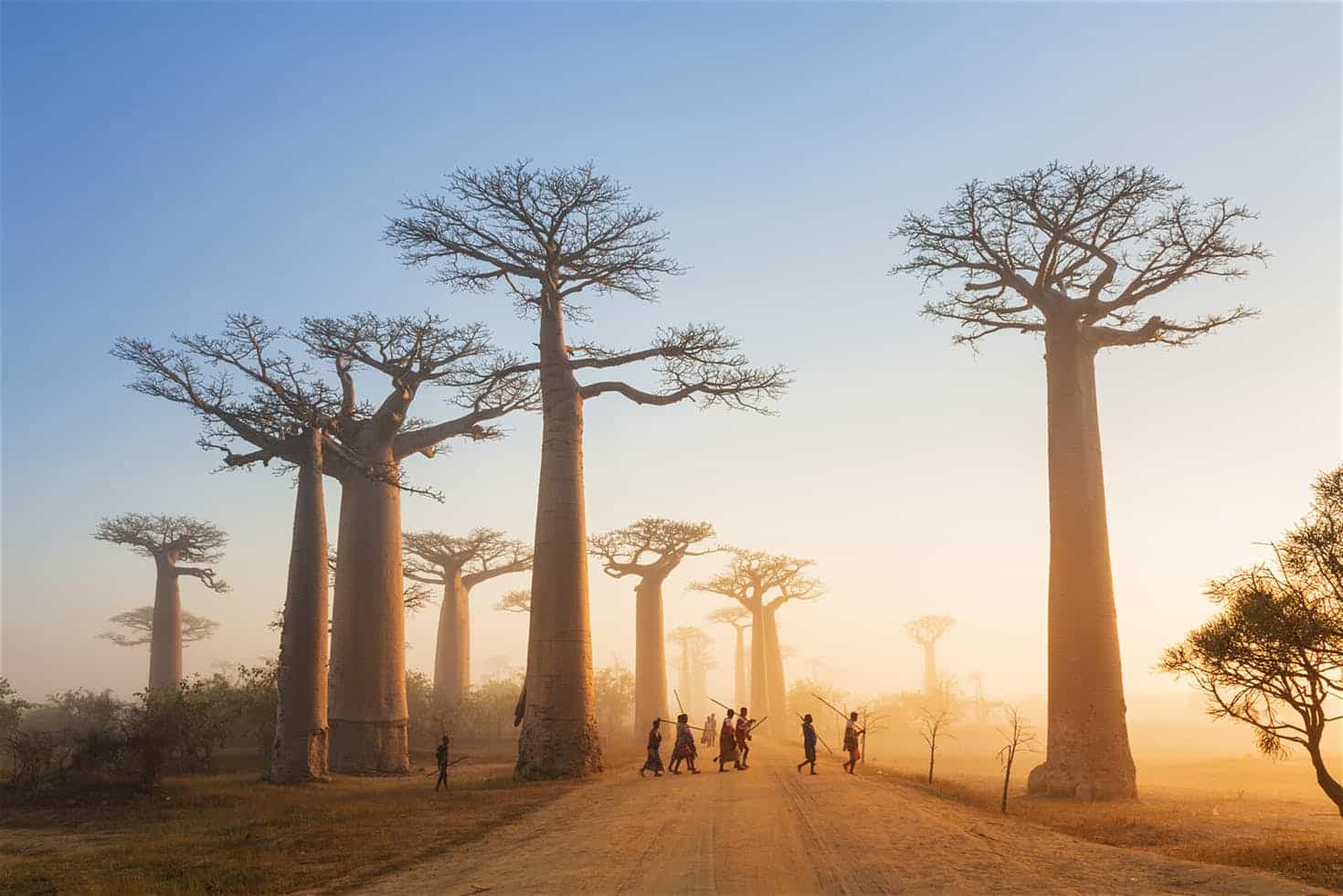 Madagascar is a huge island and the home of thousands of animal species. It is located on the southeast coast of Africa and here you will find lemurs, rainforests, beaches, and reefs. The place at Madagascar "Avenue of the Baobabs," is a dirt road lined by massive centuries-old trees.
Maldives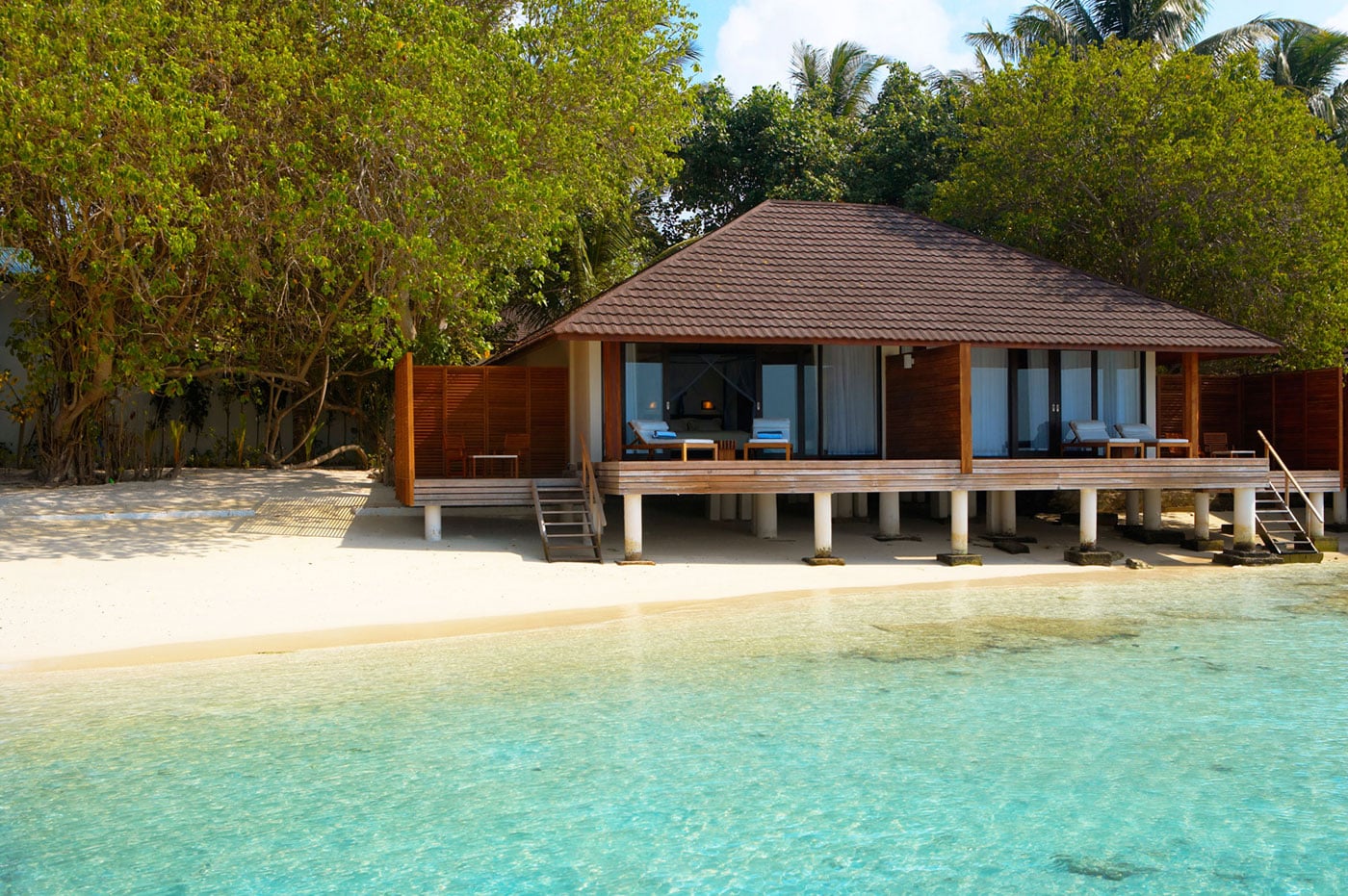 The Maldives is a tropical nation in the Indian Ocean. It's known for its beaches, blue lagoons, and extensive reefs. You will find here the busy fish market, restaurants, and shops.
Mauritania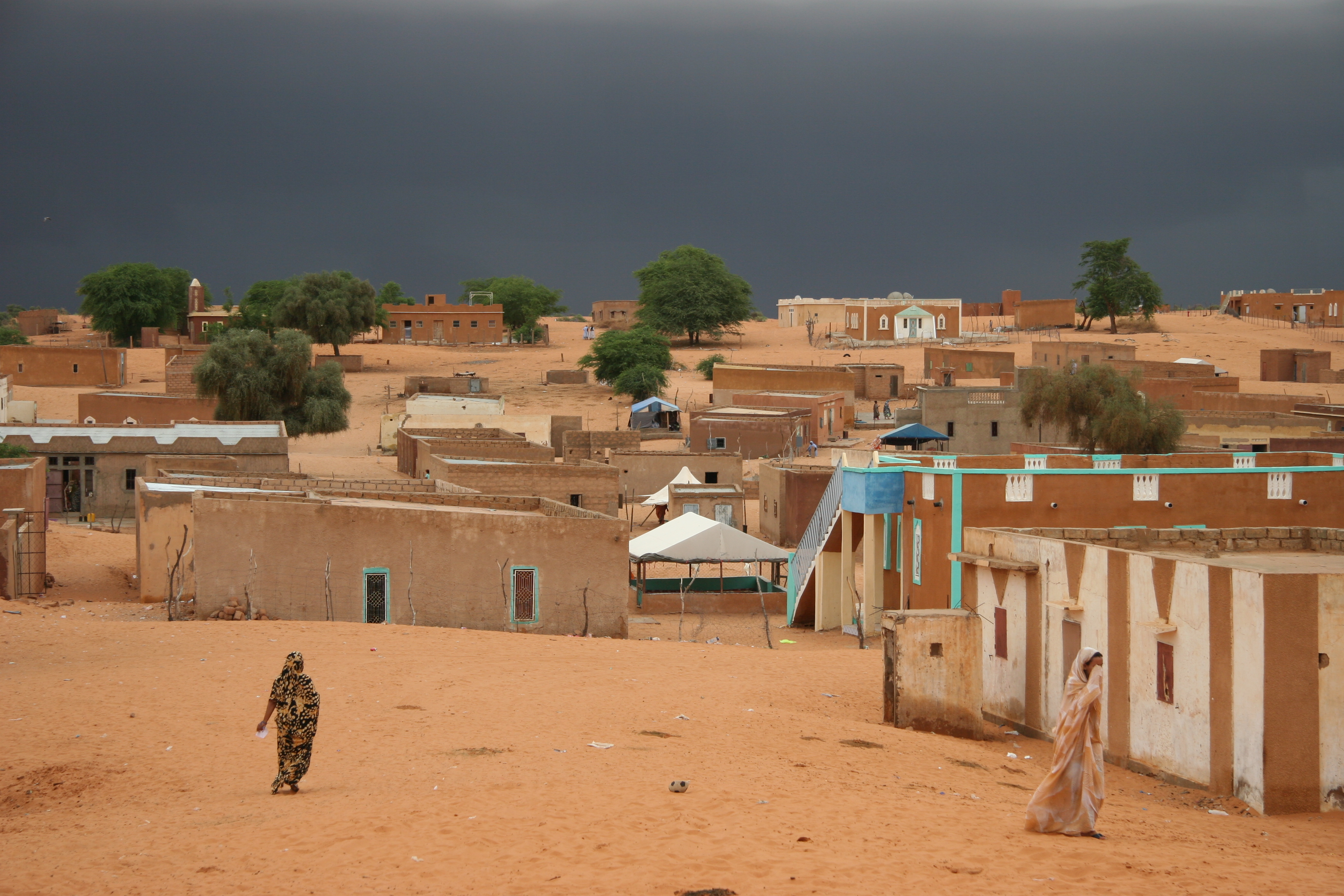 The Islamic Republic of Mauritania is a country in the Maghreb region of Northwestern Africa. It is the eleventh largest country in Africa. Mauritania is rich in mineral resources, especially iron and ore.
Mozambique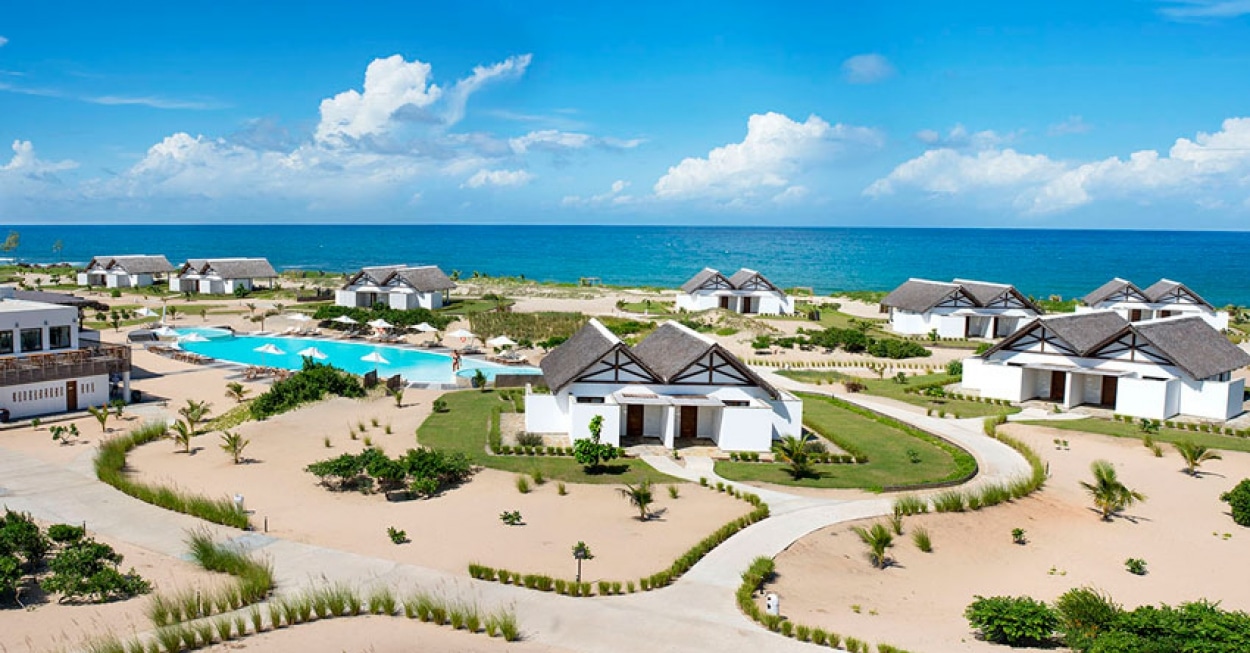 Mozambique is a southern African nation with a coastline full of famous beaches like Tofo, with offshore marine parks.
Nepal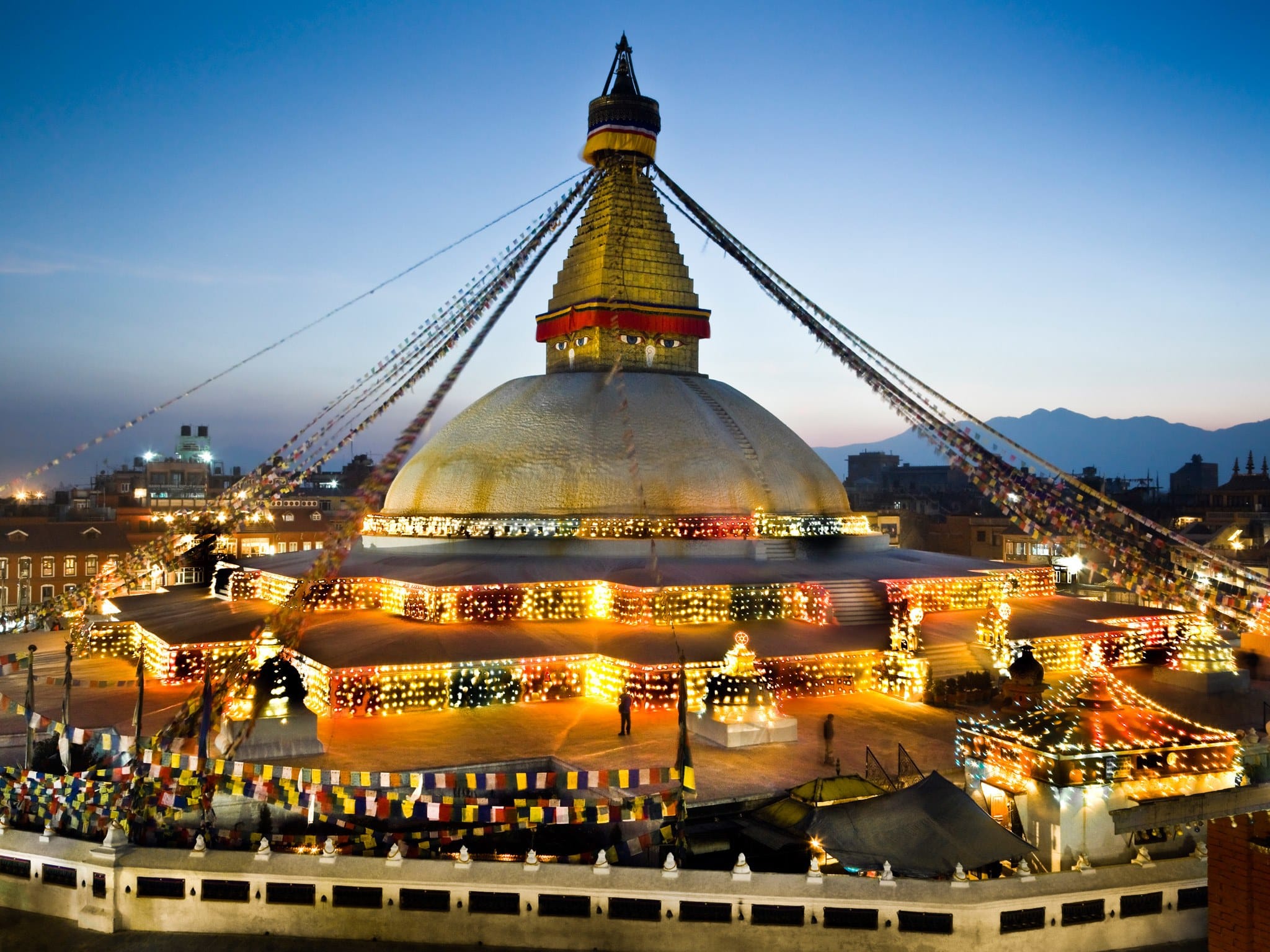 The Democratic Republic of Nepal is a landlocked country in South Asia located mainly in the Himalayas. It is the home to the Annapurna Region which is known for having some of the world's best trekking routes. It has golden temples, charming hill villages and jungle wildlife watching offers one of the world's great travel destinations.
Nicaragua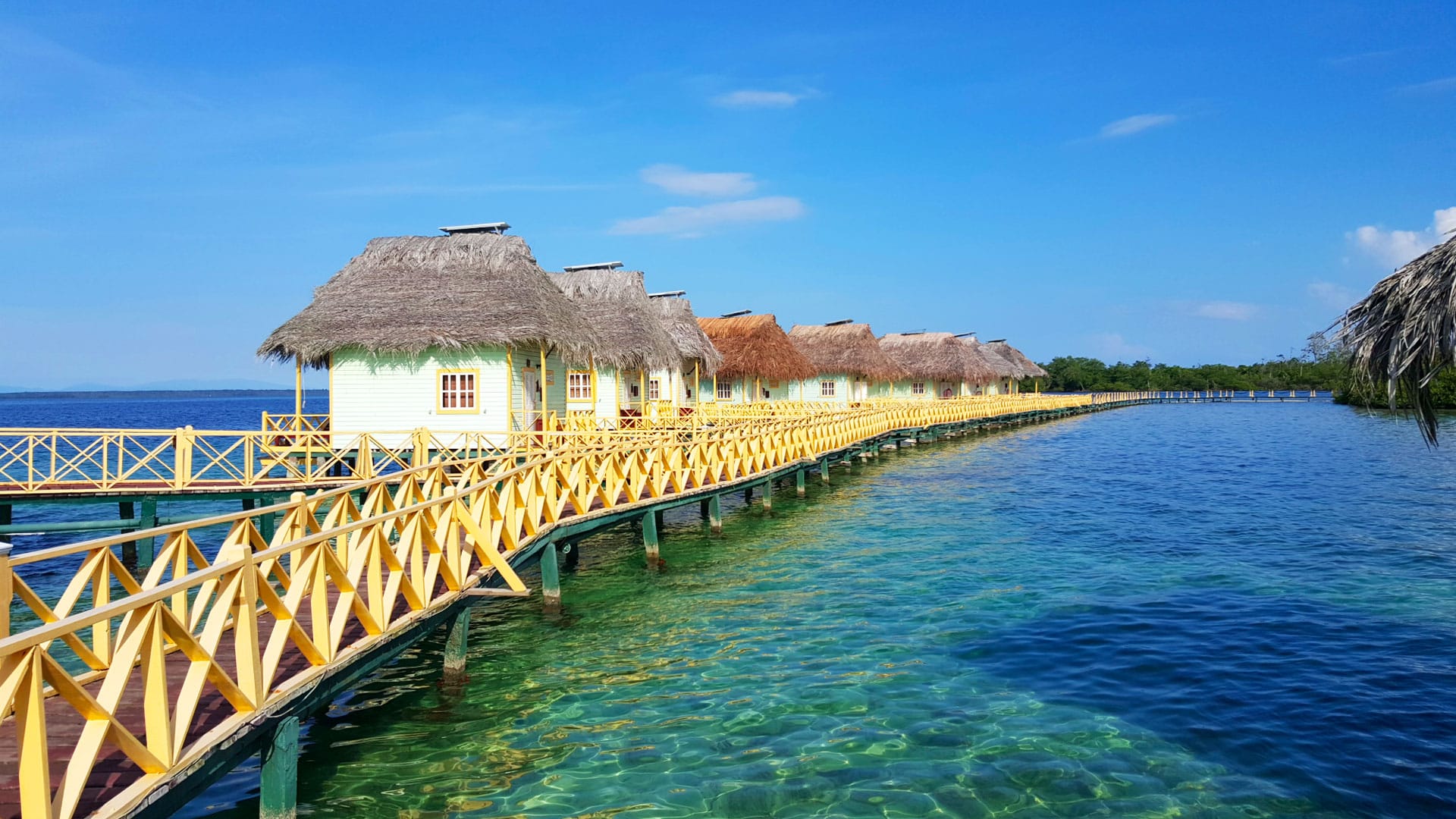 Nicaragua is an island located in between the Pacific Ocean and the Caribbean Sea. It is renowned for the dramatic terrain of lakes, volcanoes and beaches.
Palau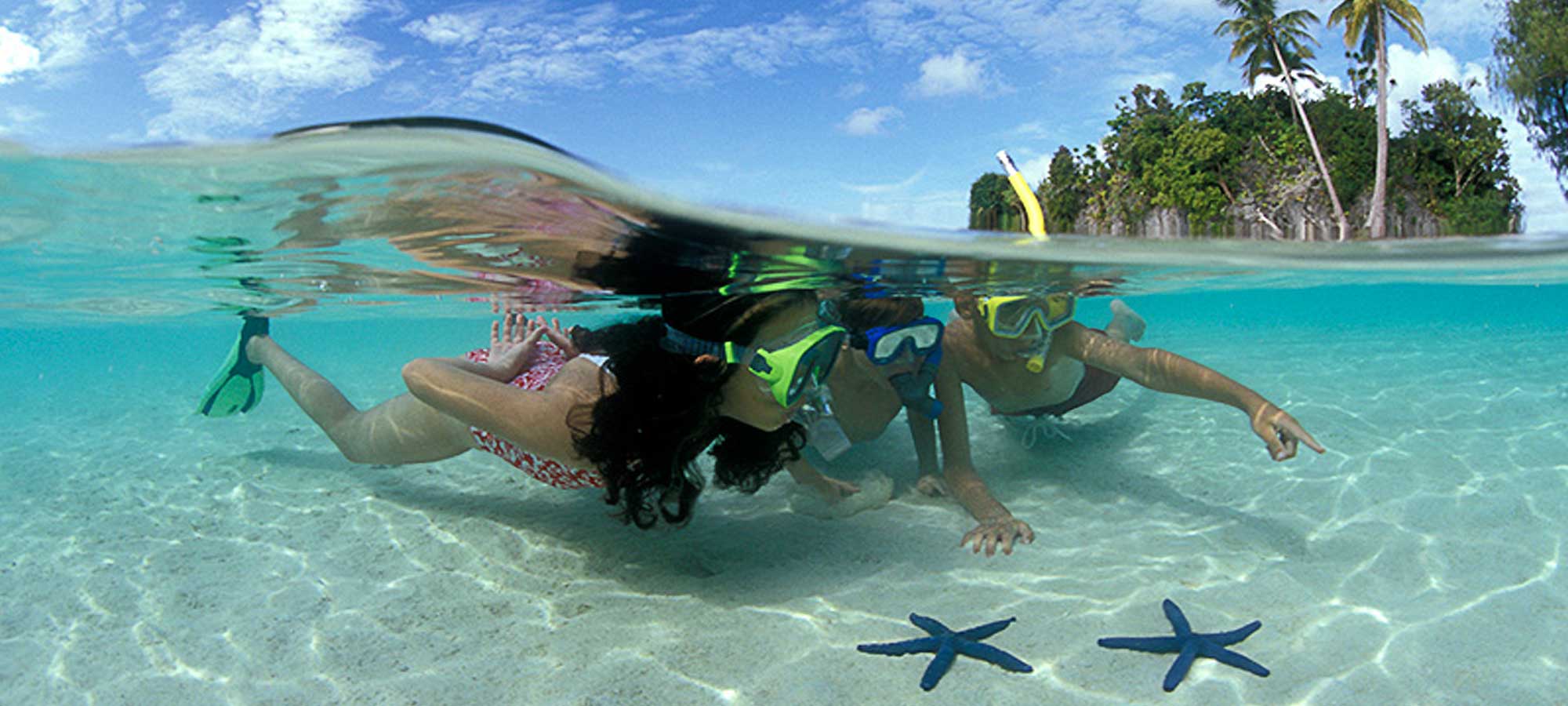 Palau has comprised of over 500 islands. Koror Island is the home to this country. It has Ngerulmud, plus mountains and sandy beaches on its east coast. There are grassy fields surrounded by palm trees in the north of Palau.
Samoa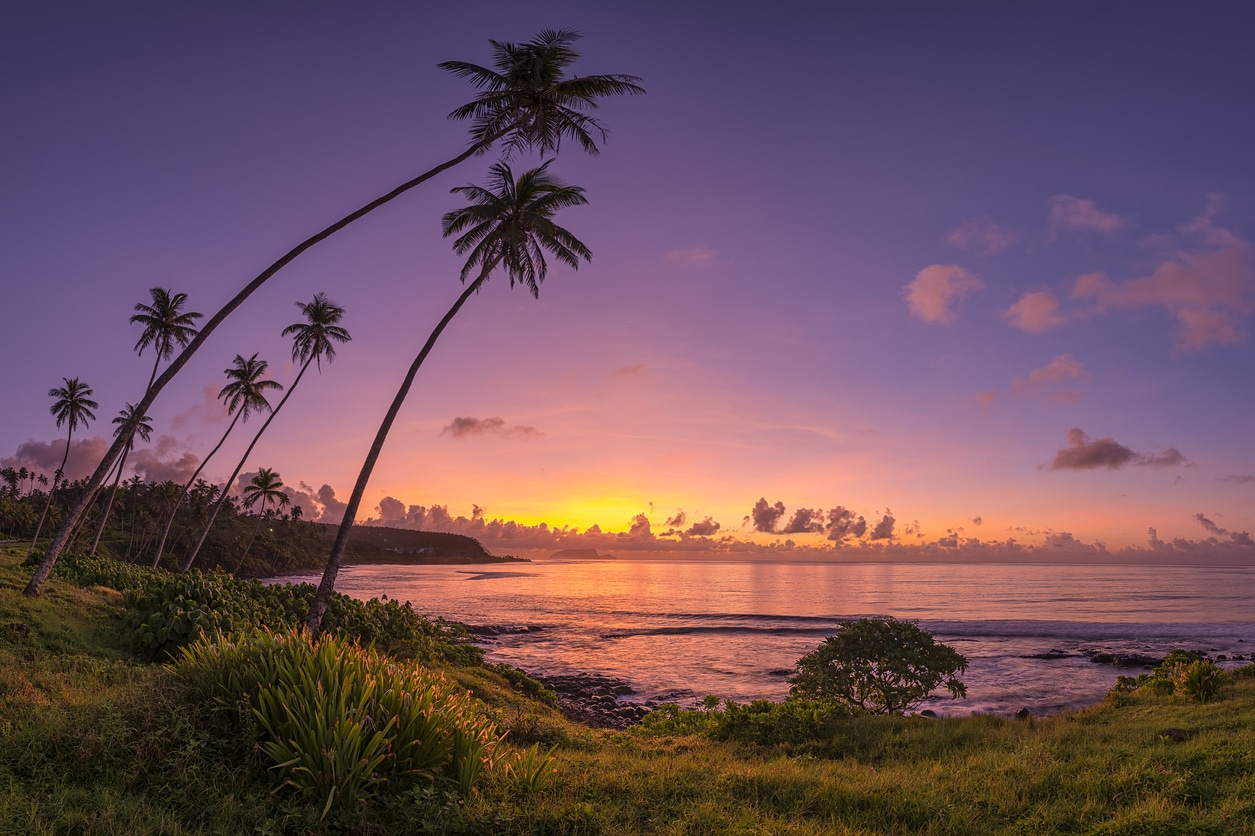 Samoa comprises the westernmost cluster of the Samoan Islands, in Polynesia. Many of its islands have reef-bordered beaches and rugged, rainforested interiors with gorges and waterfalls.
Seychelles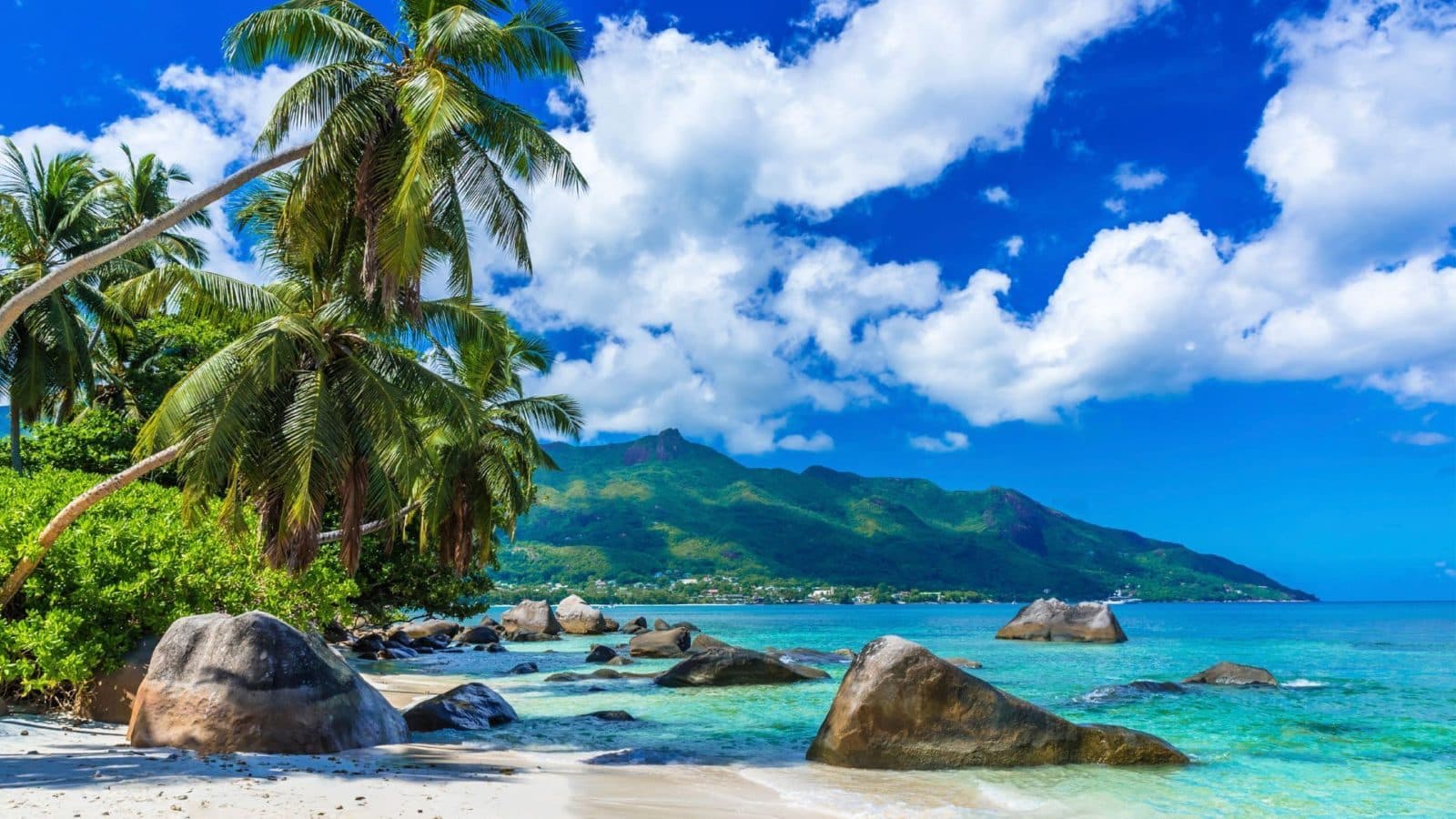 Seychelles has nearly 115 islands in the Indian Ocean, off East Africa. Seychelles has something unique to offer to visitors such as beaches including Beau Vallon and Anse Takamaka, coral reefs and nature reserves, as well as rare animals such as giant Aldabra tortoises.
Tanzania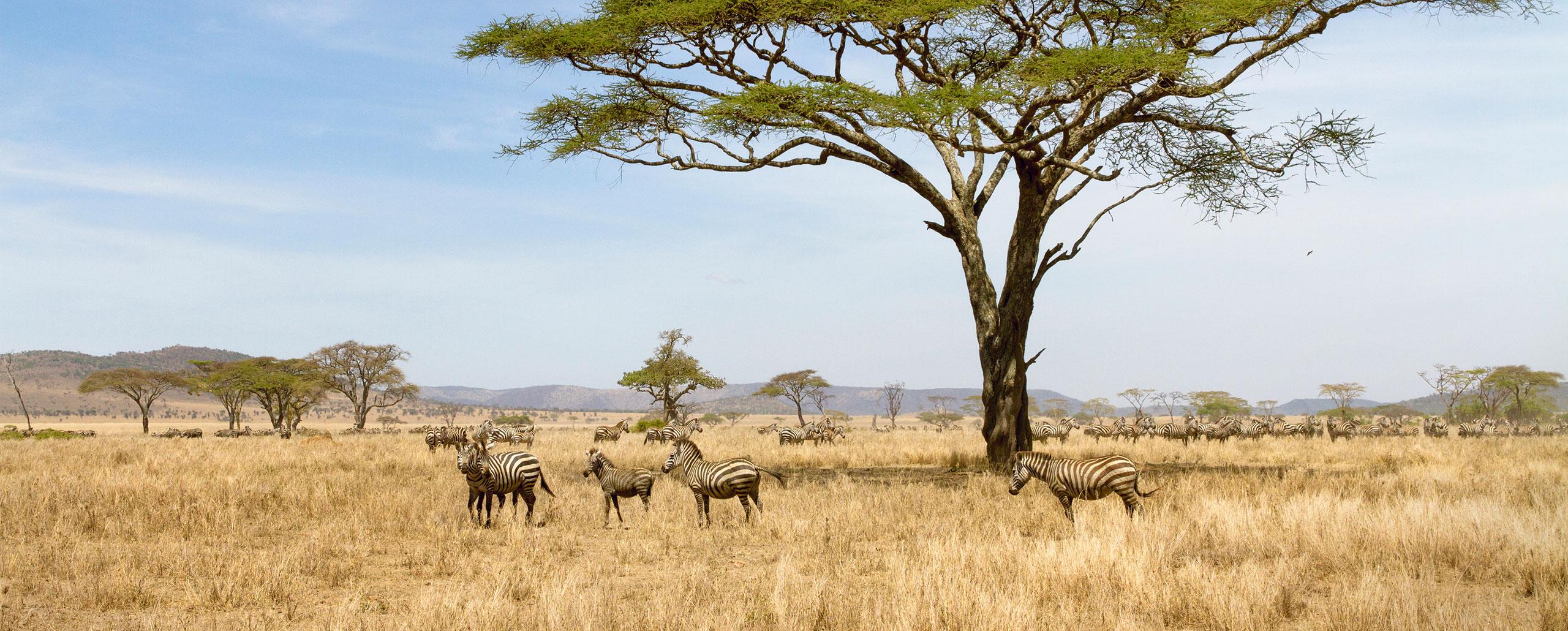 Tanzania has vast wilderness areas. It is located in East Africa and has the plains of Serengeti National Park, a safari mecca inhabited by the "big five" game (elephant, lion, leopard, buffalo, rhino), and Kilimanjaro National Park, home to Africa's highest mountain.
Timor-Leste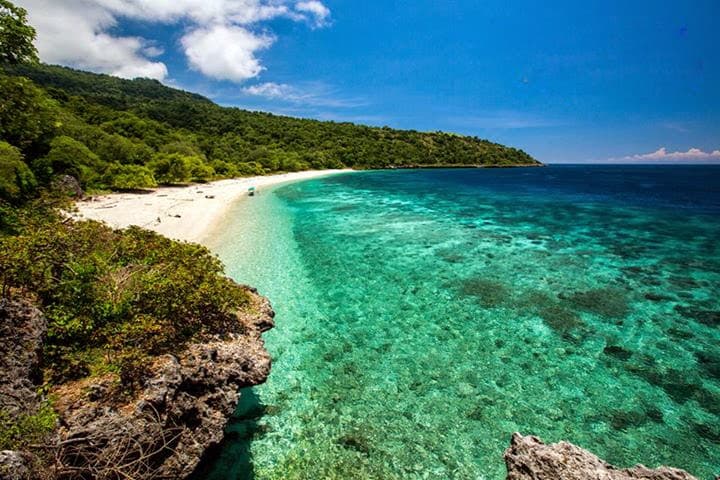 Timor-Leste is a Southeast Asian nation with hardly-touched 'best-in-the-world reefs to dive, dugongs to spot, and mountains to climb. It has ancient traditions that survived the destruction of war.
Togo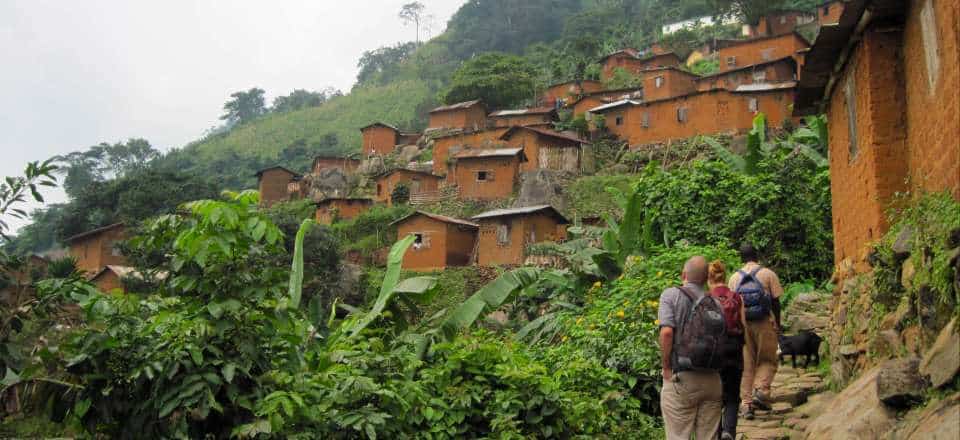 Togo is known for its palm-lined beaches and hilltop villages. It's a West African nation on the Gulf of Guinea populated by the Batammariba people in Koutammakou. The capital city of Lomé, is the multistory Grand Marché bazaar and the Fetish Market, offering traditional talismans and therapies relating to the Vodun religion.
Tuvalu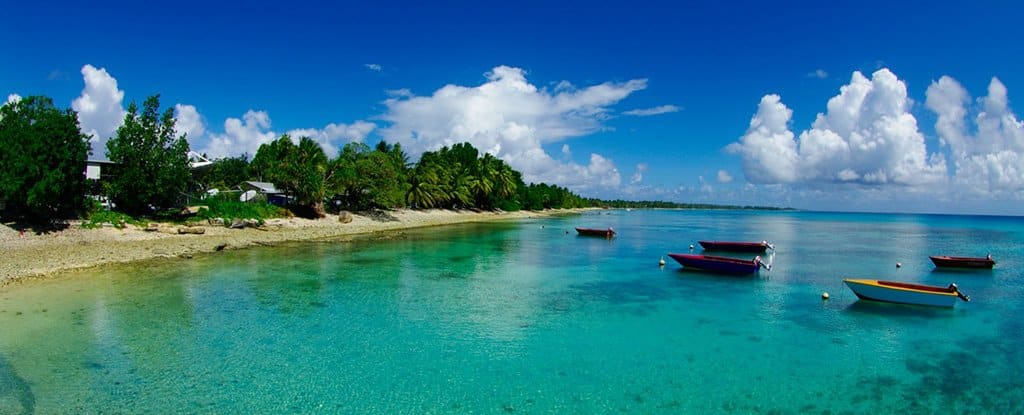 Tuvalu is an independent island within the British Commonwealth in the South Pacific. Its 9 islands comprise small, thinly populated atolls and reef islands with palm-fringed beaches and WWII sites. Its clean waters offer to dive in the sea with turtles and tropical fish islets sheltering sea birds.
Uganda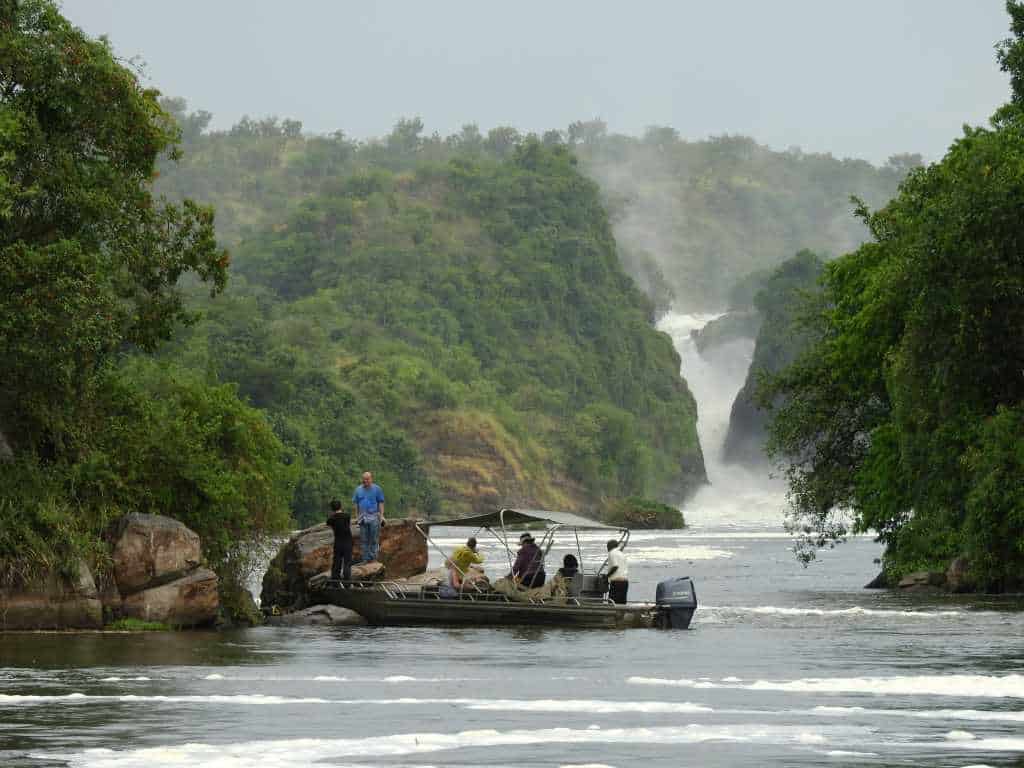 Uganda is surrounded by land in East Africa. It comprises the snow-capped Rwenzori Mountains and immense Lake Victoria. Its abundant wildlife includes chimpanzees as well as rare birds.
Rwanda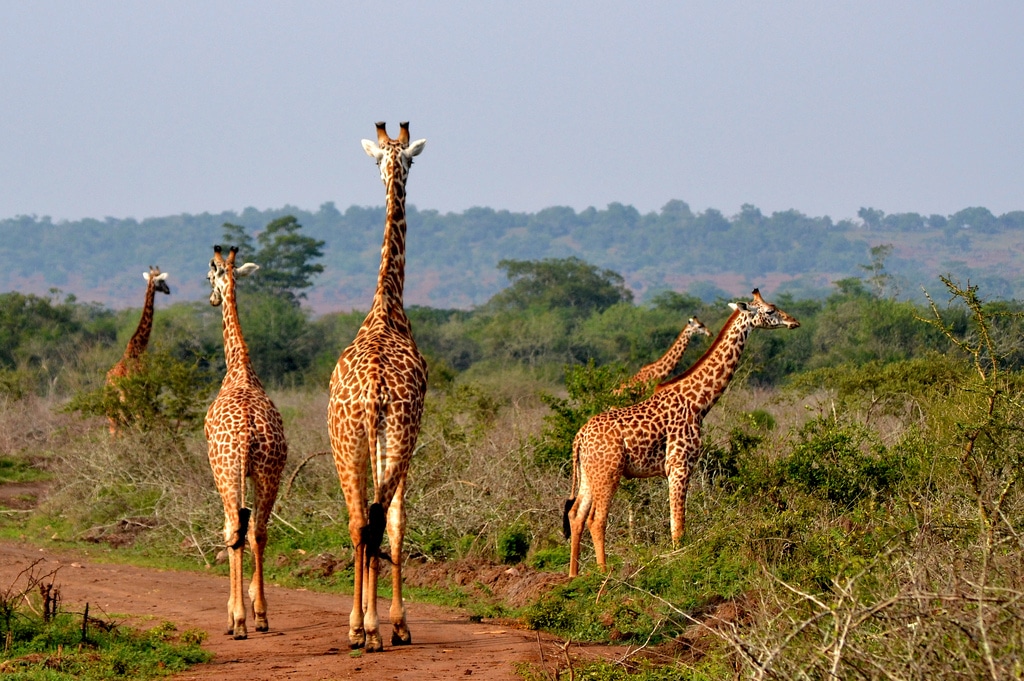 Rwanda is in the African Great Lakes province and is extremely lofty; its geography is subjugated by mountains in the west and savanna to the east, with numerous lakes all over the country. Its renowned Volcanoes National Park is home to mountain gorillas and golden monkeys.
Malaysia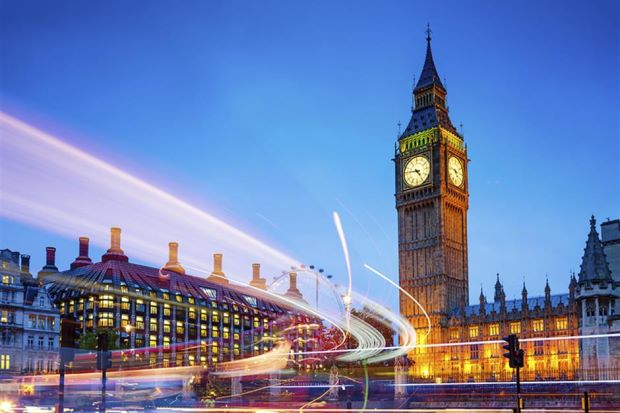 Malaysia is known for its beaches, rainforests, and mix of Malay, Chinese, Indian, and European cultural influences. It is a Southeast Asian country having parts of the Malay Peninsula and the island of Borneo.
Azerbaijan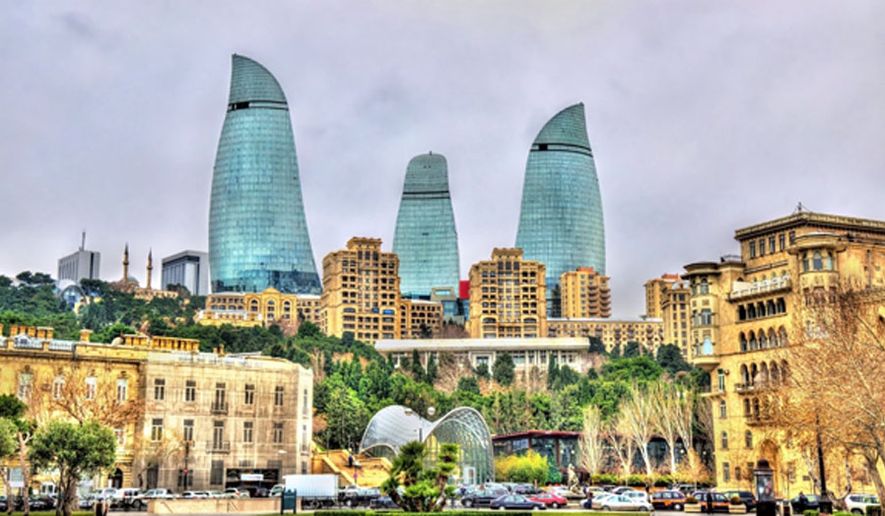 Azerbaijan is the former Soviet republic is bounded by the Caspian Sea and the Caucasus Mountains. The capital city Baku is famed for its medieval walled Inner City. There is the Palace of the Shirvanshahs and the centuries-old stone Maiden Tower.
Bahrain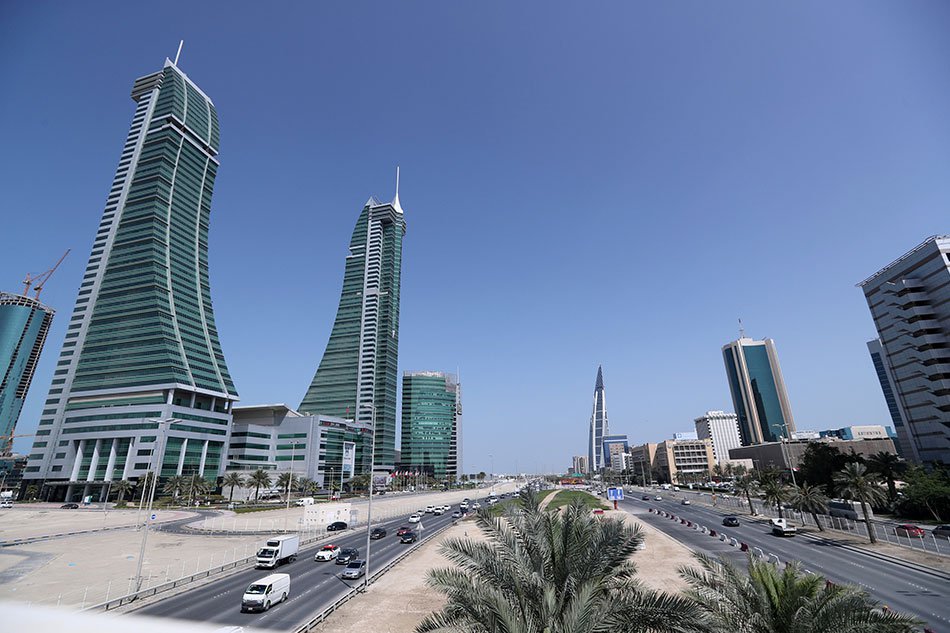 Bahrain includes more than 30 islands in the Arabian Gulf. Manama the modern capital of Bahrain, acclaimed Bahrain National Museum displays artifacts from the ancient Dilmun civilization that flourished in the region for millennia. The Bab al-Bahrain bazaar in the capital city offers beautiful attires ranging from colorful handwoven fabrics and spices to pearls.
Turkey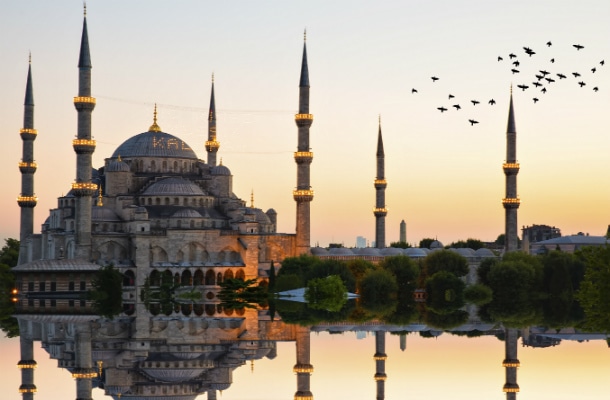 Turkey is a nation straddling Eastern Europe and Western Asia. The capital city Istanbul is home to the iconic Hagia Sophia, with its soaring dome and Christian mosaics, the massive 17th-century Blue Mosque, and the circa-1460 Topkapı Palace, the former home of sultans. Ankara is Turkey's modern capital of this country.
Sri Lanka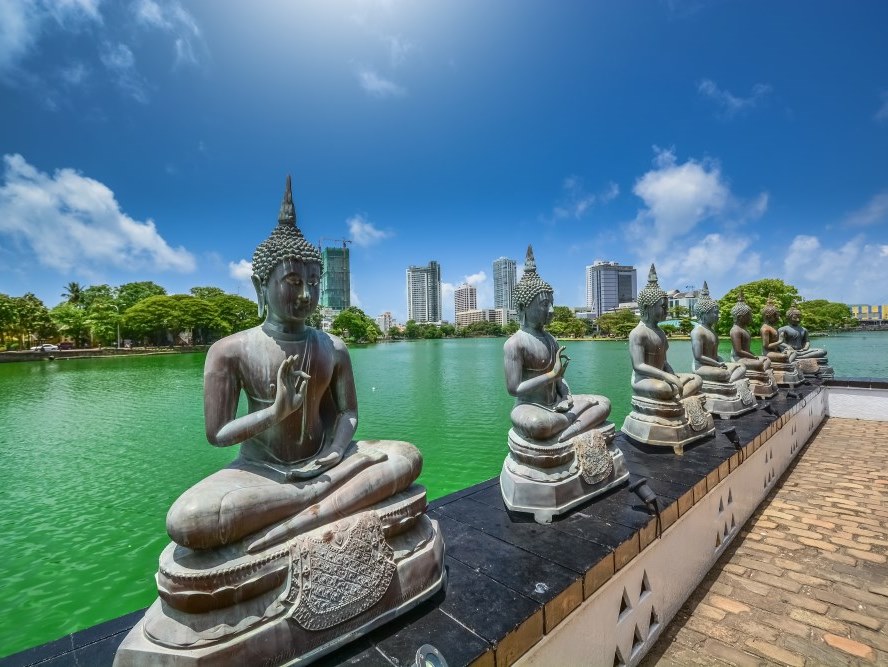 Sri Lanka s an island nation south of India. It is most popular for its different landscapes ranging from the rainforest and arid plains to highlands and sandy beaches.
Here is the list of other countries extending the privilege include:
Antigua & Barbuda
Cambodia
Djibouti
Gabon
Kyrgyzstan
Lesotho
Myanmar
Saint Kitts and Nevis
Tajikistan
Zambia
Zimbabwe
So, readers, these are the visa-free countries in the world where Pakistani can go and have a visa on arrival. For more updates stay in touch with daytimes.pk