This Fast Food Restaurant in Lahore Offering Unique Pizza Made With Fries. The restaurants always try to come up with something new for food lovers and this time the fast food restaurant Burger Cottage is offering a new style pizza made with fries. They are calling it Fareette Pizza which has fries loaded on the edge.
Food lovers who are visiting the Burger Cottage love to eat this Fareette Pizza which is made with flat pizza dough, sauces, vegetables, toppings and fries on its edges.
Burger Cottage is local food chain in Pakistan is currently operating in Johar Town Lahore. The restaurant also serves various fast food items like pizza, fried chicken, shawarma, and burgers.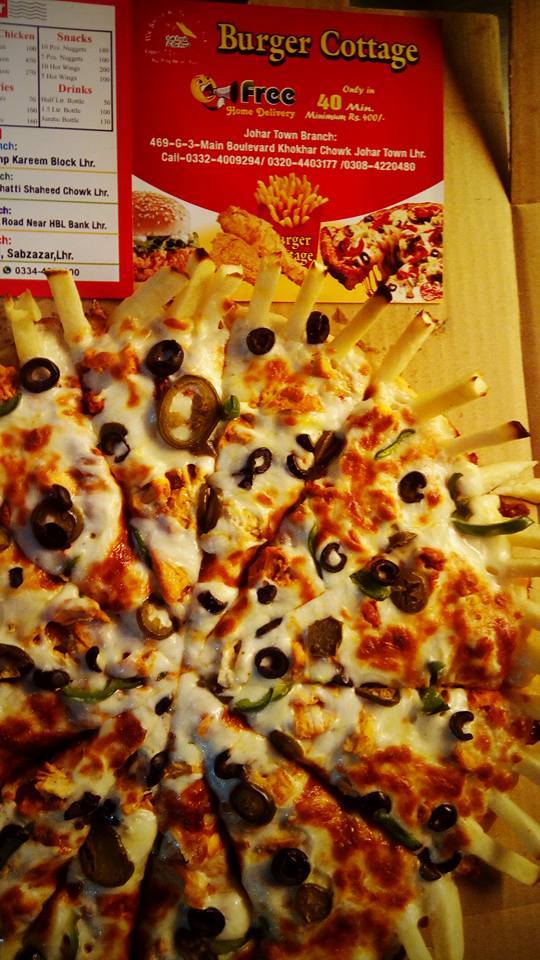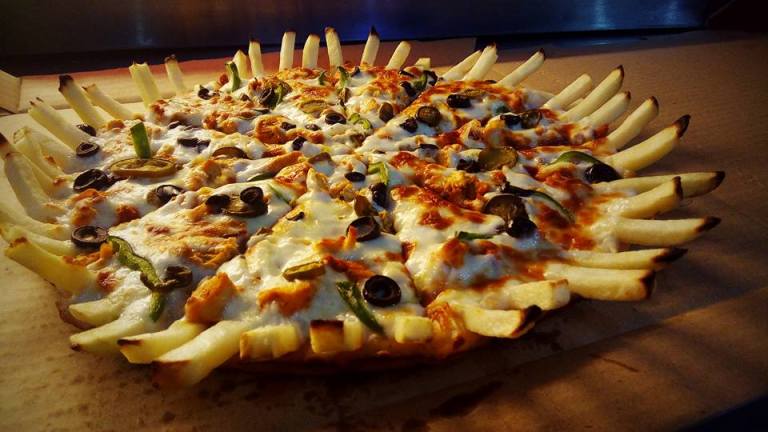 One of the most amazing things about the restaurant Burger Cottage is that here you can get food items at affordable rates.
You can follow us on Twitter, add us to your circle on Google+ or like our Facebook page to keep yourself updated on all the latest from Technology, Entertainment, Sports, Gadgets, Latest Government Jobs, Cooking Recipes, Health and Beauty, Autos and Vehicles and Much.