World's First 5G smartphone by the Verizon wireless carrier won't be a 5G device but the cellular operator to officially launches its mobile service.
If your 4G phone speed is tight, then the good news for you is that you can also get 5G smartphone very soon. The first smartphone will be Motorola's Moto Z3, Verizon CEO Hans Vestberg confirmed in an interview backstage at the CES 2019.
During the consumer electronics show 2019 in Las Vegas, Verizon introduced its first 5G Smartphone originally launched in August as a 4G phone with the option of a Moto Mod attachment that would eventually give it a 5G capability.
The Motorola Moto Z3 was introduced as a 4G phone in August last year, it was announced that it would provide a modest mode that will equipped this device with Wi-Fi technology. This is the first phone with 5G Moto Mod that will make the inaugural phone once Verizon turns on its mobile 5G service.
5G is a revolutionary technology that will be availablein every country in the future, with which internet speed will be multiplied ascompared to 4G and the network service will also be better than ever.
AboutMotorola Moto Z3
The Motorola Moto Z3 smartphone will come equipped withthe glass and metal body with a 6-inch large LCD AMOLED display with 18:9aspect ratio and Gorilla Glass 3 protection.
It is powered by the Qualcomm's dated Snapdragon 835 octa-coreprocessor with 4GB of RAM and 64GB of internal storage.
The Moto Z3 includes a dual-camera setup featuring two12-megapixel sensors at the back, while the front facing camera is clogged at an8-megapixel wide-angle selfie-camera. It is powered by a 3,000mAh battery.
The Moto Mod attachment will connect this phone with Verizon 5G network and this mode will be available to users soon.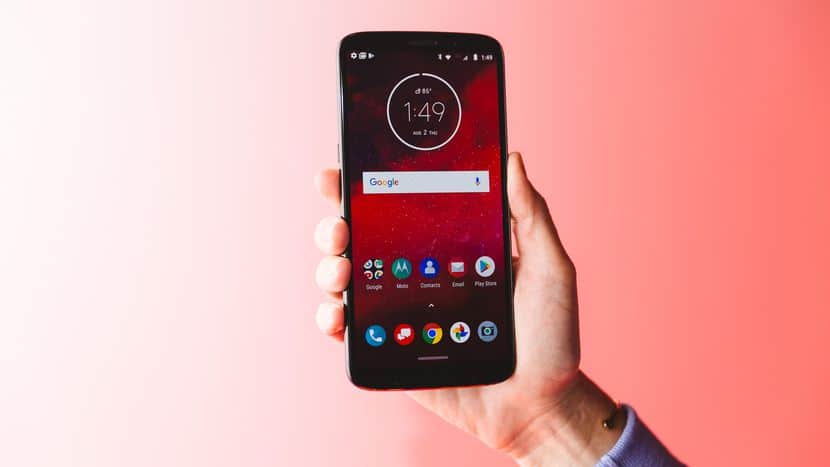 According to Motorola, with the help of this 5G Moto Mode this phone's data speed will reach 5Gbper second, which means it will make possible to download 60 full HD movies (if4.84 GB) in one minute.
This modular attachment will be mounted on 4 mm widemodes on the front or back side of the phone, so that the 5G network can beconnected.
The Live Stream and Realtime VR experience will bepossible on the 5G network, but battery power will end soon, so the 5G modewill also be given 2000 mAh battery.
As mentioned above, the Motorola Moto Z3 smartphone phoneis not actually a 5G phone because this technology do not exist within thephone, but with the help of the modular, it has got the title of the first 5G smartphoneof the world.
The 4G version of the Motorola Moto Z3 is available for sale at $480, but the cellular operator has not revealed the price of the 5G moduler.
You can follow us on Twitter, add us to your circle on Google+ or like our Facebook page , keep yourself updated on Linkedin and Instagram for all the latest from Technology, Entertainment, Sports, Gadgets, Latest Government Jobs, Cooking Recipes, Health and Beauty, Autos and Vehicles and Much More.