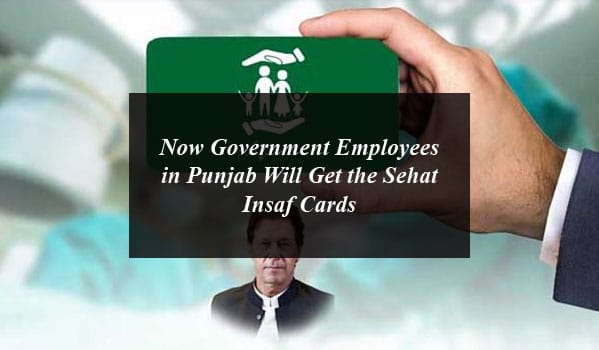 The government of Punjab to issue Sehat Insaf Cards to the government employees in the province to facilitate them with the better health facilities.
The Punjab government has planned to issue Sehat Insaf Cards to government employees as the Prime Minister Imran Khan has directed the concerned authorities to devise a full-fledged plan in this regard.
Punjab Health Minister Dr Yasmin Rashid has revealed thatthe premier has permitted to provide the Sehat Insaf Cards to the governmentemployees in the province.
Under the plan those families living below poverty linewill be provided US $2 per day with financial protection against extraordinaryhealthcare expenditure.
The main purpose of this sehat insaf card to provide the better health care facilities to the people who are unable to bear the expenses and due to that their home budget is disrupted. The launch of the Sehat Insaf Card will be helpful in letting down the poverty rate in the country.
Under the health card, the poor family can spend up to seven lakhs 20 thousand rupees to getting the better health care facilities. The sehat insaf card will offer the both medical and surgical indoor services including heart surgeries, stunts, chemotherapy, radiotherapy, dialysis, maternity and other medical and surgical services.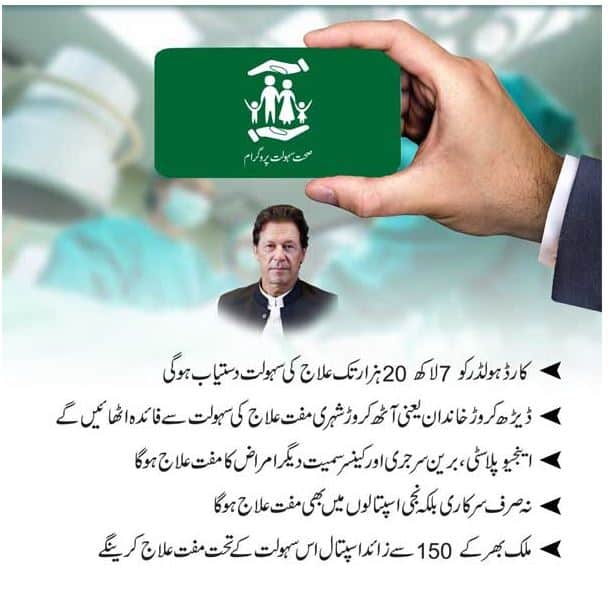 Howto the government employee in Punjab ca register for sehat insaf card?
For having the Sehat Insaf Card is very easy. You need toprovide your ID card and Nadara documents and details of your family members atthe nearest sehat insaf centre. All the people who are eligible for the sehatcard will be informed.
Eligible people will also be provided with the list of hospitals from where they can get the free treatment after showing the Sehat Insaf Card.
Chargesfor for sehat insaf card?
To get the sehat insaf card is totally free.
For more detail, you can visit http://sehatsahulat.com.pk/http://sehatsahulat.com.pk/ or call at 0800-89898.
You can follow us on Twitter, add us to your circle on Google+ or like our Facebook page , keep yourself updated on Linkedin and Instagram for all the latest from Technology, Entertainment, Sports, Gadgets, Latest Government Jobs, Cooking Recipes, Health and Beauty, Autos and Vehicles and Much More.