The year 2022: Himalayan Chef Grocery Shopping in Pakistan is a global leader in flavor, taste, and, most importantly, its Hallmark pure food products. This year the brand launched an entire segment of Premium Aged Extra-Long Grains Basmati Rice amongst its global consumers to not only deliver taste but also adequate nutrition through their 100% naturally pure food products.
Himalayan Chef Basmati Rice is premium aged for three years to improve flavor, nutritional value, and overall quality. It is longer and more nutritious than ordinary Basmati Rice.
A 25-year-old consumer food company is distinguished for its adaptability in adjusting to changing consumer needs and tastes by expanding its product portfolio to provide consumers with health, safety, purity, and convenience. The brand has a track record of launching healthy and wholesome products based on consumers' preferences, such as Himalayan Chef Basmati Rice, Organic Seasoning, Whole Flours, Pulses, all kinds of Ready-to-Use products, and so on, all of which have been well received by consumers.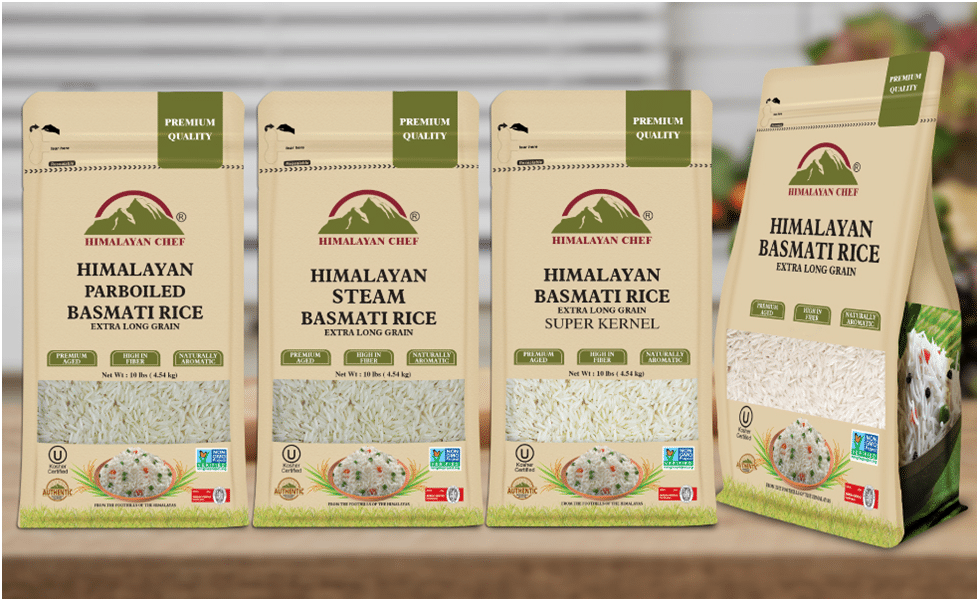 Extra-Long, Extra-Nutritious Basmati Rice
Himalayan Chef has added to its product line by introducing an entire range of "Premium Aged Basmati Rice," a super delicious and nutritious meal that can be prepared in minutes. These are ready-to-use nutrient rich-based meals that can be added perfectly to your daily diet. It's 100% naturally sourced, with no artificial additives or preservatives. Super Kernel Basmati Rice, Steam Basmati Rice, Parboiled Basmati Rice, and Basmati Rice Extra-Long Grains are the five varieties. The product is successfully selling internationally in all major marketplaces and e-commerce platforms.
"It brings me great pleasure to announce that Himalayan Chef has been working with agility to extend its product line year after year based on changing consumer trends and providing consumers with safe, healthy, and delectable products," stated Managing Director & CEO Himalayan Chef Grocery shopping in Pakistan.

"Introducing an entire range of Basmati rice, the finest of its kind, is another step in that direction, having been launched after years of research and development period. We are quite certain that the product will do well in the changing scenario as people become more brand and health sensitive."
FDA, CTPAT, BUREAU VERITAS Certification, HACCP, Vegan, USDA Certified Organic, BRC Certification, 100% Natural, and Kosher Certification are all international certifications proudly owned by the brand.
Commitment to Farm-to-Fork Approach
"Himalayan Chef is distinguished by its seed-to-table commitment and respect of culinary traditions all around the globe", according to Managing Director Himalayan Chef. "At Himalayan Chef, we are happy to bring authentic and delicious flavors from around the world to consumers who are becoming more aware of where their food comes from."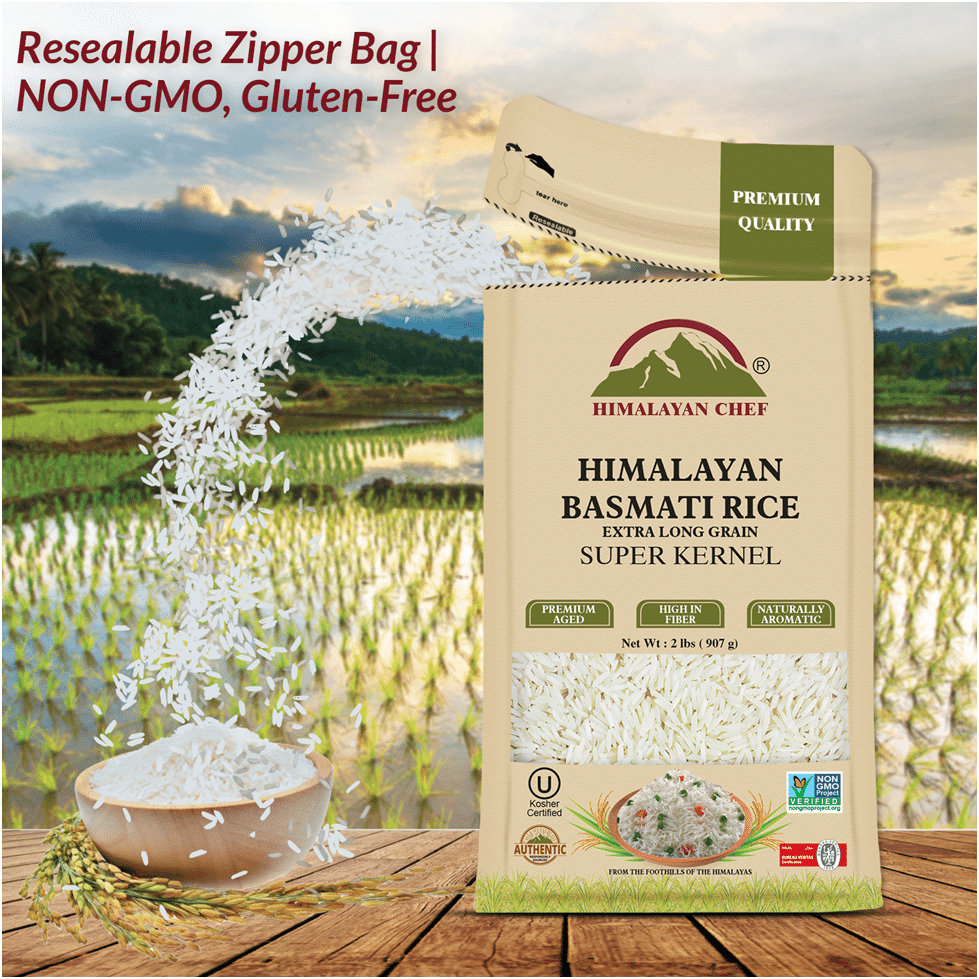 Due to great flavor and a commitment to obtaining ingredients from the best origin, Himalayan Chef has led the Basmati rice sector for almost 25 years. Extra-long Basmati Rice, a Himalayan Chef's signature grain, is grown in the Himalayan foothills, where the climate, rich soil, and purest spring water are in perfect harmony.
Sourced from the best rice-producing fields in the World
Himalayan Chef introduces basmati rice using locally obtained ingredients and raw materials from the best rice-producing fields in the world and has invested in R&D and cutting-edge manufacturing plants. In addition, the company grows a unique variety of basmati rice, which provides quality, perfect nutrition, and taste. They have state-of-the-art manufacturing facilities all over the world, built to the standards of international quality control measures, which will cater to not just the Pakistani market but will be covering almost all subcontinents in the future.
Speaking at an event, Chairman and Managing Director said,
"With our rice-based products, the Company has entered the premium grocery sector in Pakistan, based on evolving customer demands and tastes, as well as demand for tasty and healthful meals. "Basmati Rice" has garnered remarkable popularity in its product launch phase throughout Modern Trade stores all over the world since millennials are particularly receptive to exploring new items these days. Following the success of the brand launch, the company has established extensive distribution channels in all major countries. We want to deliver purity and freshness through our pure food range. Reaching to as many people as possible."
Digital and social media campaigns will also be commissioned to communicate with the target audience. Several brand promotional activities are also planned to drive the counter sales.
Tremendous Revolution in Food Handling and Quality
While WBM International has broadened the audience base through its Innovative brands to further entrench the market, Himalayan Chef has developed a secure food chain that has resulted in a tremendous revolution in food handling and quality, benefiting farmers on the one hand and allowing customers to get the highest quality food products, absolutely fresh and at a great value on the other.

Working for the Bigger hopes to make it easier for people to make healthy food choices by allowing them to shop for fresh, nourishing meals and groceries all in one place. Offering proper nutrition through pure meals that are available to all will be the ultimate savior of major nutritional deficiencies.
About Himalayan Chef
Himalayan Chef is a Grocery & Food Brand that sells everything from Himalayan Pink Salt to Organic Seasonings, Basmati Rice, Pulses, Cooking Oils, Dried Fruits, and Cooking Plates to Kitchen Staples. Himalayan Chef is committed to offering high-quality food that is pure, fresh, and tasty while also being nutritionally beneficial. The brand is dedicated to combating malnutrition, which is a major barrier to healthy eating and a leading cause of diet-related disorders. Himalayan Chef offers a variety of freshly prepared grocery staples and pure foods.
Himalayan Chef has been at the forefront of all major marketplaces and food retail chains around the world. As the world's largest supplier of salt products, the brand has working units in all major countries of the world.