How Careem Captains are harassing girls in Pakistan. Careem and Uber are the leading taxi-haling service providers in Pakistan. They are facilitating people of the country with affordable fare to travel in the luxury cars and other affordable vehicles.  The people have welcomed the taxi hailing giants with warm hands but now these service providers are losing their popularity among the people due to a number of offensive incidents including belonging snatching and girls harassment.
People prefer these taxi hailing services for the secure and safe traveling but now some of the culprits know as captains have spoiled the reputation. There are a number of reports that are emerging now a day revealed how the Careem captains are used to harass girls who hire their services.
There is a latest incident of harassment in which young girls become the butt of harassment of Careem captain during travelling.
The latest allegation comes from a young girl in Islamabad who claims that the Careem captain took her to somewhere else instead of the place she booked the ride.
The girl, who reported the incident requesting anonymity, said that the Careem Captain took vague rout and took her to the wrong place. When she asked him to follow the GPS he said the roads are closed.
Here is what the girl revealed about the Careem captain: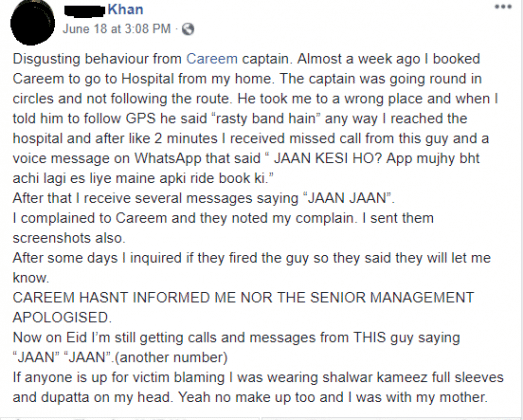 This is not the first time we have heard a story like this, there are plenty of incidents where Careem Captain took advantage of alone girls travelling with them.
On the other hand Careem does not take any action of such culprits who are spoiling its name and are becoming the reason of quitting this ride-hailing service.
Here is the evidence of Careem captain saying "i Love you" and "Jaan".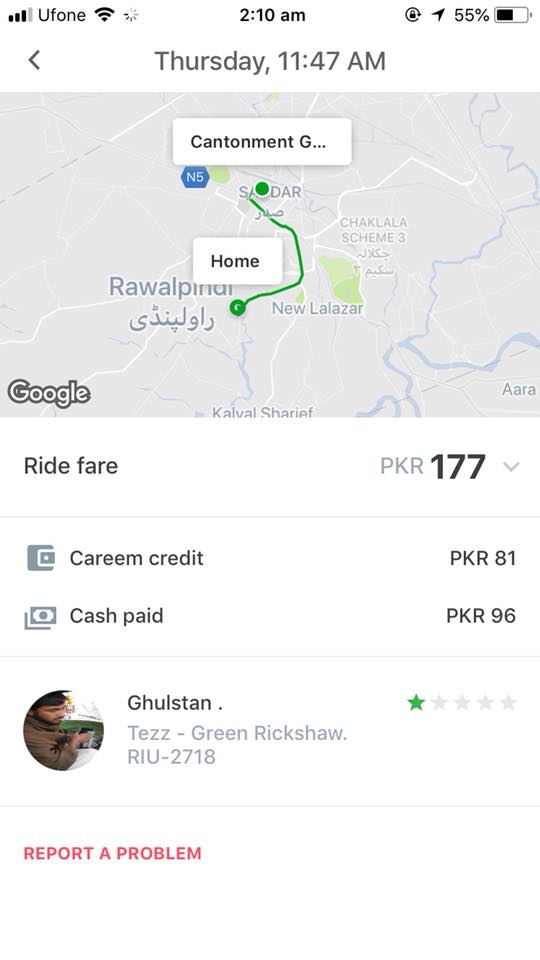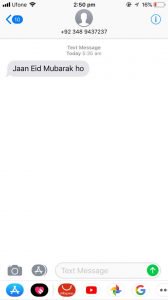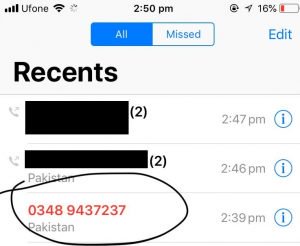 It is important that the Careem Captains in Pakistan should be given proper training and makes them aware with the ethical values to stop the ever-growing sexual harassment incidents.
If you have ever gone through such type of incident by the Careem Captains let us know by commenting below at daytimes.pk
You can follow us on Twitter, add us to your circle on Google+ or like our Facebook page to keep yourself updated on all the latest from Technology, Entertainment, Sports, Gadgets, Latest Government Jobs, Cooking Recipes, Health and Beauty, Autos and Vehicles and Much.