Now Overseas Pakistanis can buy home in Pakistan under Roshan Apna Ghar Scheme
Today on Friday, Prime Minister of Pakistan Imran Khan has launched the Roshan Apna Ghar scheme for overseas Pakistanis.
This scheme has been launched after the joint venture finance ministry and the State Bank of Pakistan. State Bank of Pakistan (SBP) has prepared the Roshan Apna Ghar scheme after the negotiation with stakeholders and also with Naya Pakistan Housing Authority.
This is the first time in history that overseas Pakistanis can purchase a house and can get the financing completely through a digital process.
Minister of State for Information and Broadcasting Farrukh Habib has shared the details regarding the Roshan Apna Ghar scheme for overseas Pakistanis on his official social media account Twitter.
وزیراعظم عمران خان آج بیرون ملک مقیم پاکستانیوں کے لیے روشن اپنا گھر سکیم کا آغاز کرے گے۔
پاکستان کی تاریخ میں پہلی بار بیرون ملک پاکستانی اعتمادکے ساتھ ڈیجیٹل پراسیس کے ذریعےپاکستان میں ہاؤسنگ میں سرمایہ کاری اور گھر کے لئے بینکوں سے آسان فنانسنگ حاصل کرسکیں گے۔

— Farrukh Habib (@FarrukhHabibISF) August 27, 2021
Moreover, the overseas Pakistanis can also sell the houses purchased under this scheme.
State Bank of Pakistan (SBP) with the support of eight major banks in the country will finance the Overseas Pakistanis' investment in housing in Pakistan. The financing is available in both conventional and Shariah-compliant variants at attractive rates for a period of three to 25 years.
The overseas Pakistanis will be facilitated through a digital payment system and they are able to open their bank accounts without visiting a bank, embassy, or consulate.
These accounts can also be used for savings in the stock market and property within Pakistan. The customers would also have the option to either open a Pakistan currency or foreign currency accounts.
Step by Step Guide to applying for Roshan Apna Ghar Scheme
Overseas Pakistanis first need to open the Roshan Digital Account (RDA) using their own funds by visiting the Roshan Apna Ghar page of RDA contributes banks. The banks include UBL, Bank Alflah, HBL, MCB, BOP, Meezan Bank, and Bank Alhabib.
You can apply for buying a house through your own investment or obtaining bank financing digitally by clicking on the following options:
Lien based Financing
Non-Lien based financing
Self Financing
Off-Plan Financing
For opening the RDA account you can visit any affiliated bank and click on apply now and provide all your personal details correctly.
Once your RDA account is live you can easily apply for the Roshan Apna Ghar scheme under the following categories.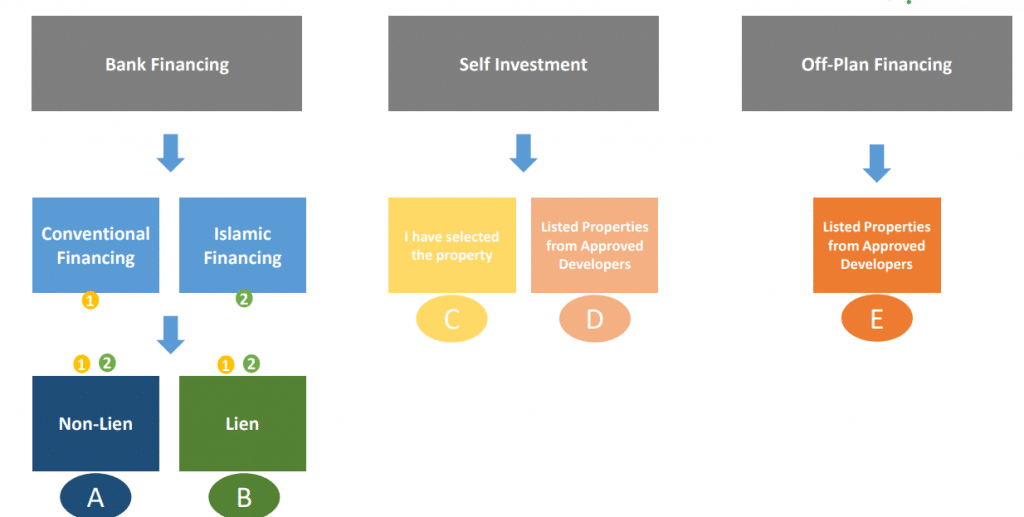 After the selection of category (lien based, non-lien, self, and off-plan financing) you need to provide the
Personal information
Property details
Income details for assessment (e.g., salary slip, bank statement, employer certificate, etc)
Nominee type, CNIC, Email ID, Mobile Number, NTN, and the required documents
After providing the complete information you need to agree to the Terms and Conditions and submit the form.
Once your application is submitted you will get a tracking ID.
You will also get a call from a Bank representative for the application process.
Once your application status is approved you will be able to get the Rs.5,000,000 financing from the bank.
For more information visit it: https://www.sbp.org.pk/RDA/Ghar and stay in touch with daytimes for further updates.