Facebook Dark Mode: if you are looking to enable the dark mode on Facebook, you are right here. Here you will find about what the Facebook dark mode is and how to enable it on Facebook app?
What is Facebook Dark Mode?
Last year Facebook has started rolling the dark mode for its social media app. Last year Facebook has declared its plan to redesign its social media platform for mobile phones and desktops. The most important feature that Facebook has launched it the night mode of app, which lets its users to use the social media platform easily at night too. The Facebook night mode is easier on your eyes at night too.
As per the reports of Android Police, lots of Facebook users have already been asked to test-out the new night mode of the app.
So let's talk about how to enable Facebook's gorgeous new dark mode.
In the Facebook app there is a dedicated option "Dark Mode" on and off.
You can see the Dark Mode option if you have the latest version of the Facebook Lite App. the Facebook night mode will soon be available for the iPhone Lite App.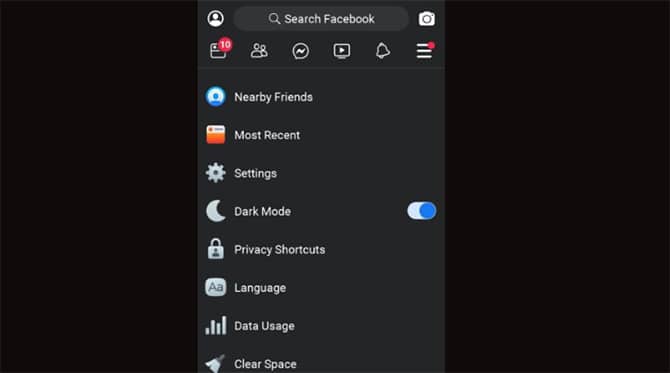 Just download the Facebook Lite app for Android and login with username and password.
Now Tap on Settings menu and scroll down to find the "Dark Mode" option to enable it.
How to Get Facebook Night Mode Desktop?
Facebook night mode for the desktop is rolled out for selected countries across the world. People using the beta desktop version will be apt to enable the dark mode on the desktop after login to the Facebook for the web browser.
So readers, its all about the easy way on how you can activate the dark mode on Facebook.
For more updates stay in touch with daytimes.pk
You can follow us on Twitter, add and like us to your circle on Facebook page, keep yourself updated on Linkedin and Instagram. You can also subscribe to our email newsletter to get daily alerts from Technology, Entertainment, Sports, Gadgets, Latest Government Jobs, Cooking Recipes, Health and Beauty, Autos and Vehicles and Much More.