To keep your hands away from all germs and harmful diseases, the best approach would be to wash your hands regularly with the best hand wash. Besides helpful in killing away the germs, choose a hand wash with a good smell and is moisturizing enough.
And yes, we bring for you a perfect recommendation of "WBM Rose Natural liquid hand wash"! Yes, you heard it right!
WBM Natural Rose liquid hand soap contains a rich amount of Vitamin E, which gives your skin a healthy and young look. It is included with Amino Acids, which is soothed for your skin and lets your skin cells function in a better manner. Using this product, you will be able to kill germs from getting it to transfer from one hand to another while shaking hands.
Different Types of Natural Hand Washes
Hand washes are categorized into different types. A few of them are discussed below:
WBM Foaming Hand Wash Online in Pakistan
It works as a form of liquid hand soap. You can make it work as the diluted liquid soap, which is all infused into the air for creating a foamy and rich lather. Hence, specialized dispensers are mandatory for foaming the hand soap properly. You will find it helpful to have your hands be free from bacteria and germs with regular soap.
Common ingredients which are used for foaming hand soap are chemicals ammonium lauryl sulfate as well as sodium dodecyl sulfate. Apart from acting as foaming agents, these ingredients will even function as surfactants.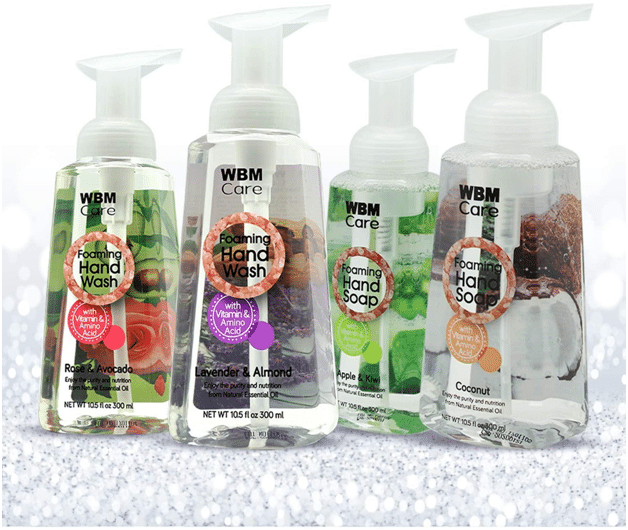 WBM Liquid Hand Wash Online in Pakistan
Liquid hand soap is formulated to wash and clean hands. This soap is considered to be the best-selling one which you will find in most of the detergent products groups. These Liquid hand soaps have various features which are depending on content. There are some variations, such as for children, or opaque with glycerin, with the antibacterial, transparent, etc.
Some common ingredients which are found in liquid hand wash are aqua, lauric acid, potassium hydroxide, myristic acids, palmitic acid, stearic acids, potassium chloride as well as sodium Lauretha sulfate.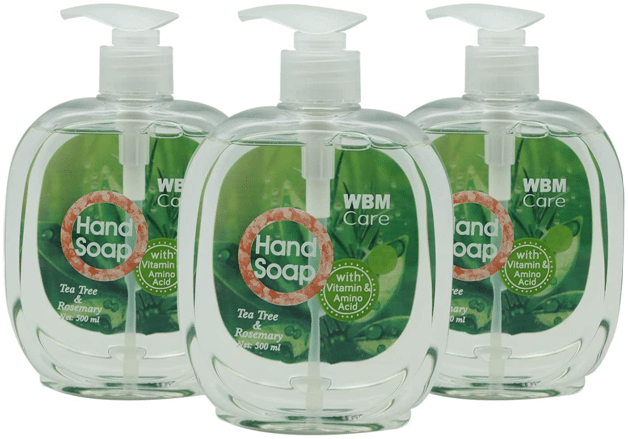 When Should You Wash Your Hands?
To keep yourself fully protective during the COVID-19 pandemic, it is best to take some extra precautions while washing your hands. It would help if you washed it:
While being inside any public place.
After touching any surface which other people have touched.
After you have touched your face, i.e., mouth, nose, or eyes.
If you are suffering from fever, make sure you wash your hands every time you cough or sneeze.
Generally, washing your hands is also important before and after cooking, changing your kid's diaper, during toilet training, after using the bathroom, while you are taking care of your pet, during coughing or blowing your nose, and before and after eating.
WBM Offer Best Quality of Liquid and Foaming Hand Wash Online in Pakistan
WBM is one of the top leading brands in the market, a one-stop store for all sorts of products. You can visit WBM international for buying health & beauty, home & kitchen, grocery & staples, smartphone, and much more. We aim to deliver the best products to the customers and that too at an affordable price. We want our customers to visit us again and again to place their orders.
Our platform offers top-quality products on hand wash and face washes at a reasonable price, so be the first one to visit us right now. Delivery all across Pakistan is possible at any hour. We also run regular online sales on our health and beauty products with some fantastic offers and discount vouchers.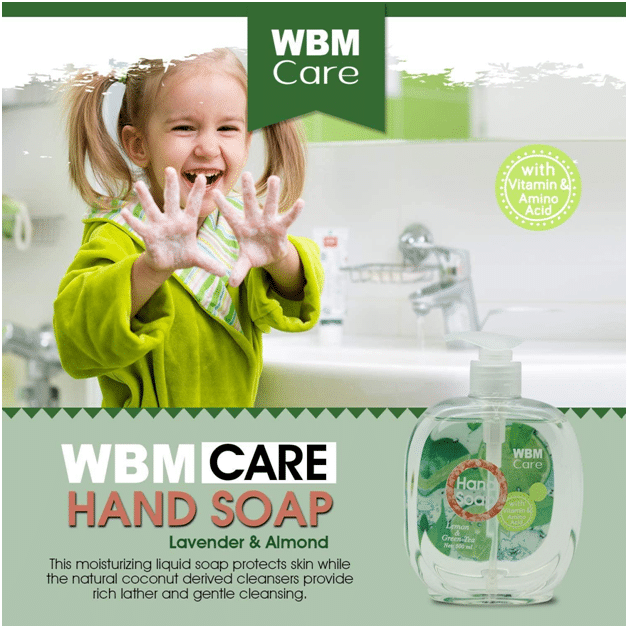 General Information
WBM Natural Rose Hand Wash is fully extracted from roses.
Helpful to kills germs in the premium quality in an efficient way
Regular usage keeps you safe from recurring fever
It helps to cure skin irritation or itching
WBM Rose Hand Wash is easy to buy from all leading online shopping stores in Pakistan
Tips to follow for a Proper Hand washing
Now let's discuss how you need to wash your hands effectively to stop the spread of viruses or other germs:
Firstly have your hands wet with warm water. Don't reach yourself to the soap first because wetting the hands will produce a better cleaning process.
Now you have to apply liquid, bar, or any powder soap to easily wet hands.
Lather up the soap so make sure that it is fully spread over the wrists, in between the fingers, or to your nails.
Next, you have to rub your hands all together vigorously for a maximum of 20 seconds.
Rinse your hands well.
Lastly, dry your hands thoroughly by using a clean and dry cloth hand towel.
What kind of Hand Wash is best for Hand Hashing?
Many people stress out about the type of soap that you need to use for handwashing. How to decide which is best for you is a big question!
It might surprise you a bit, but "antibacterial" soaps will not kill enough germs compared to any regular soap.
All the soaps included with antibacterial ingredients might be breeding stronger and yet more resilient forms of bacteria. It is hence better to consult a doctor to know more about which soaps are healthy and best for beneficial hand washing.
You can use any powder, liquid, or bar soap that is readily available for handwashing. If you are frequently washing your hands daily, then try to look for a soap that has moisturizing quality or is "gentle" enough on your skin to prevent drying out your hands quickly.
Liquid soap can be much more convenient if you are keeping it on top of your counters and sinks.
Bottom Line
There is no other best option for healthy and safe hand washing than the WBM Natural Rose liquid hand soap! 100% guaranteed to show successful results in easy hand washing without leaving behind any stinky scent.
Place your orders for WBM Natural Rose liquid hand soap right now! It's time to take care of your hands!
Happy washing!