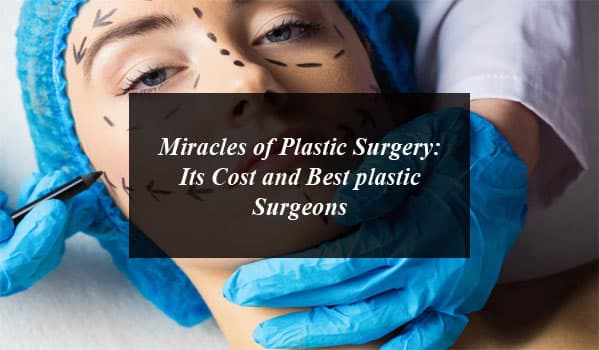 Complete details about plastic surgery treatment, its cost, benefits and side effects, how actually it works, best plastic surgeons in Pakistan.
If any ofthe body part is damaged, due to some reason, or causing injury, it is possibleto fix it through plastic surgery, and it can make the body even more beautifulthan ever. There are useful information about plastic surgery in the form ofproblems in the niche:
What is plastic surgery?
When we talkabout the plastic surgery the first question comes to mind what it is relatedto plastic?
It is actuallythe branch of surgery sector, which is related to correcting the face or otherpart of the body which get damage due to some reasons including the birthdefect, injury in accident, injury caused by cancer, etc.
The plastic surgery is different from other surgeries, because it is not limited to any particular part of the body, but covers the whole body.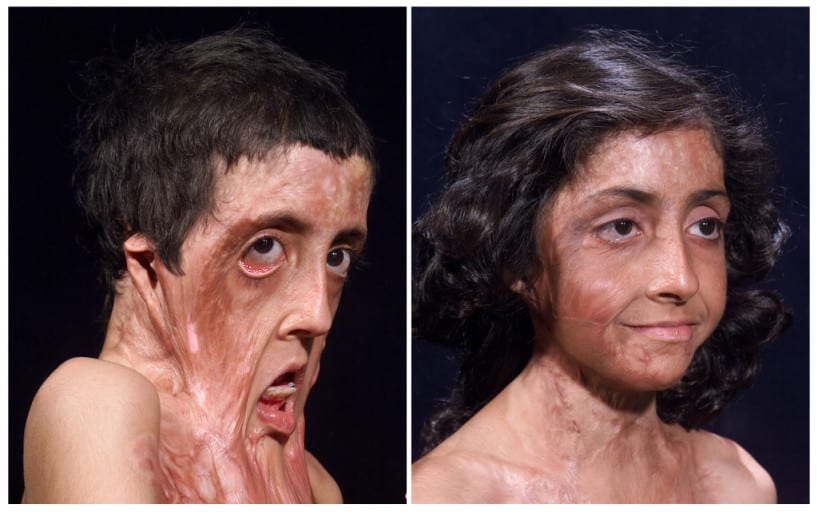 As far asits name is concerned, it is derived from the Greek word PLASTIKOS, which meansto mold or reshape something. In this surgery the body parts will be given differentshapes, that's why it is called plastic surgery.
Types of Plastic Surgery:
There aretwo types of plastic surgery including;
Constructive surgery
Cosmetic Surgery
In constructive surgery the damaged partof the body is reconstructed.
On the otherhand in cosmetic surgery the normalbody parts gone under surgical method in order to make them more beautiful.
If surgery meetsthis requirement, so it is a beneficial thing and has positive effect on humanlife and health.
In cosmeticsurgery doctor keep in mind the general health of the patient so to perform thesurgery patient's health and some precautionary measure are essential to getthe better results.
Cosmetic surgery is very much effective in enhancing the beauty and makes you look more attractive.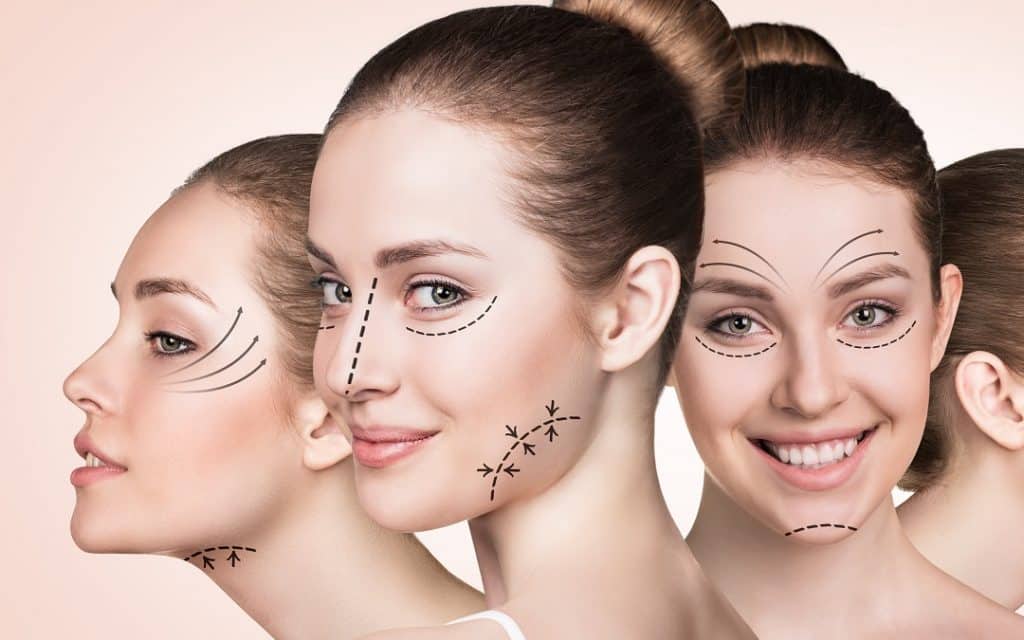 The presenceof anything that is hurting you on the body, you can go for the plastic surgeryto remove it.
In thisregard, it should be seen which part of the body need surgery. For example, in breastcancer breast is removed, which can be rebuild with the help of plasticsurgery.
For makingnew breast with the plastic surgery doctor takes new skin and fat from theother fatty party of the body and it is one of the wonderful way to get newbreast. In some case the artificial breast is also applied.
In mouth and neck cancer doctor also removes the tumor and take the material from other parts of the body to rebuild them. For example if a person does not have a jaw then doctors take a piece of leg bone to make a new jaw.
Cosmeticsurgery is also very helpful in removing the damage of acid attack symptoms. Doctorstry to clean the affected area with ​​water, so that the effects of acidity arecompletely removed.
After thatit is estimated that how much the skin is affected and can be treated with plasticsurgery, so that it may also be like a normal human being and don't feelhesitate to show face to others.
Burn surgery usually takes place in two phases. Acute burn surgery is the treatment instantly after a burn. Reconstructive burn surgery takes place after the burn wounds have healed.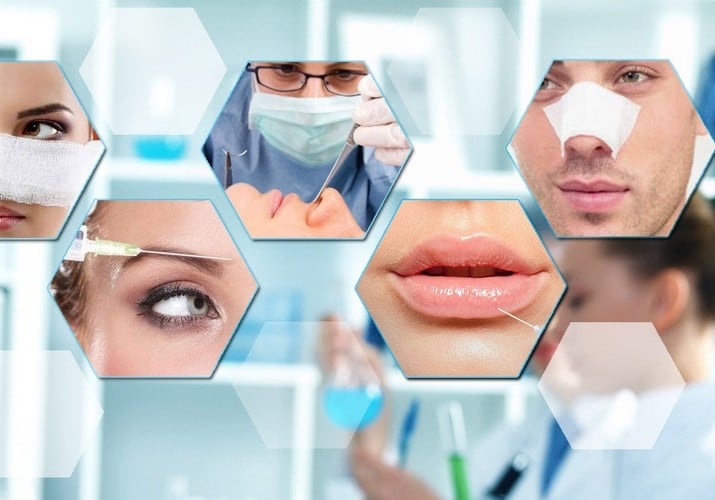 You can alsogo for liposuction, rhinoplasty , abdominoplasty, blepharoplasty, butt reshaping and many othersurgeries to enhance the beauty of your body.
Cost of Plastic Surgery:
Plastic surgeryitself is not expensive, but the things are used to perform the surgery arevery much expensive. For example, developed countries have introduced variousthreads for Face Lifting, which are known as "Threads Lift" and availablein high rates.
As there area number of plastic surgeries performed on different parts so the cost of everypart is different.
Best plastic Surgeons in Pakistan
Plasticsurgeons do operations that modify the shape or appearance of part of apatient's body. They not only perform cosmetic surgeries such as nose jobs orface lifts, but they also perform reconstructive surgeries for patients whohave injuries in the accident and other accident or for those with birthdefects.
So it isvery much essential to select the best plastic surgeon to correct the damage shapeof the body and to go for the cosmetic surgery. Otherwise if you choose theplastic surgeon randomly to save the money it may goes wrong and you lose yournatural beauty as well instead of enhancing it.
So best isto search for the best plastic surgeon if you want to go for the cosmeticsurgery. We have discussed below the best plastic surgeon in Pakistan who areperforming the good job in performing the successful cosmetic surgeries andalso helping the people to get back their lost beauty.
Here are thebest plastic surgeon in Pakistan who have clinics all across the country includingLahore, Karachi, and Islamabad, so you can consult them and then opt for thetreatment.
Prof. Dr. FARID AHMAD KHAN
Prof. Dr.Farid Ahmad Khan is the big name in this field with more than 25 year of experience.He is also the founder & president Pakistan Association of Burns.
If you arelooking for plastic surgeon with aesthetic skills, and want to have any of the followingtreatment Breast Augmentation, Rhinoplasty, Liposuction, Follicular Unit, HairTransplant and Microvascular Surgery, he is the best choice.
You canconsult with the Dr. Farid Ahmad Khan by visiting the Surgimed Hospital and AlRazi Healthcare in Lahore.
Cosmetique Pakistan
CosmetiquePakistan is also one of the renowned aesthetic clinic in Pakistan with the branchesin Lahore, Karachi, Islamabad Faisalabad and Multan.
Prof. Dr.Azim Jahangir Khan is the head of this asthenic clinic, who is the onlyAmerican qualified dermatologist, laser, hair transplant and cosmetic surgeonin Pakistan.
You can bookyou appointment with the Cosmetique Pakistan if you want to go any of the cosmeticsurgeries.
CellNumbers: +92-300-4770006 | 0301-4770006 | 0303-4770006
Dr. Amin Yousaf Plastic Surgeon
Dr. AminYousaf is a talented young FCPS Plastic & Cosmetic Surgeon in Pakistan. Heis working as Senior Registrar at Jinnah Burn and Reconstructive SurgeryCentre, Jinnah Hospital Lahore.
Hespecializes in some of the most complicated forms of facial cosmetic surgeryincluding, eyelid surgery, face lifts, thread lifts, and facial implants. His skillsalso covers to the treatment of liposuction, burn surgery, pressure sores andhypospedia.
You can bookyou appointment with the Dr. Amin Yousaf clinic in Pakistan if you want to goany of the surgeries mentioned above.
You can call+92 321-6357501 to schedule a free consultation.
Shifa International Hospital
The PlasticSurgery department in Shifa International Hospital have some of the biggestnames in plastic surgery not only in Pakistan but also internationally. All theConsultants are highly qualified US and UK trained surgeons.
You canvisit the Shifa International Hospital for surgeries including to repair the congenitalabnormalities like cleft lip / pelete, early or late burn treatment, for repairingthe facial fractures and soft tissue injuries, for the treatment of skin and soft tissue cancers, reconstructionsurgery of genitals e.g. Hypospadias and cosmetic surgery including Liposuction.
The ShifaInternational Hospital is in Islamabad and also in Faisalabad.
You cancontact by dialing 041 – 8740951 for Faisalabad and +92-51-846-3000,3666,4646for Islamabad.
Dr. Ata Plastic Surgeon
Dr. AtaPlastic Surgeon is another renowned name in the list of plastic surgeons in Pakistan.He is a trained microsurgeon with special interest in dealing injuries of theleg and foot.
His area of expertiseis breast augmentation, tummy tuck, liposuction, rhinoplasty, and many others.
Dr.Ata-ul-Haq Plastic Surgery Clinic in Lahore serves women and men from all overPakistan. You can contact him by calling +92 321-5847076.
So readers this is some of the helpful information regarding the plastic surgery in Pakistan. Hope you will get benefit from this article. For more stay in touch with daytimes.pk.
You can follow us on Twitter, add us to your circle on Google+ or like our Facebook page , keep yourself updated on Linkedin and Instagram for all the latest from Technology, Entertainment, Sports, Gadgets, Latest Government Jobs, Cooking Recipes, Health and Beauty, Autos and Vehicles and Much More.