Reasons Why you should visit Gilgit Baltistan before you die?
Reasons to Visit Gilgit Baltistan; The World's Most Beautiful Region. If you are a Pakistani and want to explore the beauty of the world due to your expenses you are unable to fulfill your dream. So if you really want to see the beauty of the world just visit the Gilgit Baltistan and you will find here the complete beauty of the world. There are a number of tourist places in Pakistan and have their own beauty but the natural beauty of Gilgit Baltistan is unbearable.
It's a land of valleys, mountains, glaciers and holds many other natural scenes.  You should pay a visit to Gilgit Baltistan once in your lifetime either with your family or friends just to capture the beauty of nature in your eyes. You will find here the true beauty of nature.
Gilgit Baltistan is located in between the world's highest mountain ranges Himalayas and the Karakoram in Northern Pakistan. It borders Azad Kashmir to the south, the province of Khyber Pakhtunkhwa to the west.
Today we will tell you reasons to visit Gilgit Baltistan before you die.
Snow-covered Mountains and Glaciers
it's home to the world's highest mountains including the Himalayas and the Hindu Kush range. These mountains are covered with snow and 14, 8000m high from the earth. The Himalayas cover the third-largest deposit of ice and snow in the world, after Antarctica and the Arctic.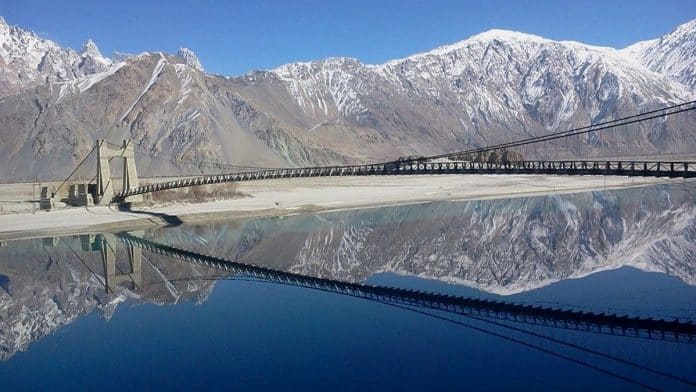 There are more than 2000 glaciers in the Karakoram and the Himalayas, the extensive glaciers outside the polar region are found in Gilgit Baltistan. The 63 Km long Baltoro glacier is an extensive glacier in Pakistan.
Here are some of the famous glaciers in Pakistan:
Siachen Glacier
Biafo Glacier
Hispar Glacier
Gondogoro Glacier
Abruzzi Glacier
Rupal Glacier
Kabiri Glacier
Kondus Glacier
Hussiani Glacier
Choglolisa Glacier
Breathtaking Lakes
Gilgit Baltistan is also a region of beautiful breathtaking lakes, the Himalayan range is dotted with hundreds of lakes. Most of the larger lakes are on the northern side of the main range. These lakes are full of trout fishes. Some lakes are sources of drinking water and electricity. The most renowned is the blessed freshwater Lake Manasarovar in this region.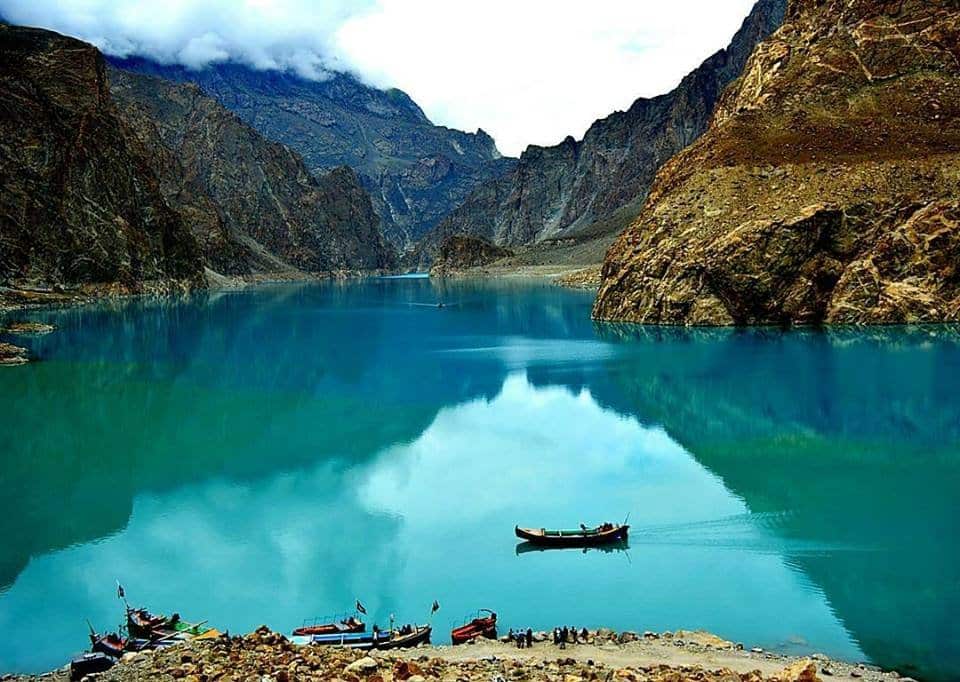 Here is the list of lakes that are enhancing the natural beauty of Gilgit Baltistan;
Attabad Lake
Borith Lake
Template: GilgitBaltistan-lake-stub
Handarap Lake
Kachura Lake
Karambar Lake
Khalti Lake
Khukush Langar (Baha) Lake
Kutwal Lake
Lake Kharfak
Lower Kachura Lake
Naltar Lakes
Phander Lake
Rama Lake (Pakistan)
Rush Lake (Pakistan)
Satpara Lake
Shandur Top
Sheosar Lake
Snow Lake (Pakistan)
Zharba Lake
Lush Green Valleys
Gilgit Baltistan has a wide range of lush green valleys, the districts of Astore and Diamer is greener than other districts.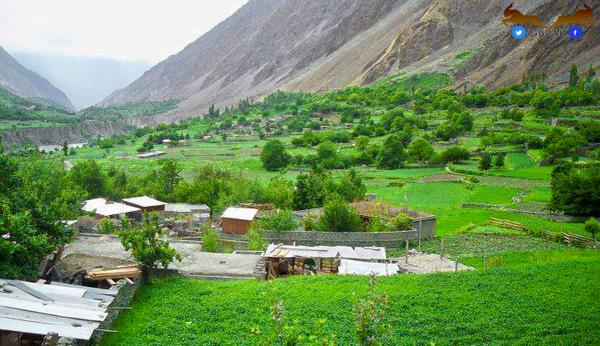 Here is the list of lush green valleys of Gilgit Baltistan
Arandu, Gilgit-Baltistan
Bagrot Valley
Chiporsun
Chorbat Valley
Gilgit Valley
Gojal
Gorikot Valley
Gupis (Goopechh valley)
Haji Gham
Hispar Valley
Hisper Valley
Hopar Valley
Hunza Valley
Hushe Valley
Ishkoman Valley
Juglot
Kharkoo
Minimerg
Misgar, Gojal
Nagar Valley
Naltar Valley
Nomal Valley
Roundu Valley
Rupal Valley
Saltoro Valley
Shigar Valley
Shimshal
Skardu Valley
Stak Valley
Surmo
Taisot
Thalay
Thowar
Tormik Valley
Yasin Valley
Four Seasons
It's a land where you can clearly differentiate the four seasons. The spring season begins in March-April, the summer season in April-May, the autumn season starts in October and winter starts in November.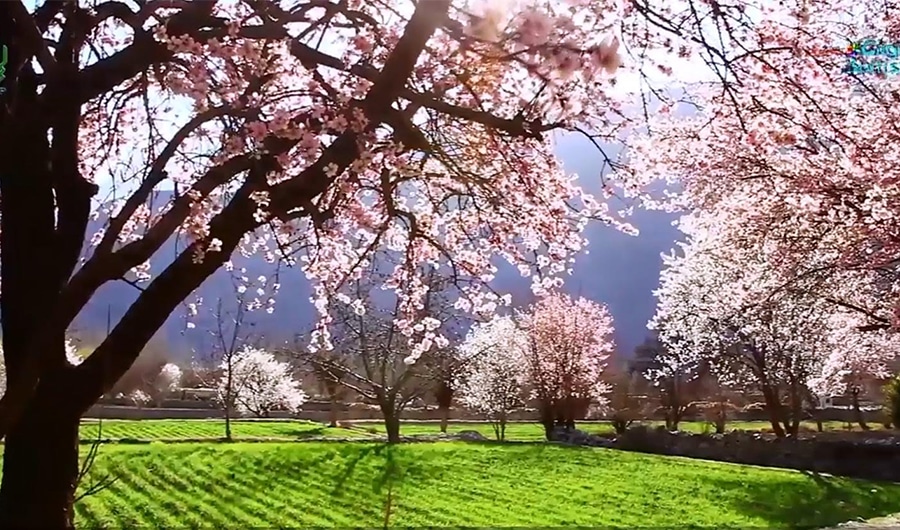 In the months of December and January, the winter remains too cold with a temperature of minus 15 in Skardu, Hunza, Ghizer, and Ghanche.
Meadows and Plateaus
Besides lush green valleys, it's also the region of naturally green meadows.  Gilgit Baltistan also has the world's second-highest plateau called Deosai. It is also the center of attraction for the tourists.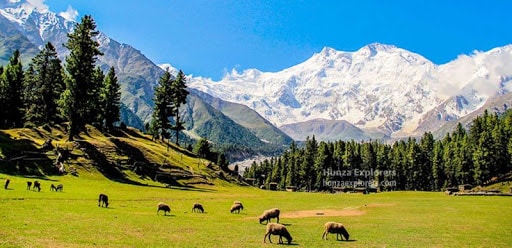 Deosai Plains are situated at an average elevation of 4,114 meters (13,497 ft) above sea level. It takes 1 hour to reach Deosai top via Sadpara Skardu.
Region of Coldest Deserts
It is also the region of coldest deserts in the world Gilgit Baltistan has the cold desert Shigar in Skardu. Shigar desert is covered by the snowcapped mountains of the Karakoram and the Himalayas.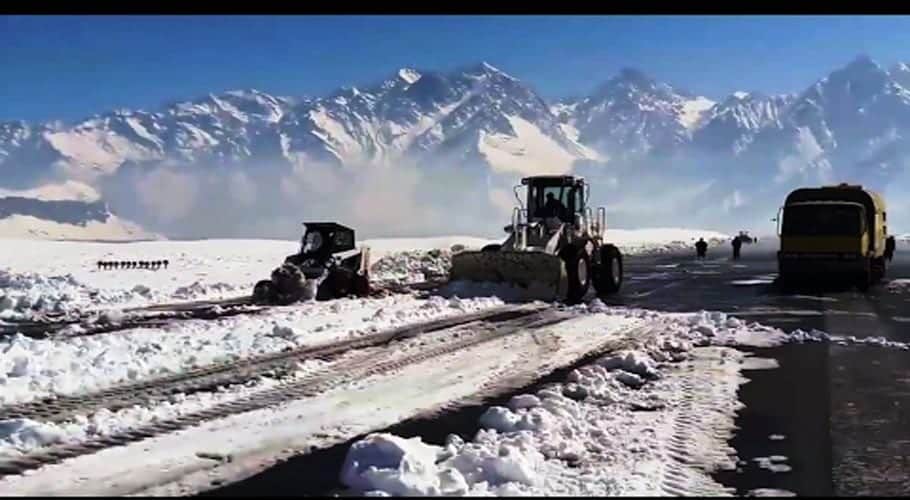 Land of Rock Mountains
The Himalayas and Karakoram mountains range is in Gilgit Baltistan and covered fully with snow. The Trango Tower of the Karakoram Mountains is the world's longest vertical cliff. Hushe valley is home to sandstone towers and this valley is a fantasy destination of every rock climber in the world.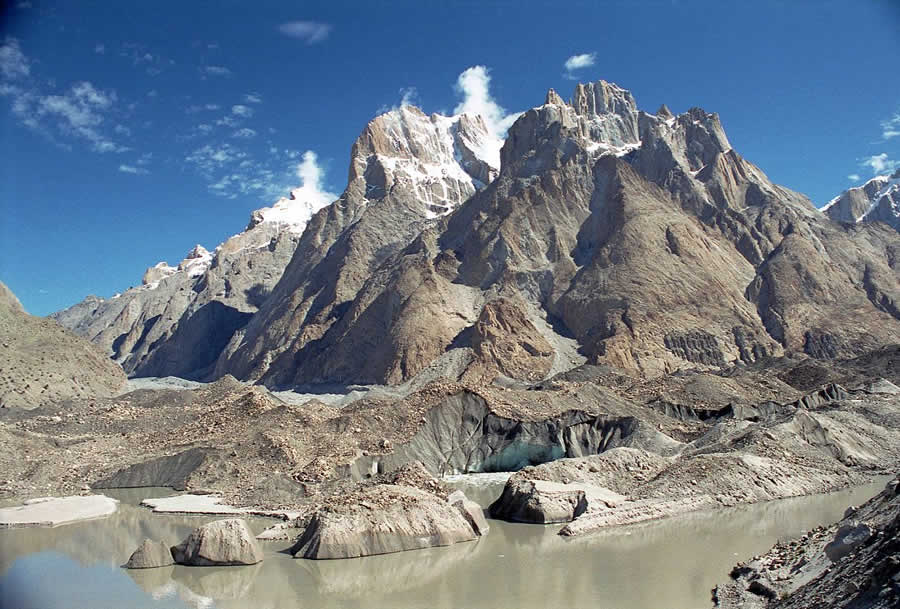 Gilgit Baltistan History and Culture
Gilgit Baltistan is rich in history and culture. Major cultural festivals such as the Shandur Polo Festival, Babusar Polo Festival, and Jashn-e-Baharan or the Harvest Time Festival (Navroz) held here every year. They also perform their traditional dances include: Old Man Dance, Cow Boy Dance (Payaloo) and the Sword Dance.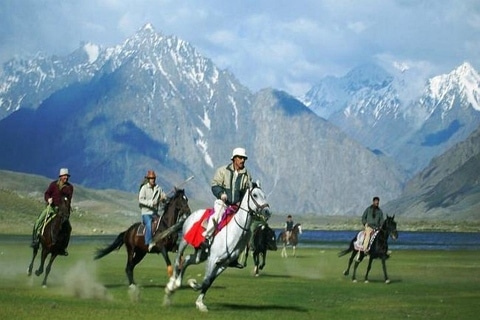 The people of Gilgit Baltistan speak different languages including Balti, Shina, Brushaski, Khwar, Wakhi and Domaki.
Historical Monuments
You can also explore here the history of old civilizations such as the prehistoric rock paintings in Chilas, Hunza, Skardu and Khaplu. Forts and palaces by the rulers such as Khaplu fort, Shigar fort Baltit and Altit fort Hunza are famous forts. In Khaplu and Shigar there are centuries-old Mosques and Shrines including 700 years old Chaqchan Mosque Khaplu is an ancient mosque in Gilgit Baltistan.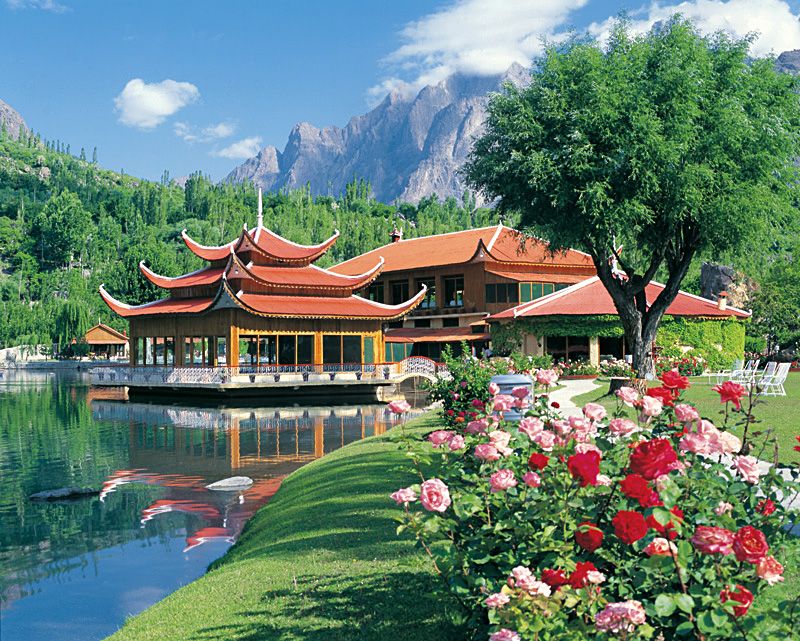 So visitors these reasons are more than enough to drag you to visit and explore the beauty of Gilgit Baltistan once in your lifetime.
Image Source: Google