Now You Can Install Fancy Number Plates on Your Vehicles. Yes you heard the right, now you can place the fancy number plates on your vehicles starting from the next week. The...
Read more »
National Saving Starts Mobile Application For Its Account Holders. National Savings has entered into digital age with introducing a mobile application for its account holders and investors to keep a track of...
Read more »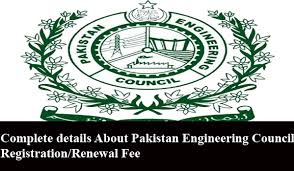 Complete details About Pakistan Engineering Council Registration/Renewal Fee. Pakistan Engineering Council (PEC) is a specialized and constitutional federal organization for certification and regulation of engineers. Pakistan Engineering Council is committed to support...
Read more »