There is good news for all the Ufone Wifi Device owners. If you have not used your Ufone Wifi Device for 60 days you are eligible for the reactivation offer and can get up to Rs.500 discount.
Ufone is providing the Blaze Wi-Fi device with three different internet bundles that you can get at cheap monthly charges. 
Today you will find here the complete details of the Ufone wifi device reactivation offer under which you can get Rs.500 off.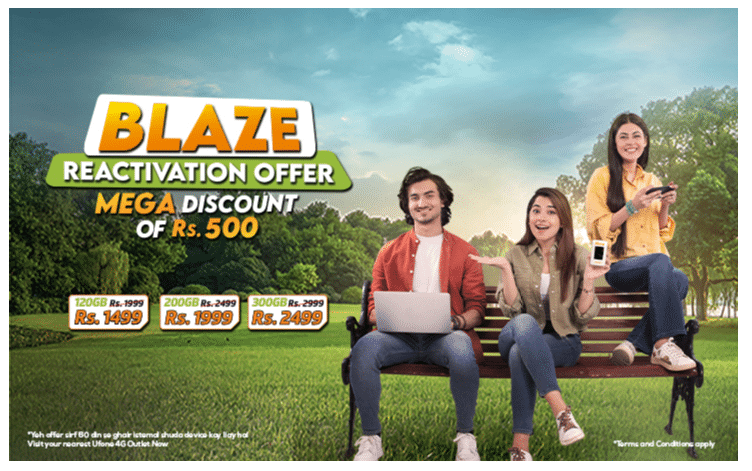 Ufone Blaze Internet Devices packages:
You can subscribe to three different internet packages on a Ufone Blaze Wifi device,
120GB
(Including 60GB from 1am – 1pm) in just Rs.1999 Now in Rs.1,499
200GB
(Including 100 GB from 1am – 1pm) in just Rs.2499 Now in Rs.1,999
300GB
(Including 150 GB from 1am – 1pm) in just Rs.2999 Now in Rs.2,499.
Terms & Conditions:
Uofne Blaze Reactivation Offers are available on 120GBs/200GBs/300GBs.
The validity of all the Ufone Wi-Fi device bundles is 30 days.
You can use 50% of the bundle volume from 1 am-1 pm.